News Roundup, Nov 4, What's Happening in  AIOps,  Observability, and IT Monitoring
On this day in 2001, "Harry Potter and the Philosopher's Stone," (or the Sorcerer's Stone as we know it in America) the first film adaptation of the book series by J. K. Rowling starring Daniel Radcliffe, premiered in London. The cinema in Odeon Leicester Square was arranged to resemble Hogwarts School to bring on even more magic for those in attendance at the premiere. Want to cast a spell on your organization for successful business outcomes? Then read the latest trends in Observability, AIOps and IT infrastructure monitoring.
AIOps,
Monitoring,
Observability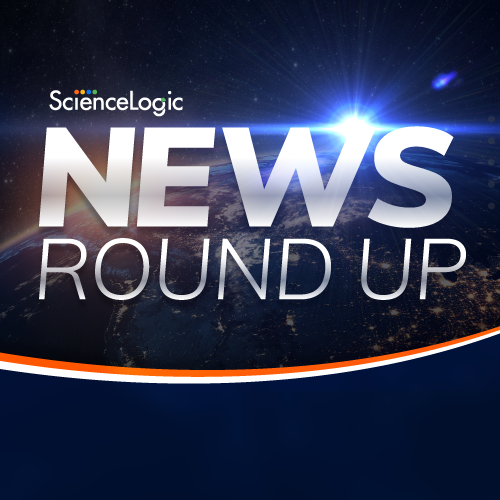 1.) Find out why observability is critical for organizations undergoing digital transformation.
This article by Enterprisers Project highlights the importance of observability for enterprises on the road to digital transformation.
Observability tooling has become critical on the road to digital transformation. As DevOps and cloud, the key enablers of digital transformation, guide us towards ever more federated and distributed processes and systems, incidents become more unpredictable, and observability is our best chance for assuring availability.
Observability does not replace monitoring; rather, it takes it to the next level, thus enhancing the way we predict and how the software performs. The traditional approach, APM, was more reactive by relying on green, amber, and red dashboards that were available only to a limited operations group.
In order to compete in the digital economy, organizations don't just need to make their culture, processes, and systems highly adaptable; they also must make them strong enough to withstand the turbulence of continuous change. Monitoring alone is not enough in this new world — the complexity of microservices architectures demands a new, proactive, data-driven approach.
2.) Here's how you can improve the IT and user experience of SD-WAN with AIOps.
This article by Security Brief explains why it is paramount for organizations to strengthen their security posture in remote and hybrid workspace environments.
As businesses increasingly expand into remote and hybrid workspaces, organizations face growing pressure to strengthen their security posture with robust cybersecurity measures that protect against new and emerging threats, no matter where their employees are located. With a rising number of workers operating outside of the traditional office environment and thus outside the company's firewalls, software-defined wide area network (SD-WAN) has emerged as one of the most essential protections to have in place to secure the network.
Businesses increasingly need to look for alternative ways to better optimize their cybersecurity solutions to deliver greater levels of protection. For many, the solution is enhancing connectivity and the IT and user experience by leveraging AIOps and digital experience monitoring to optimize their SD-WAN solution. Leveraging artificial intelligence as part of an SD-WAN solution enables businesses to better identify and address challenges that impact on the network and its security with the support of AI technologies, including machine learning and automation.
Monitoring the user experience is critical as it ensures IT teams can see when and where there is an issue with the user experience and can take steps to mitigate it.  Digital experience monitoring leverages automation to deliver relevant insights into application performance and network health metrics, letting IT teams more easily identify potential problem areas.
3.) Optimizing multi-cloud operations utilizes pragmatic observability.
This article by Tech Beacon offers insights for organizations managing operational complexity from the deployment of hybrid and multi-cloud architectures.
As growing numbers of organizations have embraced the deployment of hybrid and multi-cloud architectures, the issue of complexity is presenting a dilemma. To maintain their competitive advantage, business leaders need to formulate approaches and innovations to manage complexity for both current and future systems—and they need to do so in a scalable way. The key to achieving this is observability.
The following are key takeaways for businesses managing hybrid and multi-cloud architectures:
Complexity is a reality that can't be avoided;
Complexity results from leveraging best-of-breed technologies that use core cloud services optimized for a specific solution;
The primary weapons to deal with complexity are automation and abstraction tools that leverage the objectives of observability;
Organizations need to move from abstract insights to practical and immediately actionable insight;
Observability needs to be a pragmatic concept that creates objectives for both the cloud and legacy systems that comprise today's IT operations;
The success of these solutions draws from the capabilities and creativity they enable to deliver insights from the gigabytes of data that spin off traditional monitoring systems and emerging AIOps platforms;
Transparency of trust is a core issue; and
Success requires identification of the most likely changes required in operational processes and tooling.
Business leaders need to understand the core tenets of observability and weaponize observability using AIOps and other tools that can maximize business agility and innovation. Businesses that ignore observability run the risk of operations that fail to provide business value—and, possibly, drive business failure.
4.) Learn the stages enterprises navigate through on their evolution to transformational observability.
This article by the News Stack breaks down the stages organizations go through on their path to observability.
The path to true observability is a journey, and understanding your stage helps identify people, processes and technology gaps to get more business value from your data investments. Here are four stages enterprises navigate through and can use to evaluate their practices and tools to deliver better products and services to their customers.
Stage 1: Ad Hoc Log Monitoring: In this stage, organizations acknowledge the need for observability, but their focus is limited to logging and monitoring individual systems and applications. The data sources may include one-off servers or applications, and the destination is generally a log management tool or affordable storage solution.
Stage 2: Planned Control: Organizations with enhanced data control have better processes and tools to enable more comprehensive data access and greater control. There is a companywide recognition of observability needs, and enterprise solutions replace one-off log management tools.
Stage 3: Optimized for Actionability: Enterprises have better control of their data and extract higher value from their observability investments. Observability processes and infrastructure are optimized to get actionable insights, improving MTTD/R and speed of product launches.
Stage 4: Transformational: Organizations at the transformational observability stage have evolved beyond working in data silos and have advanced DevOps, DevSecOps and DataOps approaches. They apply observability principles and technology to transform their business. They treat data like an enterprise asset captured from multiple sources, including business applications such as CRM and customer data platforms and use insights to activate workflows in security or customer-facing applications.
Just getting started with AIOps and want to learn more? Read the eBook, "Your Guide to Getting Started with AIOps"»