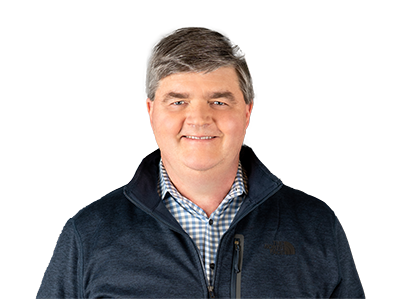 Founder & Chief Executive Officer
ScienceLogic was born from Dave's personal conviction to solve some of the most pressing problems facing IT organizations. With firsthand knowledge of customer pain points and the lack of viable solutions in the competitive landscape, he built ScienceLogic with a clear vision to bring smarter and more targeted IT management tools to market. Under his leadership, what began as a three-person startup in 2003 has burgeoned into a global enterprise quintupling in size and delivering 30% CAGR since 2015.

As CEO, Dave's mission is to foster a successful ecosystem of customers, employees and partners. Leading by example, he stewards a strong internal culture that prioritizes innovation, collaboration, transparency and continuous improvement, as well as individual wellness. By nurturing engaged, self-actualized employees, Dave sets the foundation for exceptional customer experiences and exponential business growth.

Before founding ScienceLogic, Dave was senior vice president at Interliant, Inc., where he solidified the company's presence in the ASP/MSP market. Prior, he held senior roles at IBM, leading development of Internet commerce products.

Dave holds a Bachelor of Science from Denison University.
Chief Financial Officer
Pat McCoy is accountable for all aspects of ScienceLogic's financial performance. His main focus is maximizing ScienceLogic's long-term value with a strong growth strategy backed by rock-solid numbers. During his tenure, the company has scaled from 40 to 400+ employees with over 10x growth in revenue, aided by Pat's planning and forecasting expertise.

Pat is the company's chief negotiator, playing a direct role in all major contracts. His contracts and finance abilities deliver twofold value: helping find the win-win for customers and ScienceLogic, and helping ScienceLogic scale with fiscal discipline that public companies aspire to.

As a leader, Pat urges his team to "look beyond the numbers" and work shoulder-to-shoulder with the rest of the company to drive sales, improve operations, and share business intelligence that supports the corporate mission.

After starting his career at Ernst & Young, Pat served as CFO for three rapidly growing tech companies and played a key role in their successful exits. These were Netcordia, acquired by Infoblox in 2010; IOtech, acquired by National Instruments in 2005; and Computer Logics, now part of Attachmate.

Pat holds a B.S. in business administration from John Carroll University and belongs to the American Institute of Certified Public Accountants.

"The difference between a 'good' finance team and a 'great' finance team is that a 'good' finance team runs the numbers. A 'great' finance team runs the business."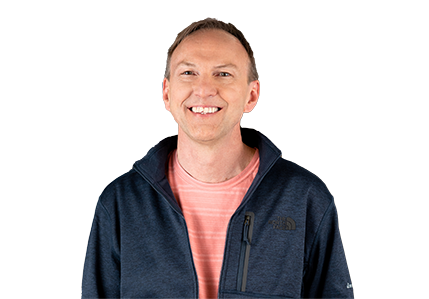 Co-Founder & Chief Scientist
Richard Chart brings engineering and executive vision to his dual leadership role. While guiding ScienceLogic's product architecture and ensuring it consistently delivers on its value-promise, he leads the company's SRE team to provide customers with fully automated SaaS operations.

Richard co-founded ScienceLogic with a mission to meet unmet needs in IT monitoring. With personal insight into operator challenges, he engineered ScienceLogic's flagship platform to give customers much-needed visibility into their IT environments. This set ScienceLogic on course to deliver exponential value year over year, as ITOps grow ever more ephemeral and complex.

Richard's forward-looking vision is shaped by 25 years of technical experience and lessons learned. Before starting ScienceLogic, he led systems engineering at Interliant, where he aided a successful IPO by ensuring highly predictable product delivery at a global scale. Prior, he led engineering of intranet products at Telstra Multimedia and developed breakthrough software solutions at AT&T Bell Labs.

Richard holds a B.S. in computer science from Portsmouth University.

"We always overestimate the change that will occur in the next two years and underestimate the change that will occur in the next ten. Don't let yourself be lulled into inaction." — Bill Gates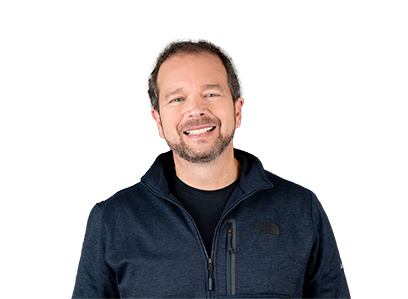 Chief Product Officer
Michael Nappi oversees product management and engineering, leading a multifaceted team to deliver a best-of-breed AIOps solution. He defines the vision and strategy for the SL1 platform and works with key stakeholders to bring the product to market.

Mike joined ScienceLogic in 2019 to drive product innovation amid the company's rapid growth. He is evolving SL1 to elevate its most powerful features while simplifying UX, accelerating time to value, and easing accessibility via SaaS delivery. This promises to extend SL1 value to a more diverse customer set, advancing ScienceLogic's aim to become the world's premier AIOps company.

Mike's domain expertise and people-centric ethos make him a natural fit for ScienceLogic. He embraces the human element of software development, leading with the belief that high-performance teams and bold thinking produce transformational results.

Mike came to ScienceLogic from ServiceNow, where he founded the company's ITOM business unit and drove the original product strategy. Prior, he spent 16 years at Microsoft, where he led multiple product engineering teams.

Mike holds a B.A. in history and computer applications from the University of Notre Dame.

"We cannot solve our problems with the same thinking we used when we created them" — Albert Einstein
President & Chief Revenue Officer
Todd McNabb is in charge of driving revenue and developing strategic growth vectors that will allow ScienceLogic to sustainably scale over the next decade. With a history of helping companies successfully deliver value at scale, Todd acts as a growth catalyst grounded on execution rigor to capture the burgeoning AIOps market.
Todd leads the campaign to continuously address the most pressing challenges facing our customers and the industry at large. He brings a fresh outlook to execute on the company's strategic vision, seeking to unlock the full value of ScienceLogic's capabilities through new and expanded applications.
Todd has over 20 years' experience expanding into new markets and scaling sales operations in diverse sectors. He joined ScienceLogic from VMWare, where he was responsible for global accounts, and spearheaded the largest single quarter in VMWare's global accounts history. As Virtustream's Sr. VP of global sales, Todd oversaw five-fold growth and helped lead the firm's $1.2 billion sale to EMC, the largest IT cloud acquisition in 2015. Prior, Todd led the launch of CSC's cloud services business and growing the Cloud Business Unit to $250 million annually.
Todd completed executive education at Harvard Business School and holds a B.S. from the University of Alabama.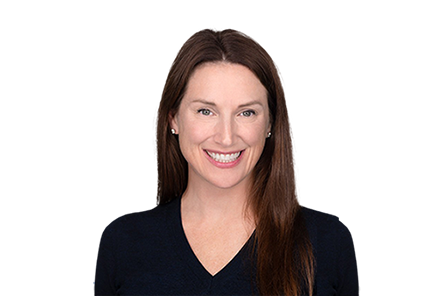 Tina McNulty
Chief Marketing Officer
Tina McNulty is Chief Marketing Officer (CMO) at ScienceLogic. Tina has a proven record of building high-performing marketing teams and driving demand generation by targeting the right audiences with compelling messages and content. Her responsibilities include strengthening ScienceLogic's brand, improving the customer experience, and driving growth initiatives for ScienceLogic's solutions.
Before joining ScienceLogic, Tina was SVP of marketing of ECI, a Boston-based managed service provider, and head of growth marketing for BitSight, a security ratings platform. She was also Head of Marketing for Continuum, where she reimagined the corporate brand resulting in the 2020 Rebrand 100 Distinction award.
Tina holds a Bachelor of Arts in International Studies from SUNY Brockport.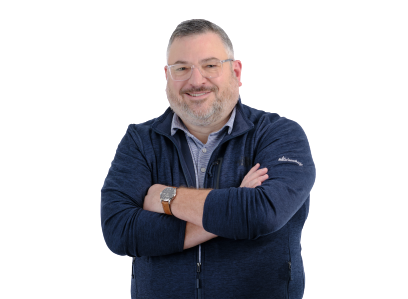 Chief Legal Officer and General Counsel
As general counsel, Todd serves as a strategic advisor to ScienceLogic as the company navigates rapid global growth. He brings a seasoned legal perspective to the executive team, ensuring every key business decision and growth opportunity is evaluated through a legal and ethical lens.

Todd joined ScienceLogic as the company's first in-house attorney. At this critical stage in the business' growth, he is focused on building a robust legal team that will support the company through its global expansion. Todd's forward-looking counsel includes scaling ScienceLogic's contracting process to keep pace with the company's increasing deal volume; preparing ScienceLogic for organic and inorganic growth internationally; and ultimately positioning the company for public markets.

Before joining ScienceLogic, Todd was Technology Transaction Partner at Womble Bond Dickinson LLP, where he had served as ScienceLogic's external counsel for more than a decade.

A known leader in business and academia, Todd has represented scores of companies in the commercial software space, spending 20+ years providing licensing, IP, M&A and regulatory counsel to tech firms worldwide. For 18 years, he served as an adjunct professor at Georgetown University Law Center, where he taught the law of technology commercialization and encouraged students to explore legal careers that positively impact their communities.

With academic roots in ethics and philosophy, Todd is committed to promoting diversity and inclusion. He is actively involved in helping ScienceLogic excel as an inclusive culture and diverse organization.

Todd holds a J.D. from Yale Law School, an M.A.R. in ethics from Yale Divinity School, and a B.A. in religious studies from Birmingham-Southern College.

"A good lawyer understands that there is rarely such a thing as a purely legal issue. Almost every issue is a business issue or an ethical issue, or both."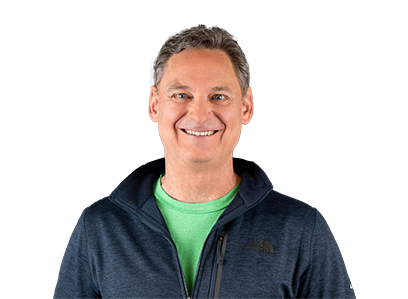 SVP Human Resources
George Rau is accountable for delivering the employee experience at ScienceLogic. He leads the company's global human capital strategy, building high-performance teams with the capabilities, culture and mindset to support ScienceLogic's rapid growth.

In his role, oversees all enterprise HR functions, including recruiting, onboarding, talent development, employee wellness, total compensation and Corporate Social Responsibility programs.

George is the framer of ScienceLogic's core values and a true steward of company culture. He guides HR solutions that are flexible and pragmatic — empowering employees to do their best work. Amid the COVID-19 pandemic, he led the firm's successful shift to a 100% remote work model that kept productivity and employee engagement at an all-time high. This placed ScienceLogic on Glassdoor's list of Best Tech Companies for Remote Work in 2021.

Before joining ScienceLogic in 2016, George held executive HR roles at CPA Global, Network Solutions, Neustar, Inc., Nextel, and Grumman Aerospace. In his career, he has managed multiple successful global M&A and exits, including a successful IPO.

George earned an MBA from Barry University and completed studies under the University of Michigan's Executive Education HR program. He holds a B.S. in political science from the University of Rochester.

"In baseball and business, there are three types of people: those who make it happen, those who watch it happen, and those who wonder what happened." — Tommy Lasorda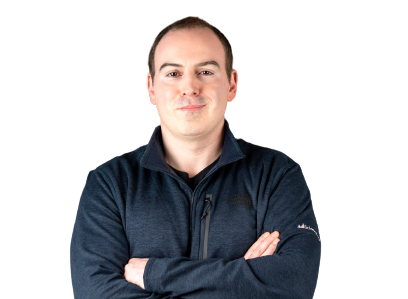 SVP, Professional Services
Sohil Sami leads services and solution delivery, with a focus on maximizing customer value and developing portfolios that drive ScienceLogic's growth. With a proven history of excellence in Professional Services, Sohil has propelled the company's Services growth to record numbers.

Sohil has built ScienceLogic's Professional Services into a value-driven organization that supports customers from purchase to realization. He leads a cross-domain team that embraces customer challenges and solves them with an innovative mix of ScienceLogic capabilities. At every decision point, Sohil is devoted to helping customers extract maximum value from their investments in SL1 platform.

For 25+ years, Sohil has been front and center working with global customers across industries. Before joining ScienceLogic in 2020, he led MicroStrategy's Services Group to deliver record growth for its international Services business. Prior, he was employee #1 at Openet U.S., where he grew the start-up's Services business into a global organization of 600 people and $60M in revenue, leading to a highly successful exit.

Sohil completed executive education at Harvard Business School, Georgetown University's McDonough School of Business, and The George Washington University. He holds a B.A. in economics from George Mason University.

"Simplicity is the ultimate sophistication." —Leonardo da Vinci
SVP, Global Enterprise Systems & Operations
Kirk Winkler ensures ScienceLogic's systems, operations and applications support a superior customer experience and sustainable business growth. He serves as a change agent across the enterprise, identifying ways to build and streamline operations to deliver value at scale.

Kirk helps internal teams build robust and connected operations that support a seamless, high-touch customer journey. He is chiefly focused on scaling ScienceLogic's sales organization, ensuring the right people are in the right roles and providing the infrastructure to support them. Every decision is driven by empathy and efficiency — prioritizing value to both the customer and the enterprise.

As ScienceLogic's former VP of sales, Kirk is intimately familiar with the company's sales operations. In leading both areas of business, he's known for managing with transparency and laser focus on business outcomes.
Before joining ScienceLogic in 2017, Kirk ran sales renewals for Riverbed and sales operations at Opnet, helping both companies achieve successful exits. At Opnet, he managed global sales operations during the company's 1,400% growth in bookings from pre-IPO to its $1.1B sale to Riverbed.

Kirk holds a B.S. in business economics and entrepreneurship from the University of Arizona.

"Success at anything will always come down to this: focus and effort. And we control both." — Dwayne "The Rock" Johnson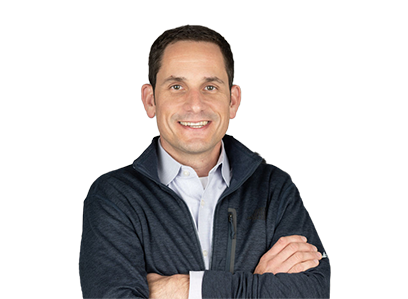 SVP, Customer Experience
Dave Repczynski oversees ScienceLogic's post-sale customer experience—from purchase to realization. He leads the company's customer success, technical support and education teams to help customers derive maximum value from their investments and achieve optimal outcomes.

Since joining the company in 2019, Dave has been a change agent of customer centrism at ScienceLogic. He brings new rigor to mapping the customer journey and data-driven discipline to CX—championing a service-centered approach that defines ScienceLogic's success by the success of its customers.

With earnest attention to customer feedback, Dave led ScienceLogic to transform its internal operations to better align with customer needs. Within a year, this resulted in faster time to value, 75% shorter response times and other record-breaking improvements, earning ScienceLogic a TrustRadius 2020 Top Rated Award. As the company grows, Dave's priority is to maintain ScienceLogic's customer focus and continue delivering its value promise at scale.

Prior, Dave served as VP of global customer success at CA Technologies. There, he helped lead a customer experience transformation that reversed CA's negative growth trend to achieve record positive growth and customer satisfaction. This contributed to CA's successful acquisition in 2018.

Dave holds an MBA and a B.A. in German from the University of Maine.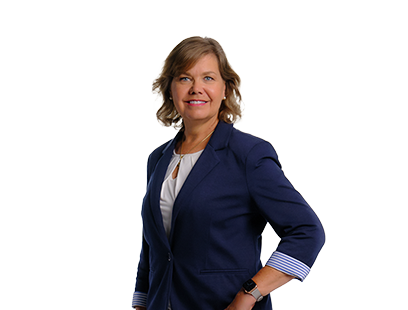 Wendy Wooley
Sr. Director, Strategic Programs
Wendy Wooley oversees Strategic Programs, leading ScienceLogic's portfolio of key transformation initiatives. Using her deep expertise in CX strategy, leading change, and building actionable frameworks, she ensures strategic growth objectives are met.
Wendy joined ScienceLogic in 2015, providing customer advocacy in multiple roles. She led the creation of ScienceLogic's Center of Enablement in India, serving Global Systems Integration partners. Known for being "customer obsessed," she continually occupies a seat at the table representing the company's most important stakeholder, the customer.
Wendy came to ScienceLogic with over 20 years of experience in technology companies, including as a business owner and entrepreneur. She founded a company honored as local small business of the year whose core mission was fundraising for non-profits through her own patented product design. An active member of her community, she engages in multiple school initiatives, where she chairs a committee that successfully secured funding for her County's Science & Technology High School. Wendy spends time mentoring through DC's Women in Technology and within ScienceLogic.
Wendy holds a B.A in Finance from Ohio University and is a Certified Project Management Professional.
"Don't be intimidated by what you don't know. That can be your greatest strength and ensure that you do things differently from everyone else." Sara Blakely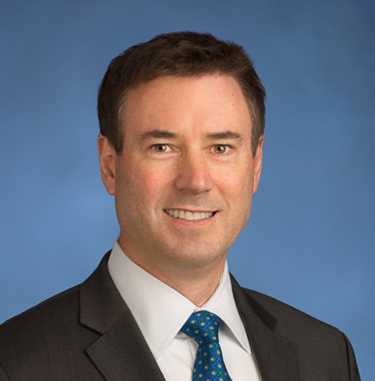 David Campbell
Managing Director, Goldman Sachs & Co
David is a managing director in the Growth Equity Investing Group, focused on growth-stage technology companies. Prior to joining the Merchant Banking Division, he held various roles within the Technology Division, including Manager of Systems Infrastructure in Asia, Manager of Global Storage, and Manager of Global Infrastructure Architecture and Strategy.
David joined Goldman Sachs in 1994 and was named Technology Fellow in 2002 and Managing Director in 2013. Prior to joining the firm, David worked in supercomputer research and development in Japan and operating system and real-time system development in Australia.
David serves on the boards of AvePoint Inc., DWave Systems, MetricStream Inc., Nasuni Corporation, NGINX Inc., ScienceLogic Inc., and Spiceworks Inc. David earned a BSc in Electrical Engineering and a BA in Japanese, both from The University of Queensland, Australia.
Tim Connor
Partner, NewView Capital
Tim is an Operating Partner with NewView Capital, a venture capital firm focused on mid-to-late stage technology companies. Tim has 30 years of experience working with high-growth, technology-driven companies as a venture capital investor, operating executive, and investment banker.
Tim currently serves on the boards of ScienceLogic, Desire2Learn, SmartDrive, and Sovrn. He previously invested in and served on the boards of several private companies including Datalogix (acquired by Oracle), Lefthand Networks (acquired by HP), Wall Street on Demand (acquired by Goldman Sachs), Indicative Software (acquired by CA), and Dante Group (acquired by Webmethods). As an operating executive, Tim was CFO and SVP of Corporate Development for Access Health (public company acquired by McKesson), CFO of Datalogix (data as a service, acquired by Oracle), and CFO of Code42 (SaaS provider of data loss protection).
Earlier in his career, he was a Managing Director in Lehman Brothers Technology and Telecommunication Banking Group. Tim earned a BA in Economics from Washington College and an MBA from Harvard Business School. "This funding round is about cementing ScienceLogic's market leadership position in AIOps. The demand for real-time and proactive insights into service health is on top of every CIO agenda. ScienceLogic's platform approach to identify, anticipate and resolve IT issues in complex hybrid-cloud environments is the best in the industry and why we are excited to continue to invest in them."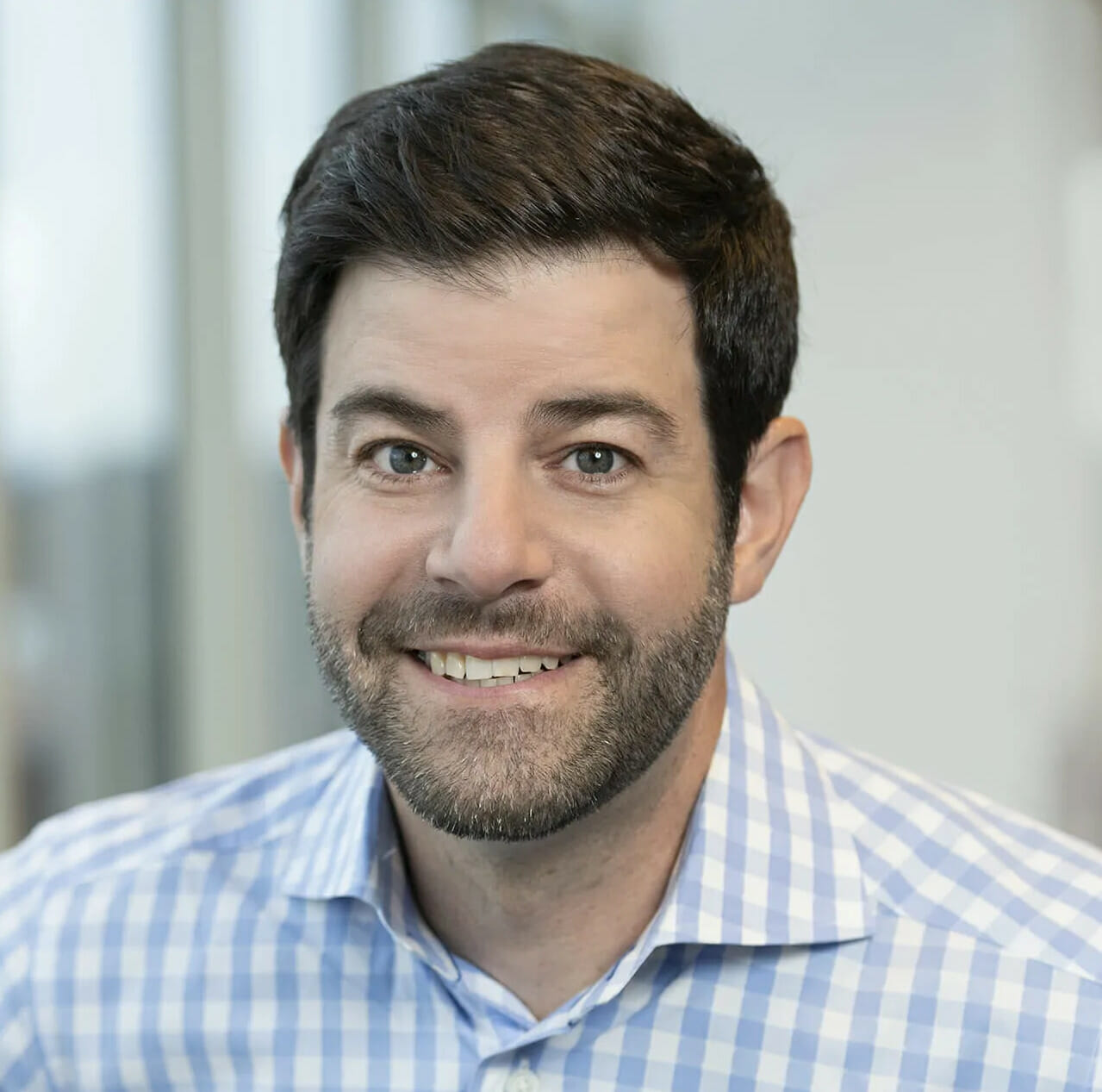 Andy Fligel
Managing Director, Intel Capital
Andy leads Intel Capital's investments in cloud and datacenter technologies.Andy currently serves as a Board Member of ScienceLogic, Maana, and Spotinst and acts as a Board Observer of CloudGenix, Mirantis, and Stratoscale. Andy's prior investments include Virtustream (acquired by EMC), LogMeIn (NASDAQ: LOGM), Elastic (NYSE: ESTC), CoreOS (acquired by Red Hat), Skyport Systems (acquired by Cisco), Guavus (acquired by Thales), Prelert (acquired by Elastic), Joyent (acquired by Samsung), DynamicOps (acquired by VMware), JBoss (acquired by Red Hat), Managed Objects (acquired by Novell) among others.
Prior to Intel Capital, Andy worked in the investment banking group at Robinson-Humphrey. Andy has an MBA from the Kellogg Graduate School of Management and a BS in Commerce and a minor in Mathematics from the University of Virginia, where he was an Echols Scholar.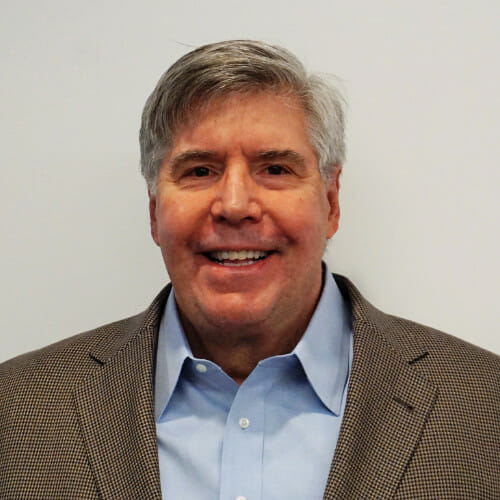 Herb Hribar
Private Investor & TMT Executive
Herb is an experienced telecom, media, and technology executive. He has been employed by private equity, hedge, and venture capital firms to lead turn-around projects as the Chief Executive/Chief Operating Officer in Europe and the U.S. These companies include eircom, Kabel Deutschland Gmbh, cablecom Switzerland, Verio, and Interliant.
Earlier in his career, he was the president in charge of the wireless division of Ameritech, VP Operations/MD of Ameritech Europe as well as VP/GM Eastern Europe Middle East, and Africa at Sprint International. Herb is a graduate of the US Naval Academy with a BS in Ocean Engineering. He holds an MS in Civil Engineering from the University of Illinois, an MS in Computer Science from Johns Hopkins University, and an MBA from The George Washington University.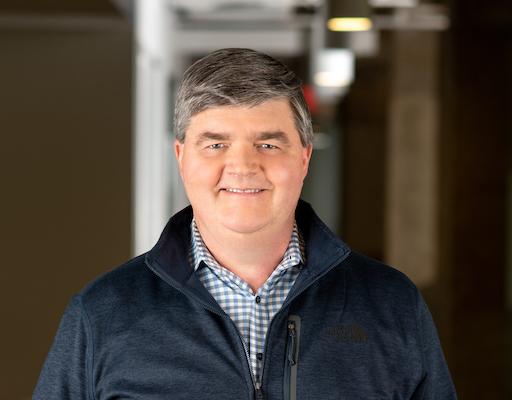 David Link
Founder & CEO ScienceLogic
David Link is the chairman of ScienceLogic and an IT visionary. He founded and built ScienceLogic by identifying large emerging markets, gaining intimate knowledge of customer IT problems, challenging conventional wisdom, and bringing targeted, innovative products to market.
As ScienceLogic's CEO, David used his market knowledge and customer focus to lead the ScienceLogic IT management system to dramatically exceed the needs and expectations of clients. Prior to founding ScienceLogic in 2003, David was Senior Vice President and a corporate officer at Interliant, Inc., where he led the establishment of Interliant's strong presence in the ASP/MSP market. He previously held senior management positions within IBM's Software Division, leading the development of Internet commerce products.
David also spent nine years in IT solutions with CompuServe, building innovative global online communication solutions while establishing the market for business and consumer online services. David earned his BS at Denison University.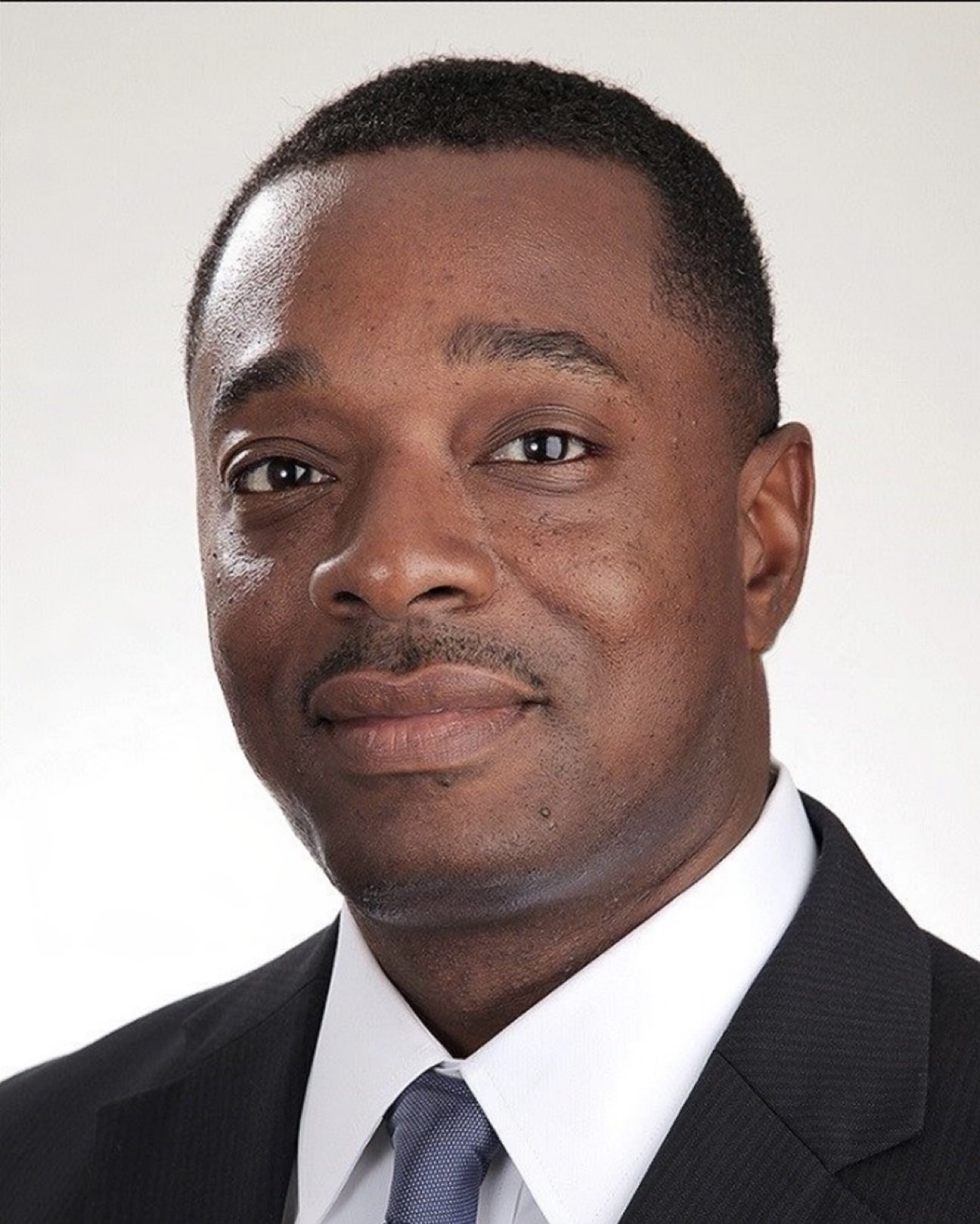 Jerome Oglesby
Global Chief Technology Officer for Deloitte
Jerome Oglesby is Global Chief Technology Officer for Deloitte, the world's leading professional services organizations. He is a recognized transformational leader in information technology, IT governance, digital transformation, and IT cyber security.
He leads Deloitte's global technology strategy, architecture, engineering, and operations. Jerome exudes passion around leveraging leading-edge technologies for Deloitte and has influenced the global IT landscape of Deloitte through its digital transformation to cloud services, regional delivery of technology, cyber security, and sustainability efforts.
Prior to joining Deloitte, Jerome held many leadership positions in the travel and transportation industry, telecom industry. and military.
Jerome holds a Bachelor of Science degree in information systems from The University of Texas Arlington, and a Master's in Business Administration from Lipscomb University. He is also a graduate of the United States Marine Corps Communications Electronics Institute in 29 Palms California.
Shawn O'Neill
Managing Director & Group Head, Silver Lake Waterman
Mr. O'Neill has been a strategic advisor to leading technology companies and has extensive technology merger, acquisition, and financing experience from 25 years in the industry as a technology investment banker and operating executive. Prior to Silver Lake, Mr. O'Neill founded Bandon Partners, a boutique investment bank, and was the CFO of two venture-backed companies. Mr. O'Neill was previously an investment banker with Morgan Stanley, Deutsche Bank, and Lehman Brothers. Mr. O'Neill holds a B.B.A. from the University of Texas, where he graduated with honors.
"The ScienceLogic team has built a leading platform to monitor mission-critical infrastructure and applications. Dave Link and the leadership team have a long track record of building value and trust with customers and we look forward to partnering with the team and helping drive further adoption."
Experience the difference.