Low-Code/No-Code: The Past & Future King of Application Development
Business organizations that want to save money and be competitive take into consideration the time costs associated with investments in new technologies. Will the efficiency gains translate to a rapid return on investment? Will users embrace the change and be more productive? Or will those investments be a hassle to employees and result in time-wasting workarounds and a fallback to inefficient, manual processes?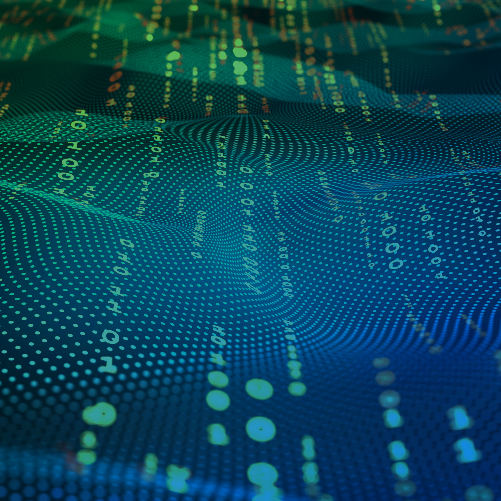 That desire for speed, productivity, and efficiency means software and applications have to be plug-and-play easy, with an intuitive user interface that encourages engagement. Anything that falls short is likely to get people grumbling. It's the same for those who develop the applications and services the rest of us rely on. Application developers expect and deserve to have development tools that make it easy for them to build products that are useful, elegant, and that support a productive, efficient workforce. They deserve the same level of simplicity and ease-of-use that they are expected to deliver.
That is why low-code/no-code application development platforms are one of the hottest trends in tech today. When a product is easy to use, slashes formerly protracted application development cycles, and contributes to an agile and competitive business posture, everybody wins—management, users, developers, and customers. But what is low-code/no-code application development anyway? Is it one thing, or two? And if low-code and no-code are different things, how different are they?
What is low-code/no-code?
According to Forrester, low-code/no-code is not one thing. It is two different approaches to application development that deliver two different levels of easy, but with some flexibility depending upon the application. And the terms are definitely not interchangeable, even if they are often used in the same breath.
In a presentation entitled "Watch Your Language! 'Low-Code' And 'No-Code' Are Not the Same," Forrester principal analyst John Rymer and researcher Bill Seguin warn that, while no-code simplicity is a "wonderful outcome when it occurs," it is most often an aspirational description when used to promote software and application development tools. However, low-code tends to be a more realistic term since, for most products, some level of customization is needed, usually in order to integrate into existing IT systems, ensure a workable user interface, or support administrative requirements like report generation.
Forrester also says the differences between low-code and no-code become more distinct when they are put into practice. That is when the realities of an application development project reveal just how much (or how little) code is involved. Is it practical for a certain application to be built no-code, drag-and-drop style, or does the product need a level of customization that befits a low-code approach instead? And if an application does require customization by the development team, how much customization can be done before the project is no longer considered "low-code?" Those distinctions are vague and can result in unrealistic expectations for both users and developers if project parameters are not communicated clearly from the outset. That is why Forrester cautions that avoiding such confusion means making sure all parties understand that the definition for "low-code" is variable and may fall anywhere along a broad spectrum.
"Some app projects require tooling that the low-code platform doesn't provide," Rymer and Seguin say. "In this situation, portions of the application can only be completed using code. The result is likely to be faster delivery than coding alone, but if you've planned on no-code, that's hardly what you expected, especially if 20% or 30% of the app must be coded. That's a lot, and it's hard to estimate at the outset."
Is low-code/no-code the future of application development?
If it sounds like Forrester is skeptical of the low-code/no-code trend, that's hardly the case. The analyst firm is bullish on low-code/no-code application development and says that using such platforms can accelerate delivery cycles as much as ten times faster when compared to traditional approaches. And so even if a development platform's claims of "no-code" do turn out to be aspirational, and even if "low-code" isn't as low as expected, low-code and no-code platforms still represent a substantial and worthwhile efficiency improvement over traditional, manual coding approaches.
Those significantly faster application development cycles are a big reason why there's a trend toward even greater adoption of low-code and no-code development platforms in the years ahead. Gartner, which reported a market value of $13.8 billion and a 22.6% increase in adoption of low-code and no-code app development tools from 2020 to 2021, believes that low-code and no-code development tools will be used for 70% or more of all apps developed by 2025. That suggests a strong low-code/no-code future, and not merely an over-hyped fad.
What is the low-code/no-code movement?
The low-code/no-code movement has its roots in decades-old object-oriented programming that allowed pre-written blocks of code to be assembled drag-and-drop style to quickly create a workflow. Rather than ask developers to rewrite, or copy-and-paste the same lines of code over and over again, pre-written "objects" with foundational functions designed for a particular need could be selected and put in the proper order to perform the needed task. When custom application development took off over the last decade, the same type of approach—known as rapid application development (RAD)—made sense.
Today, when pre-written code is assembled, automations expedite the process of connecting the different pieces so that the application operates as intended. With no-code development, the process is entirely visual. Blocks of code are selected from a palette or menu, assembled in the proper order, tested, and then made available for use. Applications created using a no-code approach tend to address simple tasks, repetitive workflows, and other jobs with narrow parameters requiring logical procedures. Low-code development assumes a certain level of customization is needed and so the visual, drag-and-drop approach is supplemented with custom scripts to tackle needs specific to the product designed for an intended user or organization.  In both low-code and no-code development, process automation is supported by various templates, connectors, application programming interfaces (APIs), and other modular elements.
To low-code or no-code? That is the question.
In a recent feature on low-code and no-code development, Harvard Business Review suggested that low-code tools are better suited to making technical staff more productive by streamlining and automating repetitive application development processes, whereas no-code tools were ideal for non-technical "citizen developers" who could use them to "digitize and automate tasks and processes faster than trying to hire and onboard hard-to-source development talent." The article went on to say that low-code and no-code "platforms—while offering cost saving, time and error reduction, and other improvement opportunities—still require some level of technical expertise to scale, maintain, integrate, and govern."
The HBR article suggests that low-code and no-code development is best suited for situations where the desired workflow is driven by simple decision-making that can be translated into automated workflows. Such applications are "excellent for automating back-office administrative processes." Other uses cited include administrative and transactional applications for smaller businesses, like reservation systems for restaurants, mobile field service management workflows, and generating price quotes for job proposals. But low-code and no-code platforms are not just for smaller organizations. HBR discusses more sophisticated use cases involving applications integrated with data systems and analytics engines to produce business intelligence as well.
Why is low-code/no-code development important?
The low-code/no-code development trend is not just about saving time with app development. It is an important part of many organizations' digital transformation strategies. Work and productivity models have been evolving in recent years, with a greater reliance on remote and collaborative work, mobility, and highly customized services and applications developed in-house or in partnership with third-party software developers. Off-the-shelf software and SaaS products are working side-by-side and integrated with customized applications created to meet needs specific to the organization, and those are often a vital part of an organization's business model.
Rapid development of new applications is vital for organizations to be agile enough to respond to changing market conditions and customer needs, and to encourage innovation within the organization for problem solving and new product development. Organizations can't expect that commercial software or application developers will be able to deliver new products or customizations on their timelines. Those capabilities must be sourced and controlled from within the organization, putting application developers—and low-code/no-code development tools—front and center.
Will low-code/no-code replace application developers?
Whenever topics associated with process automation arise, the issue of employee displacement and replacement is sure to come up, as it often does with low-code/no-code development. When experts like Forrester talk of 10x improvements, it's easy to assume that professional developers will soon be obsolete and, like John Henry and the steam drill, no one relishes the prospect of losing their job to a machine. But those same experts are quick to point out that, as with any good tool, low-code and no-code development platforms will not replace application developers. What they will do is make them more productive.
In a recent interview, Forrester analyst John Bratincevic told TechTarget that, even as low-code and no-code development platforms grow in popularity, human developers will always be in high demand.
"There will be a lot of code written over the coming years, and there will be a lot of low-code development also," he said. "For example, a lot of code will be written as components that will be composed and assembled into solutions on a low-code platform. Both are needed."
Bratincevic's colleague Christopher Condo told the publication that low-code, no-code, and "high-code" application and software development will coexist as each approach is required to address the full spectrum of technology needs in today's highly complex organizations.
"There's a very high number of engineers that don't work on glitzy end-user e-commerce sites," he said. "Many work for internal IT creating new business enablement capabilities on those platforms, and those engineers can go much faster with low-code."
Proceed with caution.
While the power and potential of low-code and no-code development platforms is evident, there are some concerns to keep in mind. Security should always be a priority when developing applications. Applications built using low-code and no-code platforms are less likely to contain the kind of transcription errors that can occur when developers spend hours coding manually, but information security professionals responding to a 2022 enterprise application security survey conducted by IT security journal Dark Reading said they worried products developed in low-code/no-code environments might be prone to more serious issues. Their top concerns were:
32% cited lack of application development governance;
26% expressed a lack of trust in low-code/no-code development platforms;
26% did not believe there were adequate vulnerability checks designed in the application development process; and,
25% said, without visibility into what applications were being developed and deployed, there could be a proliferation of "shadow" applications operating outside the view of security operations.
With potentially vulnerable applications connecting to data systems, including systems used to store and manage sensitive data like intellectual property, personally identifiable information (PII), and protected health information (PHI), an enterprise's attack surface could be expanding, putting it at risk of a damaging cyberattack or accidental data breach.
The fact that there is awareness over these issues is a strong indication that, with transparency and communication, executive management, IT management, information security, and application developers can work together to address these concerns and either assuage them or develop new procedures that can close any security gaps that may exist.
Progress, Innovation, and Effort
Progress and innovation never happen without effort. And as today's enterprises seek new ways to become more competitive and succeed in a dynamic marketplace where expectations seem to change minute-by-minute, low-code and no-code application development may fit into your next business strategy. Whether it is to make your staff more productive, provide improved service to your customers, or develop exciting new products that can generate new revenue streams, the ability to respond to change with new applications is important.
The experts are unanimous that low-code and no-code application development has a major role to play in the future of business. How low-code and no-code tools will play a role in the future of your organization is for you to decide.
The ScienceLogic SL1 platform takes a low-code approach to workflow automation. The SL1 PowerFlow builder is an advanced drag-and-drop, low-code workflow authoring environment that enables our customers to stitch together an application that automates data flows and processes without needing to write a single line of code.
Want to learn more about low-code /no-code and ScienceLogic? View webinar>