Powering the Intelligent Enterprise
Transform your business with automated operations.
Enterprises are struggling to fully realize the impact of digital transformation in the midst of ephemeral, containerized, micro-service infrastructure, and application technologies.
And, in the digital economy, the most successful, customer-focused, digital businesses are shifting their IT Operations objectives from Mean Time to Resolution (MTTR) to Time to Business Impact (TTBI).
And that's why IT business alignment is imperative. Efficiencies rise and revenues soar as IT becomes aligned with the business and transformed from a support function to a service provider, revenue generator, and business innovator.
This is where ScienceLogic can help.
One Platform, Many Use Cases
Here are the most common to get you started on your AIOps journey.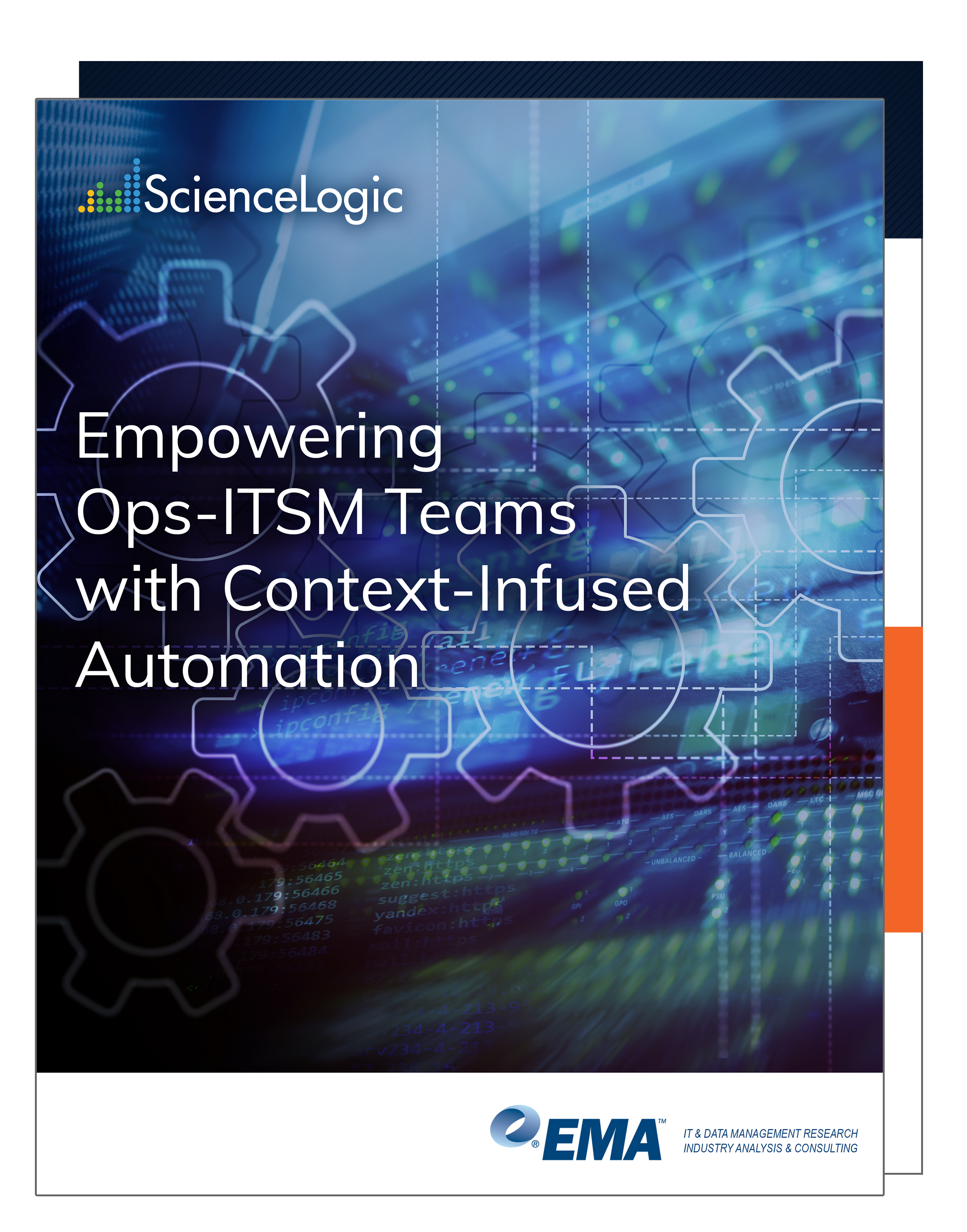 Get real-time IT operations data, in context.
EMA research shows that inaccurate or ineffective data and warring or siloed tools are among the top two roadblocks to both digital and IT transformation.
Digital Transformation in Action
In addition to the cost saving, the occurrence of overall incidents has declined by 98 percent over the past four years. While monitoring is not the sole reason for this improvement, it is a major factor.
Taken together, that's a massive 97.6 days of processing time that went back into the business. We even set a record, going 290 days without a Severity 1 Incident. Those are valuable hours that we retained, instead of losing to various IT related issues. I feel comfortable saying that the monitoring ability that ScienceLogic gave us accounts for a part of that.
Sev 2 Reduction in Man Hours