Make boring interesting. Move IT forward.
Whether it's preventing performance issues, identifying the root cause, or reducing MTTR, IT workflow automation can help solve and ease your daily operational challenges. Move away from working on manual, error-prone tasks towards intelligent automated workflows that deliver superior value and great customer experience. Don't let disparate tools and manual processes slow you down. With IT workflow automation, you can transform your organization to thrive on speed, efficiency, and innovation.
Benefits of IT Workflow Automation
Automate routine operational activities with the ScienceLogic SL1 platform.
It's time-consuming to manually populate and reconcile a CMDB, manage incidents, or diagnose problems with multiple tools and data silos. You don't have enough time to fix issues—much less, deliver innovative solutions to avoid issues and drive more value for your business. SL1 establishes a real-time operational data lake and applies context to drive IT workflow automation for CMDB population and synchronization, proactive incident management, problem diagnosis and resolution, and more.
Hear What Our Customers Are Saying
Telstra
Telstra, a leading telecommunications provider in Australia, uses ScienceLogic's ground-breaking IT workflow automation technology to improve their customer service and support productivity. They have significantly reduced their call volume; only receive calls that are relevant.
"We established some rules as to how and when we engage with a customer on-call, and how we can also pass information to a level 1 function and have them do some of the work after-hours as well," – Robert Gruener, Service Delivery Manager at Telstra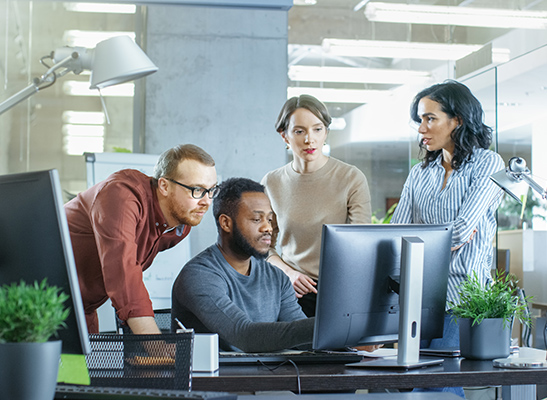 NetDesign
ScienceLogic's built-in IT workflow automation allowed NetDesign to automate dozens of key processes, reducing previously manual effort by up to 90% for IT services personnel, and by up to 60% for their customer onboarding personnel.
"Understanding and acting on your data is by far, one of the biggest benefits of using ScienceLogic." -NetDesign Director for Technology and Business Management, IT Services
See what the experts are saying about automation.
"AIOps leads as the platform of choice to integrate automation for enabling more strategic, cross-use case automation effectiveness."
EMA Report, Data-Driven Automation: A Vision for the Modern CIO
"Ticketing systems damage company culture and team productivity. These first-come-first-served interfaces are clunky and antiquated, creating unnecessary barriers and checkpoints in what otherwise might be a seamless workflow. Move toward automating infrastructure provisioning, change and incident management, the network operations center (NOC), and service desk onboarding."
Forrester Report, Top 10 Trends that will shape modern infrastructure and operations in 2020
"The value of automation touches almost every single pain point that organizations are experiencing and it cuts across each of the key areas that organizations are looking to execute on."
DEJ Report, 17 Areas Shaping the Future of Modern IT Operations


Experience the difference.