Transforming with AIOps
A successful digital transformation requires AIOps. And the push for business agility leaves an undesirable by-product in complexity—making it extremely difficult for humans to keep up. While agility is core to business innovation and customer experiences, executing to it has created a highly ephemeral state of IT workloads and processes. 
 Major advances in distributed architectures, multi-clouds, containers, and microservices, to name a few, have created copious, multi-dimensional data flows that create excessive noise and stifle IT's ability to identify and resolve service incidents.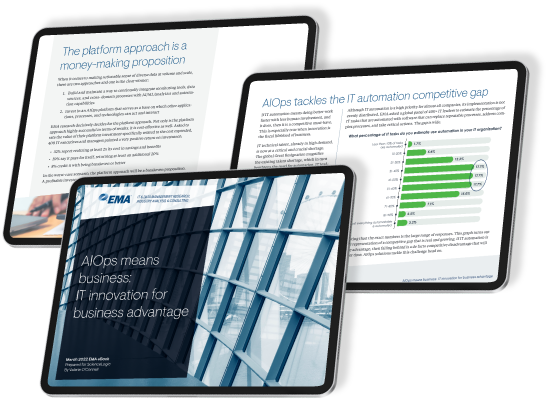 How to Build Your Business Case for AIOps
The old adage "time is money" has never been truer than in today's IT environment. Delays in delivering new digital experiences increases time to revenue while lengthy resolution of IT issues impacts customer satisfaction and costs the organization money. On top of that, finding skilled staff to keep up with the daily demands placed on IT is a constant challenge.  
The business case for an AIOps solution has never been stronger. Whether your organization is struggling with finding the right talent, optimizing its processes, or delivering on SLAs, AIOps can help organizations stay ahead of the digital transformation curve.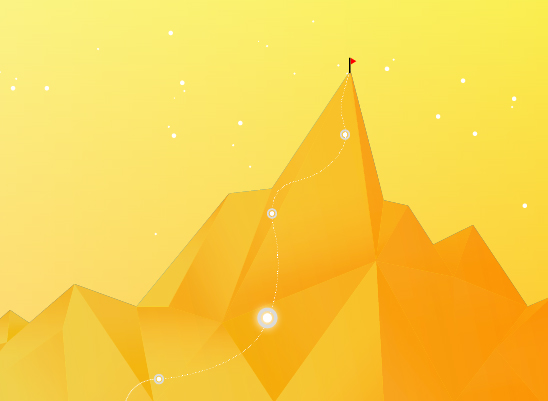 How does artificial intelligence factor into your AIOps platform?
One of the most common questions we hear from customers and prospects is … "How does AI/ML factor into your AIOps platform? And how can I tap into AI/ML with ScienceLogic SL1?"
Watch this webinar to learn how ScienceLogic leverages machine learning to isolate meaningful insights today and build a foundation for enhanced service-level monitoring tomorrow.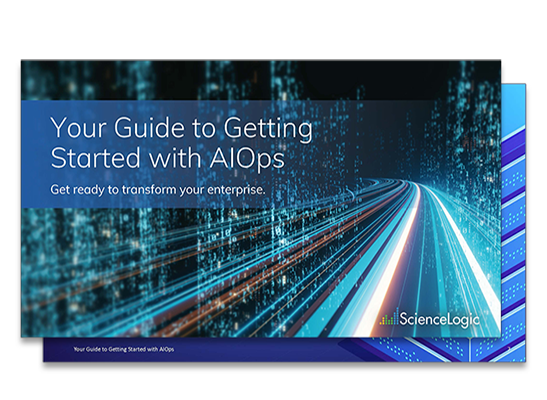 Getting Started with AIOps
When there's lots of buzz around new technology, it's easy to suspect there's a lot of buzz and hype to follow. And often you'd be right, but with some effort, you can find the truth. It's no different with the buzz around AIOps, but knowing what's what,  where to start, and AIOps use cases can be quite the effort.
Buzzwords aside, it looks like Artificial Intelligence for IT Operations (AIOps) is going to be a permanent fixture. In fact, a recent study by Forrester states that "68% of companies surveyed are actively investing in AIOps-enabled performance monitoring solutions within the next 12 months."
Your Journey to Fully Automated Operations
Ask yourself these questions:
Is your organization ready to migrate to the cloud?
Do you need large capacity scalability?
Do you need help growing IT to support the variety of tasks essential to the success of your organization's goals?
Does your future include automation and a need for smart, predictive analytics?
If you answer yes to the following questions, you are ready for AIOps to help you meet the challenges of today and the challenges you may face in the future.
Mapping Your AIOps Journey

The final goal for enterprises is a system that automatically predicts and addresses operational disturbances before they arise. Your system should then make recommendations or advise on the next steps, and an operator can then make more informed decisions. The AIOps journey is not for the faint of heart, but the results are well worth the investment over time. And every journey begins with a single step. At ScienceLogic, we have created a maturity model to help our customers and partners think through their current starting point on their journey. And we're here to help you each step of the way.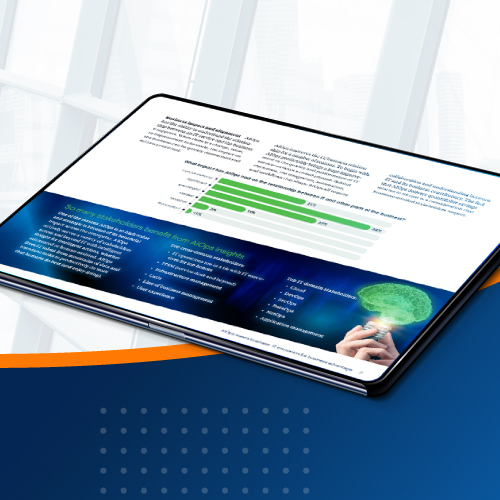 AIOps = AI + Automation
Your IT is overtaxed and exhausted. Why? Because organizations are requiring more technology to support the shift to a hybrid workforce. Also, digital transformation requires a staff with a specific skill set, but most organizations are struggling to find IT employees with those skills. This can halt digital transformation initiatives.
In the eBook "AIOps Means Business: IT Innovation for Business Advantage," the analyst firm EMA digs deep into the meaning of AIOps and how it has evolved to mean AI + automation.
Take 5 Steps Towards Actionable, IT Operational Data
Data collection includes the initial and continuing discovery of data from various sources–including agents, devices, applications, and services–while the collection process itself should match the type of asset being monitored. AIOps demands continuous knowledge of the current state and health of the IT environment.
There are multiple aspects to data cleansing and consolidating, including a common data model, data deduplication, time synchronization, and a single data lake.  AIOps cannot succeed if data is incomplete, imprecise, or out of alignment.
The most critical element of data enrichment for AIOps is context. Because context brings additional insight to raw data by adding meta-data related to your device or service metrics, infrastructure, application, and business service mapping should be in place in order to be successful.
The vast amounts of operational data collected by IT management systems place a significant burden on operations teams and incur significant analysis costs, in terms of staffing, compute, and storage. AIOps applies machine learning to solve problems–rapidly eliminating and consolidating data where possible.
Once data is collected and organized with context, decisions can be made with real insight, based on timely and accurate data. Automated actions can be initiated to make changes, recommendations, or notifications to ecosystem components or users. AIOps empowers automation made possible by context.
The ScienceLogic SL1 AIOps Platform
Get visibility, context, and action across your entire IT operations to maximize business performance.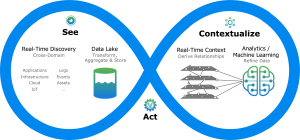 Watch How ScienceLogic Helped Hughes
Watch how ScienceLogic SL1 boils down thousands of systems and applications, forty gateways, two million clients and ten satellites into overall service status views with real world actionable information for one of the world's largest satellite service providers.
Success Stories

Hundreds of customers already trust ScienceLogic.

Here's why.
What Customers and Experts are Saying
Too much IT data? Get context.