What is storage monitoring?
Storage monitoring is the process of evaluating, monitoring, and managing your on-premises, cloud-based, and virtual storage systems. Storage monitoring keeps you informed about any issues regarding business-critical applications and the allocation of storage resources while monitoring multiple infrastructure elements associated with your applications.
Storage monitoring tools provide visibility that enables administrators to take a proactive approach to predicting, diagnosing, and resolving issues within the storage environment— improving the end-user experience through better performance.
How can storage monitoring tools help an organization like yours?
Data storage is changing rapidly. Gartner says that, by 2024, half of all capacity will be in software-defined storage deployed in the cloud or on-premises. Keeping track of the systems used to support and manage your storage requires monitoring that can see across all infrastructure wherever your storage is now—and wherever it is tomorrow.
And legacy IT operations management tools are incompatible with today's cloud and virtual storage systems and infrastructure. Forward-looking companies use a platform engineered to support the sophisticated technologies you depend on today as well as your future storage investments. Whatever your mix of cloud, on-premises, and virtual storage is, it should be available, reliable, and working efficiently. And this requires complete, contextual visibility to ensure your storage-dependent services and applications are functioning as intended.
Benefits of Storage Monitoring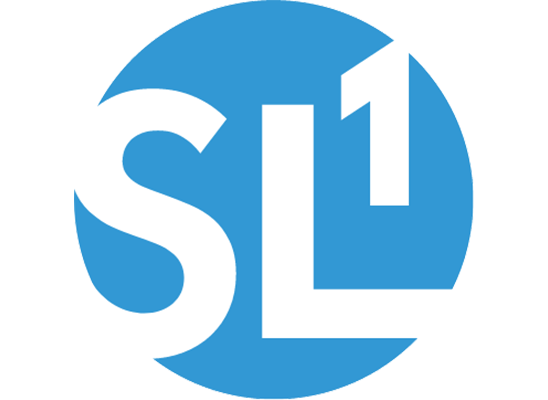 Gain visibility into your storage assets.
SL1 gives you a clear view of the performance and status of your storage environment. Visibility of underlying storage elements, and which parts of the infrastructure depend on them, helps you fully understand the status of a service. Features of SL1 storage monitoring includes:
Vendor agnostic auto-discovery of storage infrastructure

Mapped interdependencies of storage and virtual machines to help you find fix problems more quickly

Full metrics covering read, write, and latency

Underlying multi-tenancy to ensure users only see storage assets they are entitled to see
Read how ScienceLogic helped this financial services company deliver a seamless user experience.
Sample of Supported Storage Monitoring Vendors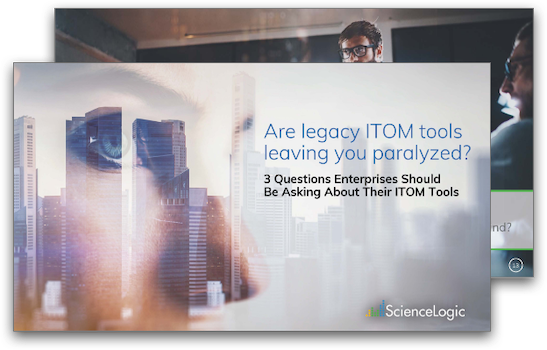 Are legacy ITOM tools leaving you paralyzed?
It's time to start asking questions about your legacy ITOM monitoring tools. Download the eBook, "Are legacy ITOM tools leaving you paralyzed?" to find out just how legacy ITOM tools are affecting your business. In it, you'll be asked the following questions:
Are legacy ITOM tools leaving you paralyzed?

Do you have the right toolset?

Is your ITOM vendor leaving you behind?
Experience the difference.