Overview
Restorepoint automates network configuration backup and recovery, change detection and compliance auditing, and change automation to help Network and Security Operations teams reduce network admin costs, speed recovery from failures or errors, and reduce governance, risk, and compliance (GRC) exposure.
When service outages occur, any number of issues could be the culprit, including simple, but hard-to-find network configuration issues. Restorepoint provides customers with better network configuration backup and change management.
ScienceLogic SL1 constantly monitors your environment for important events while also collecting configuration change and backup data from Restorepoint.
Work Smarter with Integrated Network Configuration and Change Management
ScienceLogic and Restorepoint are better together, enabling faster MTTR by introducing network configuration change data into SL1 to help avoid service impacting outages. Use cases include: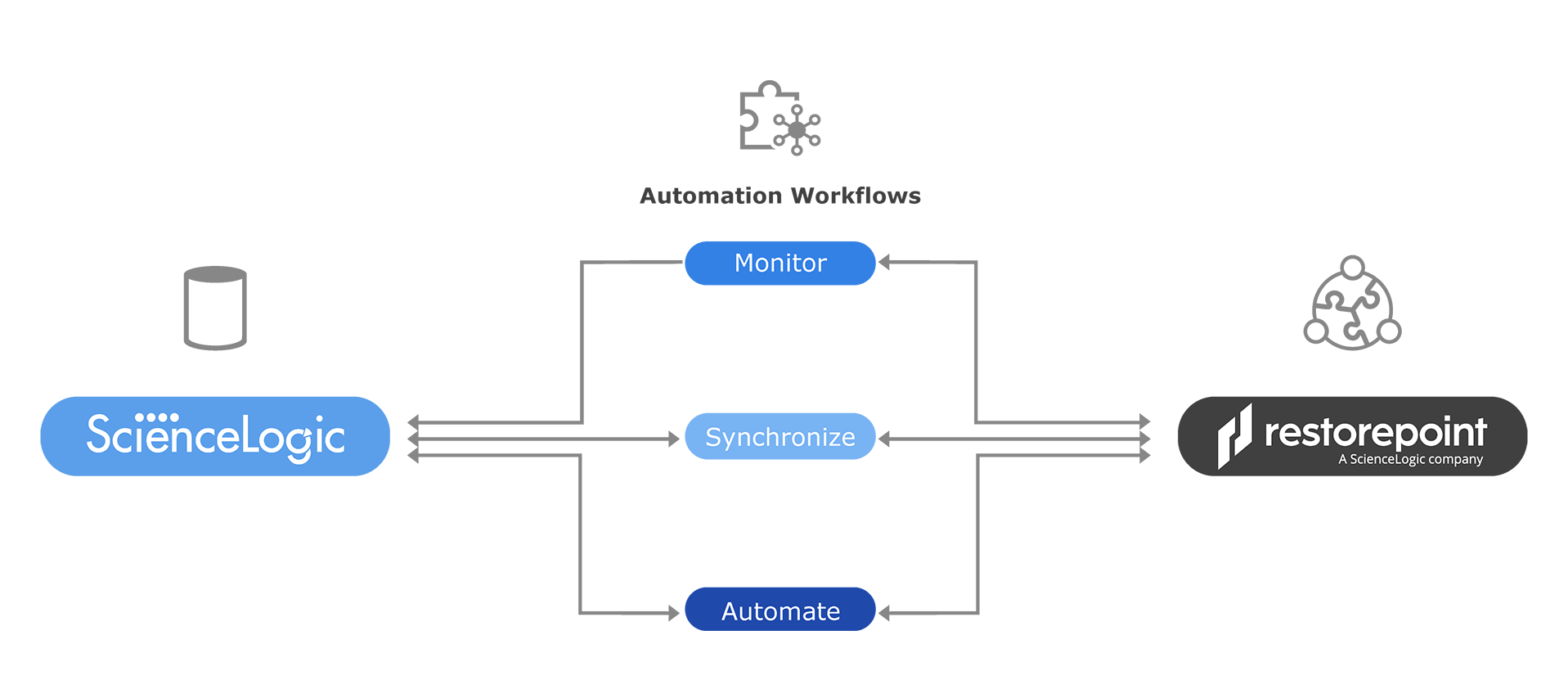 Experience the difference.