Configuration Management for
Multi-Vendor Network
s
The infrastructure supporting business services continue to grow more complex and teams are struggling with a high rate of change and a significant number of unknown factors.
To assure operational resilience for the business, security, compliance and network teams require solutions that reduce the risk and impact of security breaches and compliance failures – while also ensuring compliance audit readiness.
Centralized, secure, and native backup and recovery of network and security devices​
One-click disaster recovery – Restore network devices faster to recover from outages caused by misconfigurations
Always-on auditing – Changes and their compliance are assessed automatically, at minimum with every backup, reducing exposure, risk and auditing workload
Firmware and configuration management – Automate repetitive changes and reduce overall total cost of ownership with a variety of options for scheduling and bulk updates
Network Configuration Backup and Recovery​
Configuration backup and recovery is a complex task—centrally automate manual, error-prone, and often overlooked processes with Restorepoint to avoid financial and productivity loss.​
Centralize network device backups for

over

100

vendors

 

Reduce downtime

with o

ne

–

click disaster recovery

 

Store configurations securely to meet specific compliance requirements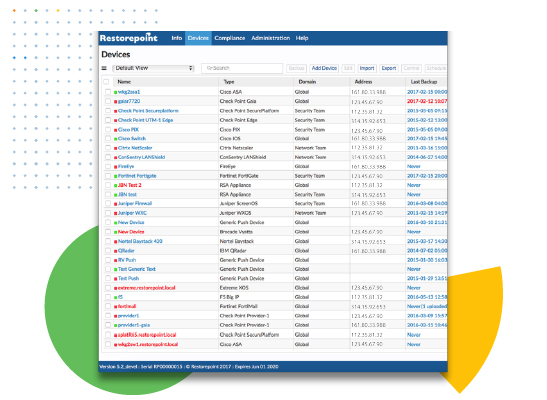 Change Detection and Compliance Auditing
Compliance audits can be time-consuming and a drain on resources. Restorepoint's built-in compliance engine simplifies device auditing and detects configuration changes and violations. ​
Comply with

PCI, GDPR, ISO27001, NIST, SOX

,

HIPAA​

and more

 

Detect, alert and

roll-back

changes that

impact

compliance

 

Audit firmware and device versions against your standards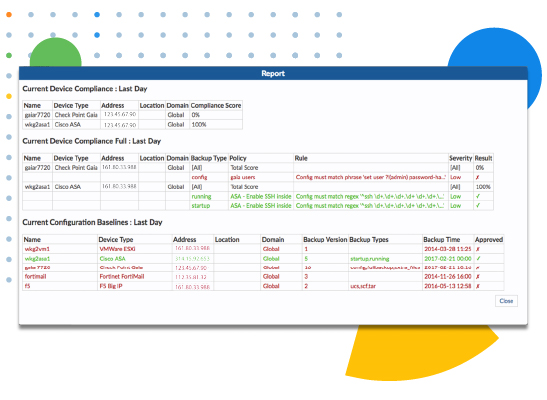 Change Automation
Making change is labor-intensive and expensive. Restorepoint enables network engineers to make complex and repetitive changes in minutes rather than days or weeks.​
Faster provisioning

–

with

higher

accuracy

–

using

standardized

configuration templates

and

scheduled bulk updates

 

Confidently manage

rollouts

by deploying firmware and configurations natively

for many

device

types

 

View

a complete paper trail of changes made through the platform with

full session

auditing

 

​
Work Smarter with Integrated ITOps and NetOps
For ITOps teams responsible for delivering high-performing business services and user experience, given change is the top contributor to issues, it would be advantageous to unify performance data with detailed change and compliance audit data. Together Restorepoint and SL1 reduce MTTR by correlating network configuration, change, and compliance data with hybrid cloud performance data to avoid outages and help understand the impact of change on services and users.
Leverage SL1 discovery to onboard/align network devices with standardized configuration for better GRC enforcement​
Unify visibility and collaboration across NetOps and ITOps teams, along with a single ITSM integration ​
Speed service impact assessment and RCA with behavioral correlation of change, anomaly, and performance data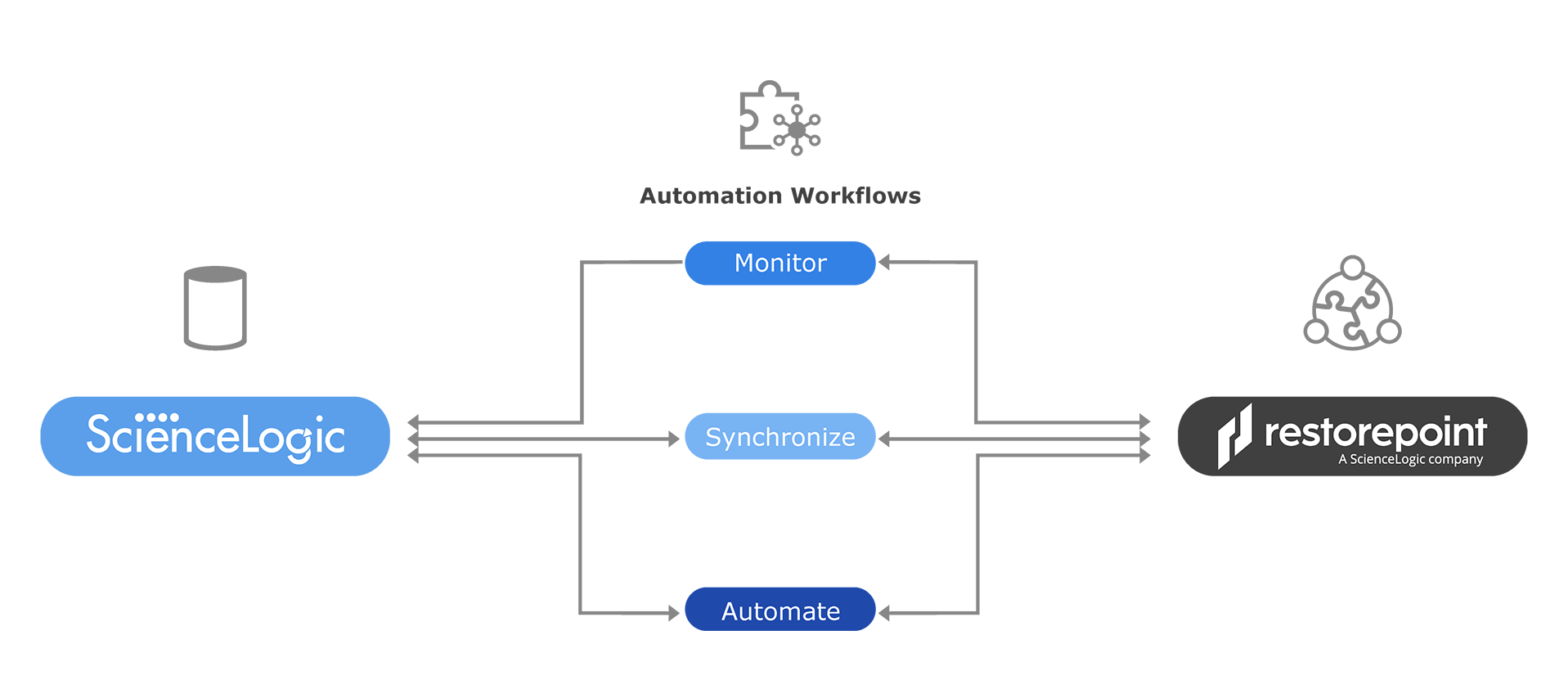 Experience the difference.