News Roundup, Nov 18, What's Happening in  AIOps,  Observability, and IT Monitoring
On this day in 1928, Walt Disney released "Steamboat Willie," the first animated film with synchronized sound. The huge success of the cartoon helped make Mickey the iconic character he is today and led to Disney's dominance in the animated market. Steer innovation towards your organization with help from the latest trends in AIOps, Observability, ITOps, and IT infrastructure monitoring.
AIOps,
Monitoring,
Observability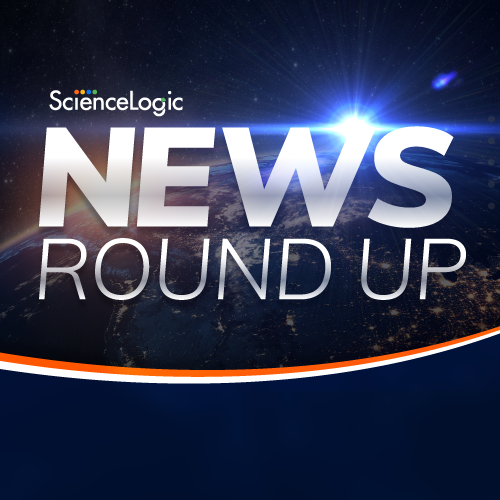 1.) Discover the holistic business benefits of combining AIOps and observability solutions together.
This article by CIO makes a case for why organizations should adapt AIOps and observability together.
As organizations evolve and fully embrace digital transformation, the speed at which business is done increases. The key to avoiding downtime is to get ahead of issues and slowdowns before they even happen. One recipe to achieve this is combining AIOps together with observability to minimize downtime and the negative business consequences that come with it.
A typical enterprise IT system may generate thousands of events per second, making it impossible to keep up with events manually, let alone parse out and prioritize which events will have major business impacts from the ones whose impact might be negligible. AIOps allows you to put automation to work in separating the signal from the noise in this effort–to isolate the most impactful issues and, ideally, resolve them autonomously.
One popular approach for comprehensive, full-stack observability is what's known as a MELT (Metrics, Events, Logs, and Traces) framework of capabilities. Metrics indicate "what" is wrong with a system; understanding Events can help isolate the alerts that matter; Logs help pinpoint "why" a problem is occurring; and Traces of transaction paths can identify "where" the problem is happening.
Blending observability with AIOps enhances speed and accuracy in leveraging applications data for proactive identification and auto-resolution of problems and anomalies – even to the point of heading off issues before they arise. This proactive optimization of systems can drastically reduce risk and downtime for the enterprise.
2.) Find out how DevSecOps can improve cloud security.
This article by Free Code Camp explains the role DevSecOps plays in improving cloud security.
The DevSecOps market is set to reach a $23.42 billion value in 2028 with a compound annual growth rate (CAGR) of 32.2 percent over 2020-2028, according to a report by Emergen Research. Conventional solutions no longer cut it, and cloud security needs to level up to match the different challenges brought about by growing cloud adoption and the complexities that come with it.
These challenges include:
Broader attack surfaces;
Workload changes;
Complex environments;
Demand for granular privilege and key management; and
The weakening of cloud standards compliance benefits.
DevSecOps adds the crucial security component to DevOps and guides developers to embrace "security by design." DevSecOps ensures that flexible and agile practices do not disregard security, allowing development processes to proceed at the same pace an organization wants its business to move.
Embracing DevSecOps to achieve the quick, secure, and efficient rollout of applications or software products is not going to be a walk in the park. Teams need to properly communicate with each other to ascertain that everyone is on the same page during the development process. DevSecOps will not address all cloud security issues or threats. But it can make DevOps-driven apps used on the cloud or in hybrid environments less vulnerable and can limit means for threat actors to penetrate cyber defenses.
3.) Here's what observability can learn from your IDE.
This article by The New Stack expands on what observability can learn from your integrated development environment (IDE).
Observability is a long-coveted objective for many organizations building complex software. This approach allows teams to view complex problems from multiple perspectives, develop new insights that can benefit operational effectiveness, and generate new insights for the wider business to make better strategic decisions going forward.
The major challenge facing observability in the past decade has been the explosion of data. Organizations are being forced to innovate constantly, just to be able to maintain stable access for data they're generating. While we've upgraded our data storage and collection mechanisms to handle this new scale, there hasn't been nearly as much effort to make our tools a pleasure to use.
What can our observability tools learn from IDE? Developer experience is a tricky thing to master. As such, some common features are regularly found in developer tooling that observability systems have either implemented poorly or, worse, not at all.
Fortunately, observability platforms are working hard to make their platforms more intuitive for their users. Every day, new features are released across the industry, both SaaS and open source, that restore faith that we're beginning to realize the depth and complexity of observability.
4.) Find out more about ScienceLogic's new partnership with SHI, offering customers the best of both worlds.
This article by APM Digest announces ScienceLogic's new partnership with SHI.
SHI International, an IT solution provider, has partnered with ScienceLogic to provide customers with additional visibility while seamlessly integrating a best-in-class solution and achieving results faster. Thousands of customers around the globe rely on SHI to implement these customized solutions while avoiding the high costs, prolonged timelines, and operational disruptions that are often associated with a project as complex as deploying an AIOps practice.
"The ability to quickly and easily integrate AIOps is one of the biggest hurdles organizations need to overcome, and they often need help in doing it," said Todd McNabb, President, and Chief Revenue Officer at ScienceLogic. SL1 can simplify multiple sources of data by compiling them into a single view, allowing IT operations to make smarter, quicker decisions.
"Our new partnership with ScienceLogic allows us to offer customers the best of both worlds — the latest and greatest AIOps tooling from ScienceLogic, combined with SHI's expertise in large-scale enterprise integration and automation," said Melissa Graham, SVP of Global Sales at SHI. "Together, we're making this growing IT practice more available to some of the world's largest and most complex IT organizations who are looking to use cutting-edge technology to find new efficiencies."
Just getting started with AIOps and want to learn more? Read the eBook, "Your Guide to Getting Started with AIOps"»