Traditional Siloed Monitoring Approaches Cause Visibility Gaps
IT environments today are rapidly shifting to a hybrid state comprised of private and public clouds, and a mishmash of monolithic and containerized, microservice-based application architectures. Forrester cites 33% of enterprises already have 20+ monitoring tools. Adding more domain-focused tools to the mix complicates things further. Why? Disconnected tools and datasets lead to incomplete visibility, and costly delays in the resolution of service-impacting issues.

ScienceLogic Eliminates Visibility Gaps in Hybrid Cloud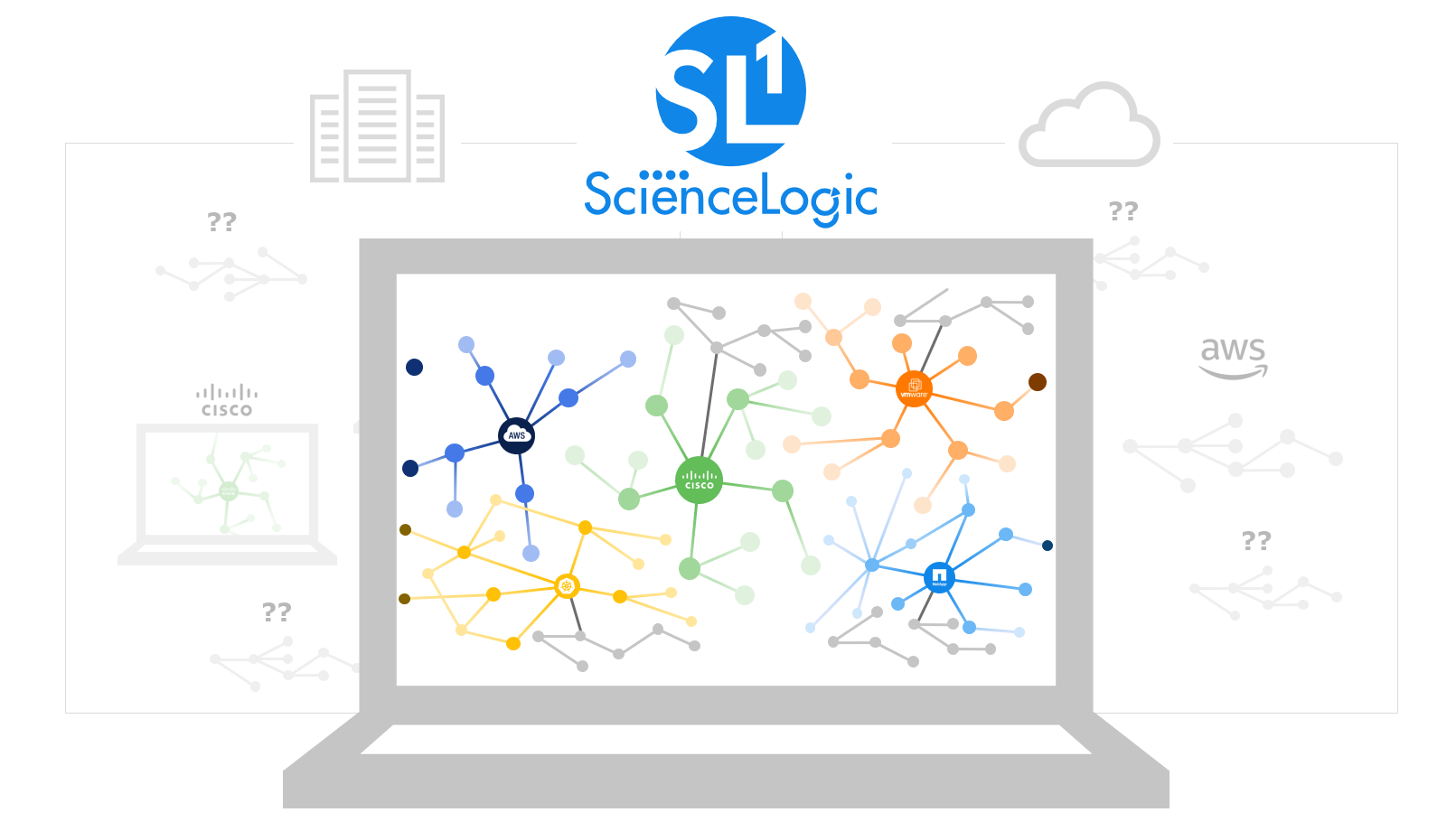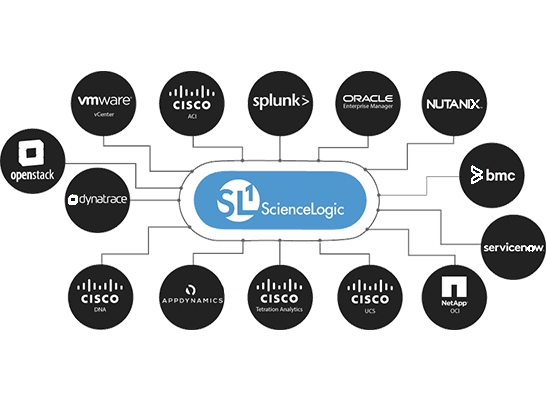 Keep Pace With Your Business—Monitor Any Technology. Any Vendor. Anywhere.
Combine datasets from 500+ technologies across your hybrid IT ecosystem into a real-time operational data lake using our integration library or build your own using our low-code SDK.
Monitor public clouds, serverless and microservices-based technologies, virtualization solutions, software-defined networks, servers, storage, IoT, unified communications, and more.
Avoid blind spots now—and in the future—as your IT environment rapidly and continuously evolves to incorporate new technologies.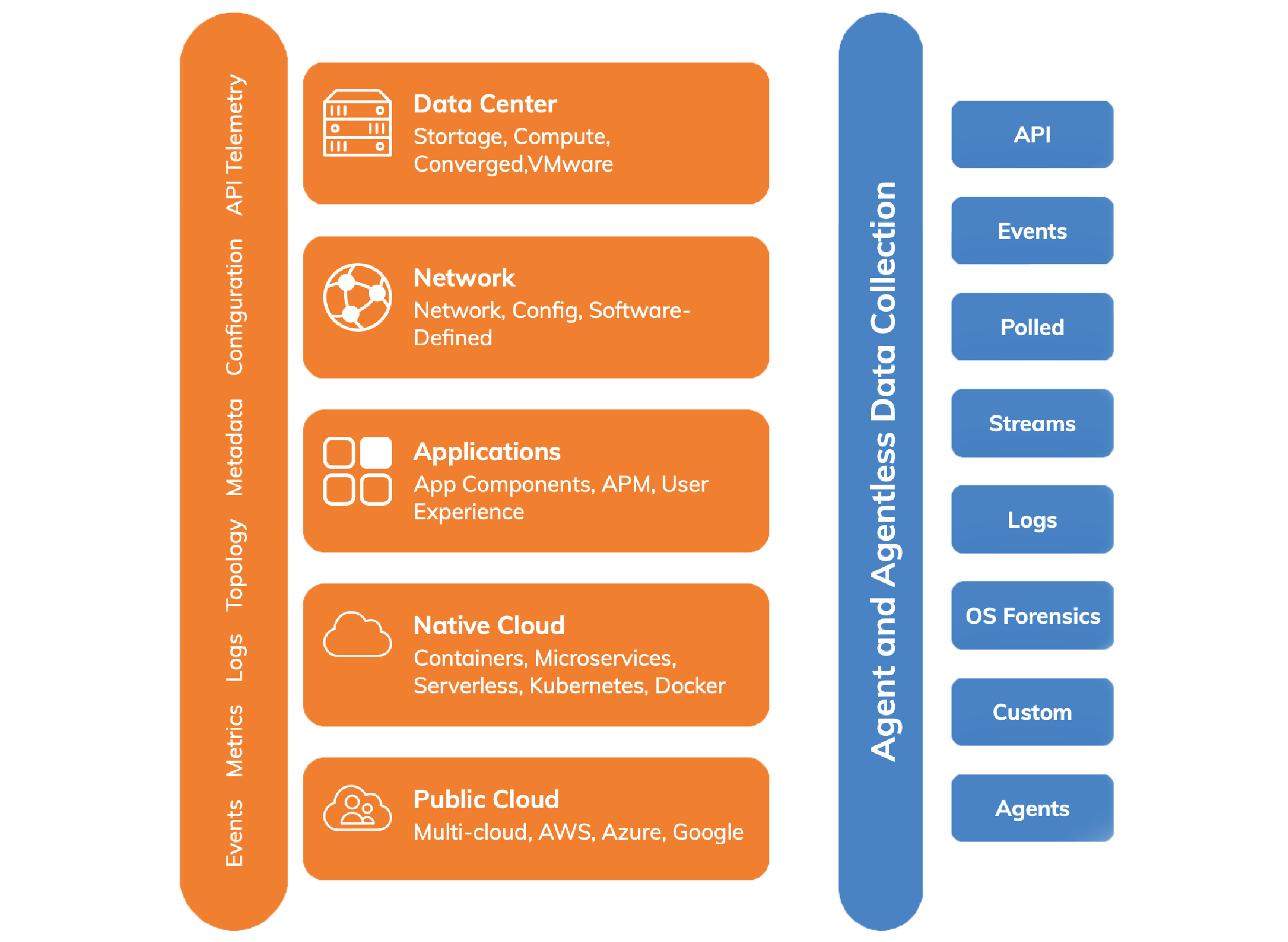 Discover, Collect, & Fuse Data Into a Real-Time Operational Data Lake
Automatically discover physical, virtual, and software-defined infrastructure and applications across your hybrid IT universe. 
Collect, merge, and normalize a wide variety of data and metrics including performance, availability, logs, config, change, events, and topology from your apps, infrastructure, network, and third-party systems (APM, ITSM, etc.).
Leverage agentless and agent-based collection mechanisms such as SNMP, SSH, Python-based Snippets, APIs, and more.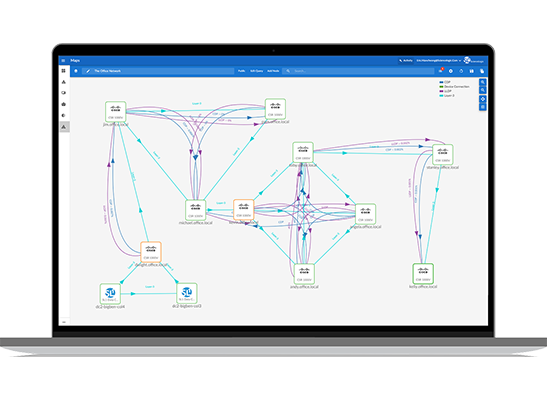 Maintain Complete Visibility Across Your IT Estate
Gain real-time operational insights through configurable dashboards, maps, and reports.
Quickly assess impact, zero in on root cause, and remediate incidents through data-driven dashboards and automated workflows.
Synchronize data from your operational data lake with the rest of your IT management ecosystem (CMDB, CI/CD, provisioning, BI/Analytics, and more).
Our Customers Success Stories

Hundreds of customers already trust ScienceLogic.

Here's why.
What Analysts Are Saying
"Investment in SL1 helped Capgemini achieve many business goals, including the enhancement of AIOps practices and transforming the firm's global IT NOC to reduce operational costs, deliver a better user experience, rapidly respond to business needs, replace and/or minimize tools, reduce event and incident noise, reduce MTTR, improve business service visibility, drive increased incident automation, and shift from being reactive to proactive. "
The Total Economic Impact™ Of ScienceLogicSL1 For Capgemini, Forrester 2022


View Report
"For a large enterprise, bringing in an intelligent system to reduce the time spent on level incident response from hours to minutes or seconds could save the organization millions of dollars."

Read Report
"57% cite lack of visibility into usage of transformational technologies"
"While complexity increases with the use of 10 or more infrastructure and application monitoring tools, 33% of companies are using more than 20, hindering agility and visibility."

Read Report
Too much IT data? Get context.