Accelerate your troubleshooting and remediation processes.
In a crisis, it takes time to locate best practice guidelines for problem management, look up credentials, log in to each device (often remotely), and run a series of diagnostic or remediation commands using multiple, possibly unfamiliar tools. And one person can only work on one issue at a time. These delays lead to long service outages, higher operational costs, and staff and customer frustration.
Enrich events and incidents with real-time diagnostic data.
Don't waste time trying to recreate issues, looking up credentials, manually collecting data. Spend more time triaging, diagnosing, and fixing them. Get started faster and accelerate incident resolution by automatically capturing critical diagnostic data from multiple sources at the time of the event.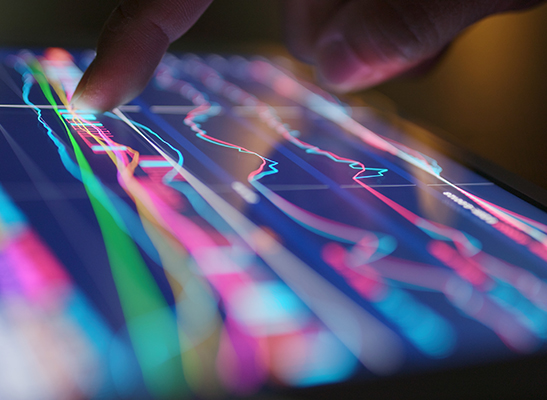 Run Diagnostics and Remediate Issues Faster
Execute diagnostic and remediation commands on remote devices from within SL1 without wasting time looking up credentials. Leverage SL1's library of best-practice workflow automations, or build your own automations to fix issues faster.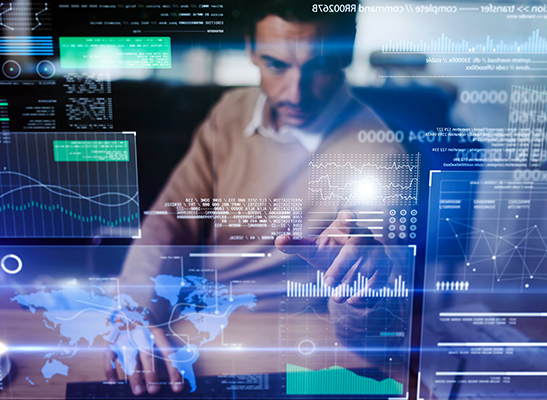 Optimize long-term problem management.
Eliminate repetitive issues by leveraging collected diagnostic data to forensically identify common problems, automate remediation, and repair actions.
From Human-Powered to Machine-Powered
Even if you are just starting your journey to AIOps, automated troubleshooting and remediation is a valuable step, helping your organization be more agile and efficient.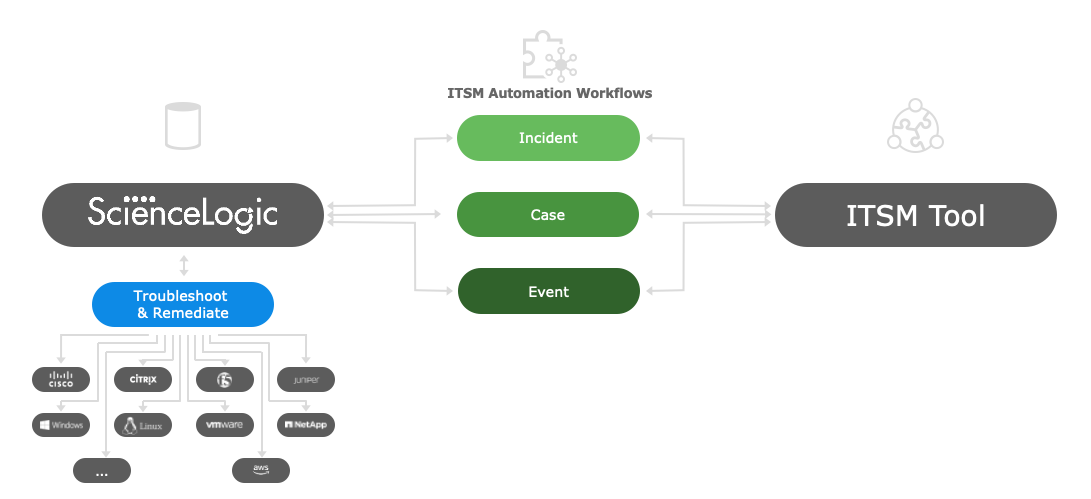 Success Stories

Hundreds of customers already trust Sciencelogic.

Here's why.
What Our Customers and Analyst are Saying
"Our operational goal is to move from reactive to proactive monitoring, and on to predictive monitoring. Previously we worked on various aspects in the siloed environment with various tools giving different inputs in terms of events and incidents, and we were not able to correlate. One of our objectives is to improve anomaly detection and help the troubleshooting team or resolver group speed up the RCA process by doing behavioral correlation or predictive analysis, integrate the dev tool with a lot of playbooks so that we can either do event enrichment, or we can simply do auto healing of that particular incident."
Nitin Sahane, Senior Director, Global Infrastructure, Capgemini

Read Blog
"Missed SLAs due to high MTTR are no longer an issue. ScienceLogic's tool consolidation approach and SL1's integration and automation capabilities have reduced IT Ops costs and MTTR."
Luc Horré, RCloud & Innovation Manager, Realdolmen

"We use [SL1] to populate the CMDB in ServiceNow, as well as for ticket creation and resolution with ServiceNow. Ticket enrichment and remediation automation reduce repetitive tasks and overall manual time spent on processes by the NOC. Overall, these automations and integrations reduce costs and increase our agility for serving customers and internal systems."
Matthew Carter, Systems Administrator, 1901 Group Experience the difference.