News Roundup, Sep 20, What's Happening in  AIOps,  ITOps, and IT Monitoring
On this day in 1962, the cartoon, "The Jetsons" debuted as the first color TV show for ABC. The series was set in 2062, and revolved around the Jetson family: George, Jane, Judy, Elroy, and Astro, the family dog. And if you really want to impress your Mr. Spacely (George's boss), catch up on the latest trends and read about the future of AIOps, ITOps, and IT Infrastructure Monitoring.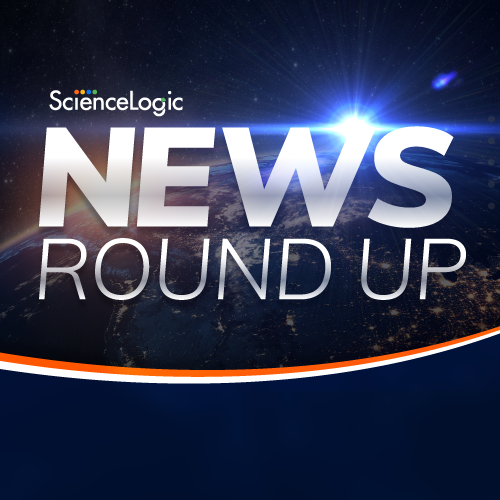 1.) Putting artificial intelligence and machine learning workloads into the cloud has its pros and cons.
This article by Computer Weekly examines using artificial intelligence and machine learning applications in the cloud.
Artificial intelligence (AI) and machine learning (ML) are some of the most hyped enterprise technologies and have caught the imagination of boards, with the promise of efficiencies and lower costs, and the public, with developments such as self-driving cars and autonomous quadcopter air taxis.
Some of the fastest-growing applications for AI and ML are around e-commerce and advertising, as firms look to analyze spending patterns, make recommendations, and use automation to target advertising. This takes advantage of the growing volume of business data that already resides in the cloud, cutting out the costs and complexity associated with moving data.
The cloud also lets organizations make use of advanced analytics and compute facilities, which are often not cost-effective to build in-house. This includes the use of dedicated, graphics processing units (GPUs) and extremely large storage volumes made possible by cloud storage.
Just as cloud service providers offer the building blocks of IT–compute, storage, and networking – they are also building up a range of artificial intelligence and machine learning models.
2.) Here's an AIOps solutions checklist to get the most out of your platform.
This article by Stackstate explains which characteristics of AIOps platforms add value and drive change for organizations.
When you're investing in automation solutions, tangible results need to follow quickly. With the current speed of change, IT teams require much faster time to value on automation investments.
According to the Gartner research report, "AIOps platforms analyze telemetry and event streams to transform data into meaningful patterns and enable proactive responses that reduce toil and overhead." Below are major areas of AIOps platforms you need to carefully consider before deciding on a solution:
An AIOps platform requires input data;
You need to define where you want to apply AIOps; and
Understand what you want to achieve and establish goals.
Your analytics and detection capabilities are dependent on well-defined goals. If you don't know what you want to achieve, it's hard to assess what analytics and detection capabilities you need.
Here are some analytical capabilities and techniques you can utilize to achieve your goals with an AIOps platform:
3.) Learn how intelligent software delivery can accelerate digital success.
This article by Intelligent CIO explains that as consumers begin to seek digital experiences, organizations will need to evolve their operations.
Researchers indicate that larger global companies expect to invest about US$1.78 trillion in Digital Transformation in 2022. The truth is, from government to industries, the demand for digital services is undeniably increasing in all markets, linked to changing user expectations. As consumers seek seamless digital experiences, more organizations need to evolve their operations to keep up with this new scenario.
As a result of this growing pressure, large global corporations are being challenged daily to fight against pauses and incidents in systems performance. For organizations to innovate, companies in the digital age must adopt modern and intelligent development practices and solutions that help mitigate threats, ensuring observability of application performance.
As IT complexity increases, the time demands on DevOps teams increase even more. Writing code is only part of the daily battle these professionals face. Improving development practices through AIOps, automation and observability can significantly relieve pressure on DevOps teams and help them keep pace with digital transformation. As organizations release software faster, it becomes essential to integrate intelligence with continuous, automatic insights across the entire digital services environment.
4.) Here are the top DevOps trends for accelerating infrastructure development.
This article by OnPassive delves into the new DevOps trends and techniques that will begin to emerge.
Since its beginnings in 2009, DevOps has reached a mature stage and symbolizes the shift in IT culture toward a more agile and system-centric approach. The ability to adapt to consumer requests, improve the effectiveness of goods, and accomplish goals more quickly is made possible by DevOps methods and tools more effectively. It is crucial to achieve objectives more quickly, such as quickening time to market and preserving system dependability.
Some of the top DevOps industry trends to keep your company viable in the current competitive landscape are the ones listed below:
Microservices;
DevSecOps;
Rise of service mesh;
Expanding DataOps;
GitOps for Automation;
IaC (Infrastructure as code);
IA (Infrastructure automation); and
CCA (Continuous configuration automation).
DevOps must occasionally update and incorporate innovative technologies to align with shifting market demands. The future of DevOps resides in self-service capabilities, creating hybrid architecture, edge prioritization, AI, and ML integration, and becoming cloud centric.
Just getting started with AIOps and want to learn more? Read the eBook, "Your Guide to Getting Started with AIOps"»