What Is Government Digital Transformation?
The U.S. federal government knows it has not kept pace with technology innovation. Recent legislation and a $1 billion modernization fund aim to bring the federal government up-to-date. What does government digital transformation mean, and what are federal IT leaders doing to modernize their agency's IT?
AIOps,
DevOps,
Federal,
ITOps,
SecOps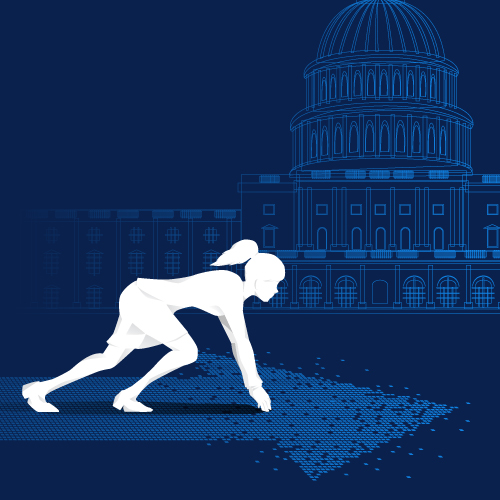 The Process of Government Digital Transformation
There is consensus within both the public and private sectors that the U.S. federal government's technological capabilities are aging and lag behind the private sector, and that broad-based government digital transformation is needed to improve the security, quality, and efficiency of IT operations across the board. In response, Congress passed the Modernizing Government Technology Act (MGT) of 2017 establishing a process, and funding, to achieve several goals consistent with government digital transformation, including:
Improve cybersecurity capabilities;
Improve the quality of public-facing services; and,
Improve capabilities associated with inter-agency collaboration.
What is the Technology Modernization Fund and how does it work?
While IT falls into the category of important updates that need to happen regularly, IT modernization can be especially hard to justify for government agencies. As part of the government's strategy to support these goals, a $1B Technology Modernization Fund (TMF) was allocated from which agencies can apply for loans to pay for modernization projects, using resulting cost-savings to repay the TMF. The TMF is ultimately meant to deliver government services at lower cost and greater efficiency, eliminate redundancies, and fix vulnerabilities to data breaches, among other cybersecurity issues, which have become an increasing concern. TMF money is already at work, and approximately $300M of the available $1B has been allocated to the first wave of government digital transformation projects.
What are some key challenges to government digital transformation?
Government agencies eager to effect IT modernization face a number of challenges in achieving their digital transformation goals, not the least of which is the sheer size and complexity of existing, legacy infrastructure and tooling. Federal IT infrastructures are typically huge and complex, as reflected in the total IT budget for civilian agencies, which is $58.4 billion for the 2022 federal fiscal year. Some agencies, such as the Department of Veterans Affairs, maintain IT enterprises that serve millions of constituent users and are among the largest in the world by any measure, consisting of hundreds of thousands of systems, devices, services, and applications. These are a mix of old and new technologies that already present a massive IT operations management challenge. These systems also generate an enormous amount of data that must be managed in order to achieve individual agency objectives. And each agency is strapped with dozens of redundant, legacy tools and cumbersome, manual processes for managing this vast IT estate.
What are the benefits of government digital transformation?
Effecting government digital transformation requires that these agencies juggle the competing priorities of delivering services and supporting mission goals, while also attempting to become more agile by making necessary upgrades. These could include retiring traditional datacenters and transitioning to private cloud, public cloud, hybrid cloud, and SaaS environments. With each new initiative engaged, complexity grows exponentially as new systems and tools are adopted and need to be integrated and maintained, putting greater pressure on IT operations monitoring and management teams.
What are government digital transformation trends & best practices?
To successfully meet these challenges and become truly agile, many federal agencies are modeling their government digital transformation strategy on an approach that has been adopted in the private sector, and shift from manual IT operations to a model that is based on AI/machine learning and automation. Specifically, they are considering artificial intelligence for IT operations—known as AIOps—to support their immediate transformation goals, and accommodate the adoption of future technologies in keeping with maintaining modern technology and tooling over the long term.
As in the private sector, government digital transformation can benefit greatly from an AIOps platform that provides foundational, end-to-end, and full-stack visibility of the health, availability, and risk of mission-critical IT and constituent services; while also collecting and managing the requisite data for augmenting and accelerating IT operations personnel with analytics-driven insights and automation. AIOps has proven to be up to the task, delivering three foundational capabilities required for government digital transformation, including:
Establishing a real-time operational data lake by merging multiple data types and sources together, across typical silo domains
Applying AI/machine learning to that data to produce actionable insights into the operational health, availability, and risk of their infrastructure, applications, and mission-critical services;
Automating the data flows and workflows between ITOps, DevOps, and SecOps teams, empowering them to more rapidly make changes and deliver new services to users, partners, and constituents, while minimizing the risk of human error.
With AIOps as a path to government digital transformation, IT leaders at the agency level also have a means of balancing competing priorities. Federal CIO Clare Martoran, who chairs the TMF board that makes decisions on modernization loan disbursements, said that while "cybersecurity is our immediate priority in Federal IT," she also advocates for government digital transformation that improves access to citizen services on par with what people expect from the private sector, and that will bring government's use of technology in-line with twenty-first Century expectations.
Those goals aren't always complementary. With a limited pool of TMF money available, every dollar spent on cybersecurity is a dollar that can't be invested in collaborative services, or state-of-the-art applications, for example. But with AIOps, those systems can be better integrated, resulting in more efficient overall operations and delivering a faster ROI. That puts TMF funds back into circulation more quickly, making them available for new digital modernization projects to more agencies.
Measuring progress with government digital transformation efforts
A year into the Modernizing Government Technology Act, there seems to be optimism within the community of federal IT leaders leading the charge. According to a recent survey by federal technology news site MeriTalk, IT leaders within the federal government have a positive view of the potential impact of the Technology Modernization Fund to support their efforts with regard to government digital transformation.
77% say the TMF is a "game-changer" for government digital transformation;
72% say TMF gives them a "path forward" to government digital transformation that would not have otherwise existed; and,
96% say that they are confident that TMF will allow them to reach their agency's goals for government digital transformation.
Additionally, while the stated goals of TMF and government digital transformation put a priority on improving cybersecurity, federal IT leaders told MeriTalk that 2/3 of the available funds should be allocated for the broader goals of modernizing high priority systems, public-facing services, and cross-agency collaborative capabilities. The MeriTalk survey also found that 78% of federal IT leaders are optimistic about the future of government digital transformation, 2/3 believe the TMF model is sustainable for the long term, and 75% said they expect to see the benefits of government digital transformation come to fruition by 2023.
Learn more about government digital transformation, modernization, challenges, priorities, and progress>