News Roundup, Oct 7, What's Happening in  AIOps,  ITOps, and IT Monitoring
On this day in 1959, the far side of the moon became visible as a grainy image for the first time, courtesy of the USSR's Luna 3 space probe. Over the next five decades, lunar image quality vastly improved thanks to NASA's Lunar Reconnaissance Orbiter (LRO). Read on to learn how to vastly improve your organization's visibility with help from the latest trends in IT infrastructure monitoring, AIOps, and ITOps.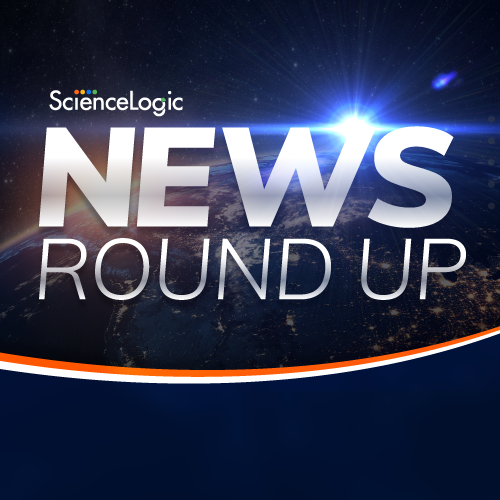 1.)  Learn more about what the growth of AIOps solutions means for the future of enterprises.
This article by Venture Beat dives into what the growth of AIOps solutions means for enterprises.
Digital transformation is moving at breakneck speed, and the verdict is that it will only move faster. More organizations will migrate to the cloud, adopt edge computing, and leverage artificial intelligence (AI) for business processes. Fueling this fast, wild ride is data, and therefore for many enterprises, data — in its various forms — is one of its most valuable assets. As businesses now have more data than ever before, managing and leveraging it for efficiency has become a top concern.
Customers are no longer satisfied with immobile traditional data centers and are now migrating to high-powered, on-demand and multi-cloud ones. By 2030, the rise in data volumes and its resulting increase in cloud adoption will have contributed to a projected $644.96 billion global AIOps market size. Enterprises that expect to meet the speed and scale requirements of growing customer expectations must resort to AIOps or run the risk of poor data management and decrease in business performance.
2.) Here's why AIOps is critical for the future of business success.
This article by OnPassive explains why AIOps is crucial for the future of business.
Traditional IT strategies may no longer be able to address the problems brought on by the digital transformation due to new technologies and solutions like a hybrid or multi-cloud architecture increasing complexity. Comprehensive AIOps technologies combine four essential stages of data processing to accomplish these AIOps benefits:
Step 1: Collection
Step 2: Aggregation
Step 3: Analysis
Step 4: Execution
These advantages go beyond greater automation and lessened complexity. The following are a few ways AIOps isbeneficial for the future of business:
Constant insights into IT operations;
Intelligent automation;
Optimization of capacity planning;
Improved cooperation; and
3.) Data-centric AIOps is the next frontier in AI with real-time observability pipelines.
This article by Forbes explains why data-centric AIOps is the next frontier of AI and observability.
Data-centric AI is the new frontier in AI, where the models themselves now remain stationary while tools, techniques and engineering practices improve data quality. AIOps needs to process all data types to improve data quality and derive unique insights, and this can only be done with real-time observability pipelines. Data-centric AIOps can solve these challenges:
By using the capabilities above, data-centric AIOps enables the operationalizing diverse AIOps use cases and provides analytics and insights for several operational teams, including the following:
BusOps;
ITOps;
FinOps;
DevOps/DevSecOps/GitOps;
CloudOps; and
ServiceOps.
Data-centric AIOps is an innovative approach to AIOps. Businesses should also evaluate how they can automate their data streams, utilize no-code/low-code  pipelines and connect and perform in-place analytics across disparate data sources, no matter where they reside.
4.) Learn more about how scaling with AIOps is driving next-gen site reliability engineering (SRE).
This article by DevOps explores scaling predictive analytics with AIOps to drive next-gen SRE.
As more enterprises digitize their operations and move to greater automation, their IT operations must leverage all data assets skillfully to improve reliability and reduce human toil. AIOps is an essential tool for the SRE community in the battle to reduce operator stress, configure IT systems to be more stable and run efficiently with less human intervention. AIOps employs artificial intelligence (AI) and machine learning (ML) for observability, context, normal behavior analysis and automated health diagnostics.
AIOps is a game-changer for the critical function of site reliability engineering. Powered by a potent blend of advanced analytics on robust data coming from systems across the enterprise, AIOps delivers unprecedented visibility and control for SRE teams in their mission to reduce toil and ensure the reliability and resiliency of enterprise systems.
5.) North Carolina's Tony Grimes inks NIL deal with ScienceLogic.
This article by NIL Deal Now announces North Carolina's star defensive back, Tony Grimes, signs an NIL deal with ScienceLogic.
North Carolina star defensive back Tony Grimes officially signed an NIL deal. On Monday, Grimes announced that he inked a deal with ScienceLogic, a company that specializes in artificial intelligence for IT operations, or AIOps. "I'm thrilled to share I've partnered with #AIOps industry leader, @ScienceLogic! Our partnership uncovers the alignment between #IT & sports. Check out my interview with ScienceLogic's CEO, @dave_f_link! #NIL," Grimes wrote in a Twitter post.
When Grimes, No. 3 cornerback and No. 19 overall prospect, made the announcement, he also tweeted out a clip from an interview with ScienceLogic CEO Dave Link." The spirit of your tenacity and determination, where do you think that comes from?" Link asked. "Is that just a natural gift or parenting or competitiveness? Grimes' response was growing up with his mother and friends made him who he is today.
Just getting started with AIOps and want to learn more? Read the eBook, "Your Guide to Getting Started with AIOps"»