Behavioral Correlation: Delivering on the Promise of AIOps
The complexity of today's modern technology stack is forcing organizations to adopt a modern & intelligent approach to root cause analysis & incident resolution. Find out more about this approach.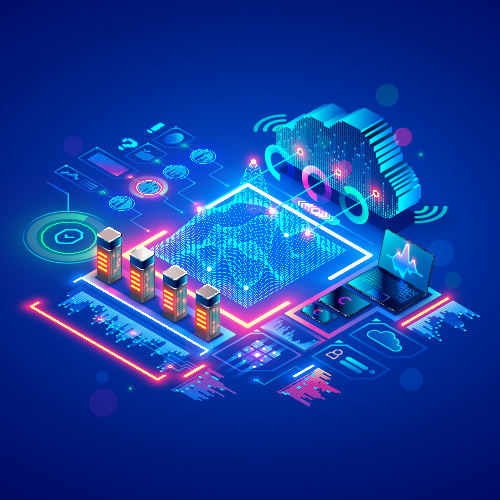 Today's modern technology stack is complex, forcing high-performing organizations (and those that aspire to be) to adopt a more intelligent approach to IT operations. That approach includes the ability to quickly, accurately, and automatically conduct root cause analysis and incident resolution. Performing these essential tasks has proven difficult for traditional IT monitoring and management platforms due to the "Three V Problem" of dealing with the volume, velocity, and variety of data coursing through the veins of the enterprise.
AIOps & the Three Vs
Legacy ITOps platforms simply can't handle the Three V Problem, especially when it is exacerbated by the growth, adoption, and changeability of technologies like mobile devices, cloud, dev ops, virtual machines, software-defined everything, and more. The good news is, organizations don't have to make do with traditional legacy ITOps platforms anymore.
AIOps solves the Three V Problem by minimizing human interaction and human analytics throughout the entire IT process. Ultimately, AIOps is about getting to a more automated state of operations, one that drives better business outcomes. In the latest ScienceLogic webinar, "Behavioral Correlation Delivers on the Promise of AIOps," our own Leslie Minnix-Wolfe, Vice President of Product Marketing, and Russ Elsner, Senior Director of Product Management, discuss these challenges and explain how AIOps enables the transformational power of behavioral correlation.
What's involved in helping organizations transition IT operations to this new state, and to deliver better business outcomes? The answer comes down to a single platform with three primary components—data, analytics, and automation—that provides the foundation to fuse data from across many different environments and data sources and use that data to power analytics. AIOps uses complete, contextual, and accurate data as the source of insights from which you can derive relationships, learn behavior, detect patterns, correlate events, and sift out irrelevant anomalies.
From there, an AIOps platform can quickly and accurately diagnose root causes and recommend curative action, often without requiring human intervention. And because of its powerful algorithms and machine learning, AIOps can leverage those analytics and insights to power automation consistently and reliably at scale.
It's important to note that AIOps is not legacy ITOps with an incremental boost in speed and scale thanks to the addition of artificial intelligence (AI) and machine learning (ML). AIOps is a quantum leap forward from legacy ITOps, and that advancement is best illustrated by how it handles behavioral correlation, and how that essential function becomes the key to unlocking the full potential of AIOps.
Leslie and Russ talk about the key differences between simple event correlation and the ability to use the collection of complete, contextual data to map dependencies between configuration items. This not only identifies what needs to be fixed, but why something went wrong in the first place, tracing the problem back to its core—the essence of root- cause analysis. Over the course of that conversation,
Leslie and Russ answer questions like:
What is event correlation?
What is behavioral correlation?
Why are the differences important?
How do AI and ML drive behavioral correlation? And,
Why is understanding events within the context of service model topology important?
Moving Beyond Human Reach & Traditional ITOps
Ironically, as IT ecosystems have become more and more sophisticated, services and applications have become more and more reliable. Catastrophic failures are rare, and so the performance gains and reliability improvements that you'd expect from AIOps aren't likely to be as dramatic—making identification of the root cause a more difficult task. Also, since service resiliency is table stakes today, with redundancy, backup, and auto-scale built into systems and infrastructure, "failure" is more likely to manifest as a brownout than a blackout.
That makes response prioritization a bigger challenge. If you don't know what the underlying cause is, and if service remains available (if slow or erratic), how do you conduct triage—especially if the problem goes away? AIOps excels at mapping out network topology, capturing and connecting the details of circumstances that surround events, and understanding how those details relate to the event. This happens at a speed and scale that is beyond the reach of humans and a traditional ITOps, dashboard approach.
Ultimately, Russ says that the goal of AIOps is not to just correlate events, but to correlate many different behaviors within the context of a particular service. That means the future of IT operations will be service-oriented.
What does that mean for your organization? That's part of the conversation. Leslie and Russ talk about specific trouble scenarios that are common for the modern enterprise and how AIOps can not only solve them but serve as a platform for automating those solutions and driving innovation that dramatically improves IT operations and performance.
View the entire "Behavioral Correlation Delivers on the Promise of AIOps" webinar. When you're done, if the promise of AIOps sounds like something that would benefit your enterprise, one of our experts would be more than happy to answer your questions and help you see how AIOps can transform your organization into a high performer.