Blog, Customer Stories
September 23, 2021
How to Achieve 80% Automation for Ticketing and Routing
Customer expectations and competitive responses to trends evolve faster than the technology your enterprise relies on. That means your ability to adapt faster than the competition and satisfy customer demands is your edge in a competitive marketplace.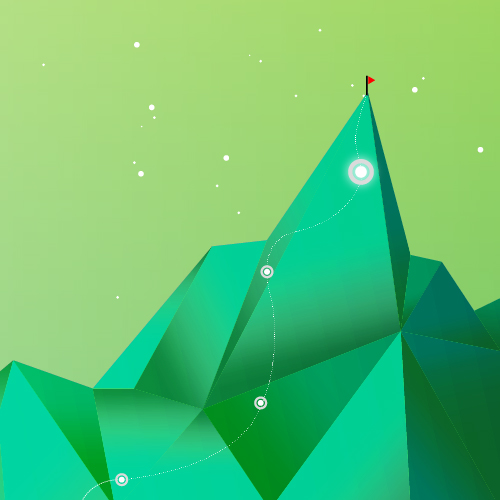 Leading IT teams are investing in IT process and workflow automations that make it possible for IT operations to relieve staff the drudgery of day-to-day manual activities, resolve incidents faster, and achieve the resilience necessary to respond to changes in the market and seize new business opportunities.
Getting there means investing in a new breed of technology that is engineered for today's complex infrastructures. The experts all agree that artificial intelligence for IT operations, known as AIOps, is the platform for making that happen. And the market affirms that assertion. According to Gartner, although only 3% of enterprises have adopted AIOps to date, 30% will turn to AIOps to drive business decisions within the next three years.
In the fourth and final ScienceLogic AIOps Series webinar, "How to Achieve 80% Automation for Ticketing and Routing," Ken Vanderweel, ScienceLogic Product Marketing Director, talks with Doug James, Head of the Transformation Office at NetDesign, to learn how the Danish MSP implemented a successful strategy for AIOps adoption, enabled continuous improvement to drive better business and customer outcomes, and leveraged SL1 workflow automation and the SL1 automated ticketing system to diagnose and resolve incidents faster.
The Customer
Following a review of their options, NetDesign recognized that SL1 could enable its vision for IT operations efficiency. One of the leading managed service providers in Denmark, NetDesign not only serves Danish organizations, but customers across the globe. With roughly 325 employees, NetDesign serves its customers by designing, delivering, and managing a wide range of end-to-end technology products, solutions, and services in what it describes as a "four-by-four" service model:
Customer experience;
Collaboration;
Digital infrastructure and operations; and,
In addition to NetDesign's build-to-order managed services, the company also offers advisory and consultancy services, and 24×7 operations and support.
The Vision
Every AIOps journey starts with a vision of what's possible through more efficient and reliable IT operations, and Doug James described NetDesign's vision succinctly.
"Our strategy over the next three to five years is to become more efficient through automation so we can give our customers a much better quality of service, and the very best price," he said. "Automation will also help us to onboard new customers and empower our teams. This, in turn, will increase our bottom line."
With automation as the goal and a reasonable timeframe to achieve it, NetDesign saw the benefit as not only improving the quality of best-in-class services and experience for their customers, but by taking advantage of SL1's powerful service monitoring and ML-driven automation capabilities, go beyond the technology and differentiate by becoming a trusted advisor to their customers.
Phase One: Crawl
Doug said when NetDesign started their journey, they engaged ScienceLogic as more than a technology vendor, but as consultants, guiding them along the path to AIOps. Starting with a series of ScienceLogic Clarity Workshops, NetDesign identified a number of obstacles that needed to be overcome.
"We'd been struggling with some bad data. It wasn't consistent and it wasn't structured in a way that we could use to help benefit our customers," Doug said. "So, our AIOps journey started at level zero."
Using the Clarity Workshops to identify and map out every element they wanted to improve, NetDesign put a "crawl, walk, run" plan in place to get there. That plan focused on three areas:
Executive sponsorship to ensure organizational alignment from a team dedicated and empowered to make decisions and lead the process along the path;
CMDB and data synchronization to establish a foundation of clean, trusted data from every element of the enterprise, formatted in a single operational data lake; and
Event enrichment that leverages clean, trusted data to add value to their process and also to support greater visibility for their customers.
Early results were encouraging. In the first year of adoption and progress (2019), NetDesign reduced many manual tasks by as much as 70%, which resulted in operational efficiencies and also new business that improved revenue by 18% from the previous year.
Phase Two: Walk
With a solid foundation established and by using early successes to build momentum, NetDesign wanted to focus efforts on enabling more automation for things like incident response, ticket enrichment with rich troubleshooting data, and operational workflows that support deeper troubleshooting. Integration with popular tools like ServiceNow and Backbox resulted in smoother network operations and enabled them to take an agile approach to IT management by giving IT operations a clear, contextual view of data traffic. That meant an overall better quality of service because they were able to identify looming needs before they became incidents.
"We're using SL1 to work smarter for us," Doug said.
With better data driving a better level of service, NetDesign calculated that allowing customers to see the status of the systems and services they were paying for would help them evolve from service provider to trusted advisor. The transparency approach NetDesign wanted was put to the test with an old customer they wanted to woo back into the fold.
Transparency Builds Trust
Aarhus Kommune is the civic district around Aarhus, the second-largest city in Denmark. NetDesign earned back the IT services management account for Aarhus Kommune by enabling rapid transformation in the way they serve the customer, and also by using SL1 to design read-only dashboards for them. Even though IT services management is NetDesign's responsibility, they gave Aarhus Kommune access to the data so they could see the capacity performance of their devices, enabling a closer dialogue with the customer.
"We made a dashboard specifically for the customer, where we've been helping them focus on the trends and the performance of their internet, their wireless, and their VPN traffic," Doug said. "Then we gave the customer a complete list of every single device we help operate, enabling them to have an easy overview of what's working, and what is experiencing problems."
NetDesign's custom dashboards show value to their customers, giving them a level of transparency into the real-time status of their systems and instilling trust between vendor and customer, rather than taking the vendor's word for it.
"Working with NetDesign as a trusted advisor has helped improve our visibility and overall performance via SL1 dashboards," said Rune Vilsgaard, network operations manager for Aarhus Kommune. "I'm really happy with our teamwork and look forward to building further business services that can ensure we take proactive action."
Phase Three: Run
Now NetDesign is in the run phase of their AIOps journey, leveraging SL1 to transform data directly into relevant operational information and more IT process automation aligned with affected devices. Among the results NetDesign has achieved are:
56% incident noise reduction;
80% automation of ticket creation and routing;
11% faster average incident resolution time (MTTR);
31% reduction in average incident cost; and
70% reduction in service desk work.
Doug credits those improvements with supporting an 11% year-on-year growth from 2019 to 2020, despite the economic effects of the pandemic. What's next?
"2021 has been full speed ahead," Doug said. "We've achieved good results and now we have to focus on improvement. We don't like to stand still; we want to continue to get better. But it's all about empowering your teams to deliver more to your customers for less."
With SL1 as their AIOps platform and ScienceLogic as a partner, NetDesign is well ahead of the trend on the journey to AIOps.
For more details of how NetDesign is using SL1 to transform its business, improve IT operations, and deliver a better overall quality of service and experience for their customers, check out the full webinar, "How to Achieve 80% Automation for Ticketing and Routing." And for more information about how ScienceLogic can help you along your journey, don't hesitate to get in touch.