Overview
ServiceNow is a cloud-based IT service management (ITSM) platform that delivers digital workflows to unlock employee productivity. ServiceNow enables employees to work the way they want to, not how software dictates they must. And customers can get what they need when they need it.
Get more out of your ServiceNow investment with the ScienceLogic SL1 platform.
Use Cases
With ScienceLogic you can automate ITSM data flows and workflows between your ServiceNow and SL1 platforms, saving significant time and reducing risks of manual effort.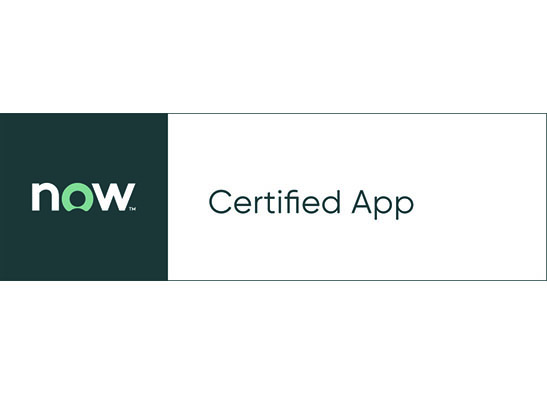 Our Partnership
ServiceNow's certification signifies that ScienceLogic has successfully completed a set of defined tests focused on integration interoperability, security, and performance. Certification ensures best practices are used in the design and implementation of ScienceLogic's integration with ServiceNow. ScienceLogic has been validated as a certified Service Graph Connector.  
ScienceLogic is certified to work with the following releases:

Quebec

Rome

San Diego
Work Smarter with Automated IT Workflows.
The ScienceLogic + ServiceNow certified integration shifts IT operations from human-assisted to automated operations. ScienceLogic SL1 enables intelligent, bi-directional communications between SL1 and ServiceNow to ensure real-time CMDB accuracy and promote fully automated IT operational workflows for incident management, case management, change management, service impact management, and service catalog request management.
What customers are saying about ScienceLogic + ServiceNow.
"We use [SL1] to populate a CMDB in ServiceNow, as well as ticket creation and resolution with ServiceNow. Ticket enrichment and remediation automation reduce repetitive tasks and overall reduce manual time spent on processes by the NOC. Overall, these automations and integrations provide reduced cost and increased agility for serving the customer and internal systems."
Matthew Carter, 1901 Group "We have replaced our legacy / homegrown system with ScienceLogic to enable our on-prem, private cloud and multi-cloud deployments (sometimes using all three) the ability to ensure health and availability."
John "Frotz" Fa'atuai, Cisco Systems "We are able to have a single pane of glass using ServiceNow. All monitoring events and CMDB population is managed by ServiceNow. SiLo is a great monitoring system that integrates well with ServiceNow using its integration server, which provides workflow and rules that work with our systems."
Ron Naef, CDW "ScienceLogic SL1 helped in quick setup and integration with ServiceNow. Multiple run-book actions helped us create multiple alerts with different types of alerting sources. It offers an easy way to suppress low-level alerts or events. It helps us to monitor multiple services in infra like AD, DNS, and hyper-v, etc."
Pavan Kumar, Larsen & Toubro Infotech "Sciencelogic has powerful integration API where it has integration with ServiceNow, App dynamics and a couple of other legacy tools."
Kshitij Sheth, TCS

Experience the difference.