News Roundup September 24, 2021
On this day in 1979, CompuServe (CIS) offered one of the first dial-up online services to the masses. It was the dominant internet service provider through the 1990s. By 1981, it had 10,000 subscribers. Within a decade, that number was in the millions. Speaking of how technology makes life easier, here's the latest news in AIOps, ITOps, and IT infrastructure monitoring.
AIOps,
IT Infrastructure Auto-discovery,
Monitoring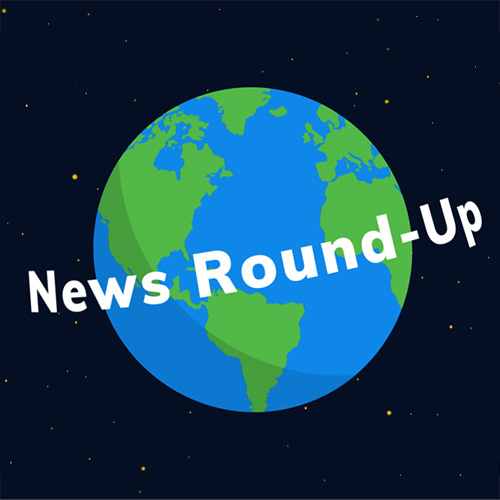 1. The cloud can create new challenges for IT environments. Here's how to fix that.
According to this report from Accenture.com,  managing a cloud environment is complex: it's a much more fluid and dynamic environment and places tremendous pressure on enterprise networks from both a bandwidth and security point of view. It also requires a whole new set of capabilities to manage cloud consumption.
IT procurement teams, which are accustomed to buying cycles of three to five years, may struggle to keep pace with developments in the cloud market, where new platform services are launched on an almost-weekly basis. Without changing the way enterprises operate, they may be unable to leverage the new, innovation-centric cloud services that can fuel disruptive change. IT organizations must evolve how they manage and support their business in a cloud-based landscape.
To address these challenges, IT organizations need to rethink their operations. They need to "run different"— shifting from traditional operations to an agile and cloud-based operating model that supports multi-speed delivery across legacy IT and multi-cloud landscapes. A view is that the new age of the cloud demands a new approach to cloud management and optimization. If companies want to maximize the innovation potential of the cloud, they must rethink how they support and run their cloud estates. As they seek to outmaneuver uncertainty from now on, it's an urgent imperative for them to do so.
When running in the cloud, companies should change the way they procure, manage, and optimize their cloud services. It is believed that they should organize their management thinking across five key areas.
Cloud managed services
Cloud optimization services
Cloud consumption services
Cloud security management
Cloud management platform
2. AIOps is the future of IT.
According to this article is NewsReports.com, AIOps is in charge of IT digital transformation.
But back in the day, an ITOps engineer would monitor performance and availability issues using dashboards from dozens of different tools. The daily pattern was always reactive: Just as they were finishing up fixing their last issue, an onslaught of events would make their way to them across a bunch of unrelated dashboards.
Enter DevOps. In DevOps, if you're the coder you also own fixing the code when it breaks—as the saying goes "you build it, you run it." No more tossing it over to the Ops team to worry about fixing problems once the code is in production.
As DevOps took off, cloud migrations accelerated, open-source tools proliferated, and microservices took hold. The explosion of new tools, applications, and systems to support DevOps led to additional complexity and, frankly, the inability to streamline the process in the way that was originally intended.
Enter predictive AIOps—tech that catches issues in real time without being told what to look for in advance. Manual processes can be automated and the disparate data laying around in systems across the globe can be pulled into a single data model to aid with problem determination and predictive analytics.
With predictive AIOps to keep digital products and services running 24/7/376, the ITOps team can focus on steering across-the-board digital transformation.
3. There are many advantages of log monitoring and analysis in the age of cloud computing.
Cloud-based services for log management provide a nimble way for managing computing and the allocation of resources. BigDataAnalyticsNews.com explains the advantages of cloud-computing and how it can solve a bevy of problems.
The role of log management and analysis in any digital business is hard to overestimate. With their help, you get actionable insights on user behavior, system health, reasons for errors you may run into from time to time, etc.
Since the number of logs can quickly increase, you may have multiple server instances accepting incoming traffic. Hence, it is crucial to introduce some centralized but, at the same time, easily scalable environment to collect and view your application logs. Luckily in the age of cloud computing, there is a solution to this dilemma.
Cloud-based services for log management offer a more agile way of controlling computing and resource allocation. Giving a preference to a cloud-based log-analyzer over on-premises tools will help you make logs easily shareable, memory dedicated for them easily expandable, and the viewing process more user-friendly.
Here are some of the advantages of the cloud for managing logs in more detail:
Reduced load and system performance improvements
Cost optimization
Increased scalability
Just getting started with AIOps and want to learn more? Read the eBook "Your Guide to Getting Started with AIOps»