News Roundup, Jan 6, What's Happening in  AIOps, Observability, and ITOps
On this day in 1838, Samuel Morse and Alfred Vail first demonstrated their telegraph machine in New Jersey. The telegraph would eventually revolutionize long-distance communication, reaching the height of its popularity in the 1920s and 1930s. Speaking of disrupting technologies, here's the latest trends in AIOps, observability and ITOps to digitally transform and automate your organization.
AIOps,
ITOps,
Observability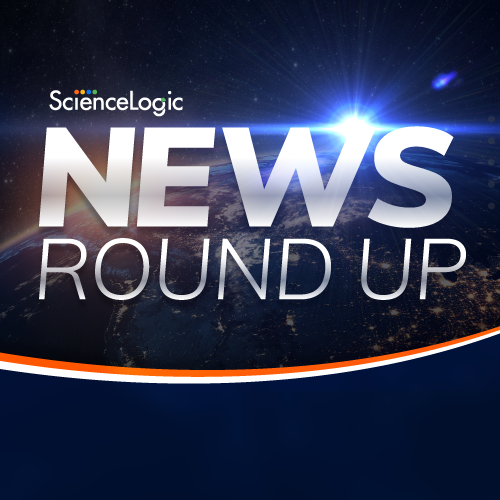 1.) Find out about the huge market growth of AIOps for enterprises.
This article by Digital Journal explains the growth of the AIOps market from the new normal.
AIOps combines big data and machine learning to automate IT operational processes, including event correlation, anomaly detection and causality determination. Factors such as the volume of data and alerts to be assessed and faster and more accurate root cause analysis are driving the AIOps market growth.
Furthermore, growth in awareness about the possibilities of AIOps in the corporate and enterprise world, increase in cloud adoption, and increase in data volumes are estimated to create lucrative opportunities for AIOps market growth. With AIOps, companies can benefit from faster root and more accurate root cause analysis for many internal and supply chain complications, which is difficult with manual processes traditionally used in enterprise and business environments. The report provides insights on the following pointers:
Market Penetration
Product Development/Innovation
Competitive Assessment
Market Development
Market Diversification
2.) Here's what the convergence of observability and security means for developers.
This article by Devops.com explains what the convergence of security and observability mean for developers.
Security and observability have recently begun to overlap, driven by the growing need for organizations to better understand the activity inside their environments. Many forward-thinking organizations are operationalizing the massive amounts of log and event data currently being generated to understand and assess issues in their infrastructure and apps and using these actionable insights to optimize workload, app resource availability, security, and uptime.
Currently, it's common for developers to have two agents as part of their tech stack. One agent for observability, which is collecting data such as logs and events to get relevant insights into the health and performance of their application in real-time. The other agent is for security to collect data in their DevTest, integration and production environments. Using the approach of having both security and non-security data in one place will significantly speed up the process of getting these valuable insights into the developer's hands.
Adopting a converged security and observability approach is the most mature step that organizations can take to help developers deliver the best outcomes and best experiences for their customers and users. As more organizations rely on the cloud and the speed of business rapidly increases, developers must transform their view of the health, performance and security of applications and infrastructure.
3.) Learn how observability can help enterprises address emerging business challenges and opportunities.
This article by India Technology News summarizes how observability is critical for enterprises looking to drive their business operations.
Modern applications based on microservices often run-in distributed environments across hundreds of servers, VMs, containers, serverless functions. Operational and development teams need massive amounts of data to process and help to identify the root cause, before they impact the customer experience and revenue.
Observability plays a very critical role and acts as a key driver in solving these issues. Like understanding the top challenges faced by DevOps SRE teams, analyzing the three pillars of observability, logs, metrics, and traces to provide more operational insights.
In addition, using machine-learning-driven insights for faster root cause analysis enables developers to continuously optimize end to end application performance, connecting operational and business KPIs to deliver paths to customer experiences, and leveraging the benefits of open observability solutions like open telemetry to instrument the application without increasing the operational costs.
4.) Find out how proactive fault management bolsters grid resilience for organizations.
This article by Energy Magazine presents a proactive approach to managing faults on the grid.
Distribution Network Operators (DNOs) take their responsibility to deliver a safe, secure, and reliable supply of electricity to customers seriously. They are working to identify smart, automated technologies which can increase network reliability and reduce the amount of time customers spend off supply. There is a lot of work to be done to ready the electricity network to supply three times the current demand and support a net zero future.
To make networks more resilient, DNOs are investing in monitoring the hundreds of thousands of low voltage substations and underground feeders that supply their customers. As part of a trial called Synchronous Analysis and Protection System (SYNAPS), Fundamentals has collaborated with Scottish and Southern Electricity Networks (SSEN) and UK Power Networks to introduce automated procedures that use Machine Learning and Artificial Intelligence (AI) to analyze waveforms of network disturbances on LV feeders, to predict faults before they cause protection device or fuse operations.
The detection and location of potential faults at an early stage, will facilitate proactive planned maintenance, rather than expensive reactive emergency action and bolster the resilience of networks.
Just getting started with AIOps and want to learn more? Read the eBook, "Your Guide to Getting Started with AIOps"»