Automating Root Cause Analysis with AIOps
AIOps,
Automation,
Observability,
Zebrium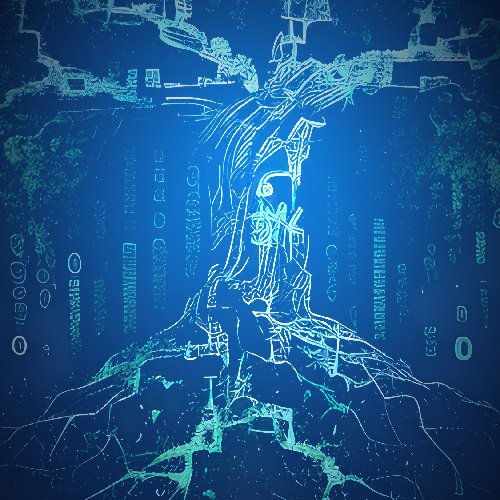 A lot is expected of automation in IT environments in the next few years. By 2024 Gartner predicts IT automation will drive a 20% reduction in unplanned downtime and lower operational costs by 30%. At the same time, the efficiencies generated by IT automation and analytics will allow organizations to refocus 30% of their IT operations management resources from support to "continuous engineering."
Those are significant improvements, yet business leaders still struggle with how to invest in and deploy the right technologies to gain these efficiencies and insights. Gartner and other industry experts recognize AIOps as a key platform to deliver on automation's potential. And in the latest ScienceLogic webinar, "Extend AIOps with Automated Root Cause Analysis," our own Ann Swenson, Senior Solutions Marketing Manager, and Leslie Minnix-Wolfe, VP Product Marketing, discuss how, using ScienceLogic's SL1 AIOps platform with Zebrium, IT operations teams can reduce reliance on humans by automating the manual steps required to detect problems, uncover their root cause, and either recommend or trigger actions to optimize or fix problems.
Cloud Investments Increase Complexity
Since early 2020 a lot of organizations have invested more in IT, and specifically the cloud, moving applications out of the data center to deliver better digital experiences for customers and employees. Coupled with the shift required to support a highly distributed, hybrid workforce, that experience has become critical to ensuring that the business runs smoothly and that customers are getting the experience they expect. That has increased the burden on IT operations teams to do more with the resources available to them.
Automation is the obvious solution to meeting this challenge. Empowering IT professionals with tools that can detect problems, uncover the root cause, and deliver the insights necessary to remediate issues means both the IT professional and the IT infrastructures in their care are operating at maximal efficiency. That is important not only for meeting the challenges in monitoring and maintaining IT estates that are already more complex and moving faster than humans alone can handle, but for tackling the huge increase in the number of applications being developed and delivered by IT organizations.
A Quadrupling of Application Deployments
Over the last five years IDC says the number of applications in use by the typical enterprise has doubled, and that they expect it will quadruple over the next five years. And because large enterprises run these applications adjacent to their legacy apps as well as maintain a large set of tools for monitoring the performance of these applications, it is important that IT automation enablement doesn't compound the problems inherent with growing complexity. The application performance management (APM) and observability capabilities needed must not be redundant, require developer intervention, or impede the extraction of vital insights.
ScienceLogic's SL1 AIOps platform solves this problem by giving users visibility into application and infrastructure performance within a service context without tasking IT operations teams to mine hundreds or thousands of logs for such information. That reduces the resources and costs needed to generate the insights required to automate the processes behind maintaining high-quality business service, application, and infrastructure performance.
Automation and AIOps Gaining Momentum
SL1's capabilities were further enhanced late last year when ScienceLogic acquired Zebrium to bolster its root-cause analysis capabilities by ingesting logs and applying machine learning to observe and identify log event patterns and anomalies. That allows SL1 to transcend the typical "show me more data" approach and instead "tell me what's wrong," saving IT operations teams time while increasing the accuracy of outcomes. By automatically analyzing relevant logs to determine an incident's root cause, IT operations teams can avoid tedious log collection and analysis. This not only improves day-to-day efficiency, but when incidents result in outages, performance degradation, and other serious performance issues, SL1 automations can deliver vital insights quickly, with minimal human intervention.
IT operations automation for processes like root cause analysis is a strategic imperative for today's enterprises. Gartner says that 85% of infrastructure and operations (I&O) leaders who today lack full automation capabilities expect to make the investments necessary to adopt more automation over the next two to three years. If you are among those considering such an investment, or that want to improve existing capabilities, why not tune in to our "Extend AIOps with Automated Root Cause Analysis" webinar on January 19 to learn more?