Unified Monitoring for Microsoft Business Applications
Make sure that your critical business applications and services are driving revenue, delighting users, and running smoothly. Improve your SLAs by resolving application issues before they impact your users.
The ScienceLogic platform uses a wide variety of techniques, such as SNMP, WMI, PowerShell, REST API, Azure APIs, and more, to interface with Microsoft technologies such as Office 365, SQL, Hyper-V, and Azure, as well as other modern technologies both inside and outside of the data center.
Monitor Your Microsoft Business Applications Right Out-Of-The-Box
Insights into Microsoft Business Applications
Gain insights into your email, communications, databases and other critical business applications. Get deep visibility into the health, performance, and configuration of your Microsoft applications such as Exchange, Office 365, Lync/Skype for Business, SQL Server, SharePoint, and more. Quickly troubleshoot, navigate to, and resolve sources of service degradation.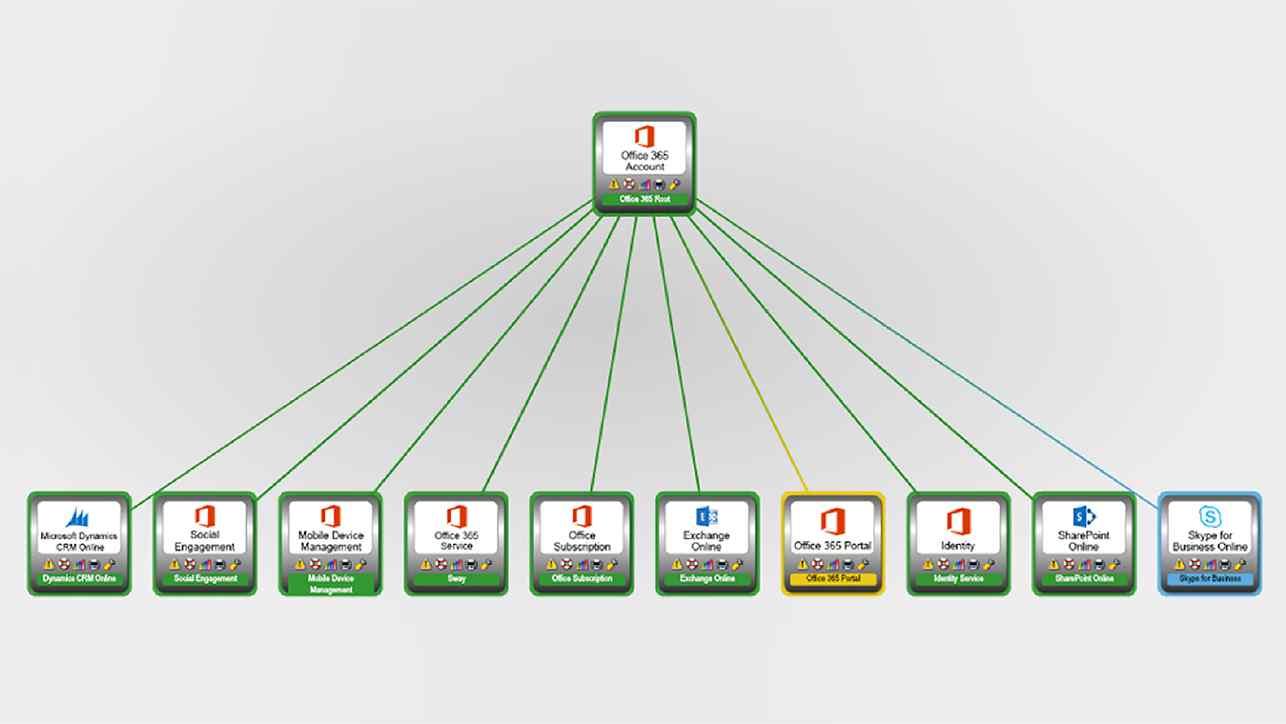 Examples
Know when email isn't working—before your users—and resolve service anomalies faster with real-time and historical visibility into the health and performance of the Microsoft Exchange service and the supporting infrastructure that affect email performance
Show Lync/Skype for Business server performance along with associated SQL and Active Directory components—so you can detect and resolve service issues faster with visibility into the health of the entire Lync/Skype for Business ecosystem
Identify and resolve SQL queries before they slow your apps down
Understand the impact of SQL, Active Directory and other supporting infrastructure on the overall health and performance of your SharePoint service.