What is server monitoring?
Server monitoring is how IT operations evaluate the performance and status of an organization's compute resources, including CPU use, memory, and disk availability, and data relevant to downstream effects. Server monitoring is the basis for capacity planning, troubleshooting, and maintenance.
How can server monitoring tools help an organization like yours?
Virtualization has revolutionized IT, and server virtualization is projected to grow at an annual rate of 23% for the next several years, according to Grandview Research. That means your computing resources will experience rapid and constant change–bringing the need for a comprehensive server monitoring tool. To keep up with the pace of change and ensure you know the status of your computing resources, you need a platform designed for today's complex, ephemeral mix of technologies. 
It doesn't make sense to invest in innovative technologies and expect to monitor them with legacy IT operations management tools that are incompatible with virtual servers and associated software-defined systems. An AIOps platform like SL1, engineered to integrate with traditional and virtual systems, provides complete, real-time visibility across on-premises and cloud infrastructure. That's the only way to know your computing resources are working at peak efficiency and to quickly respond to and restore them when they aren't.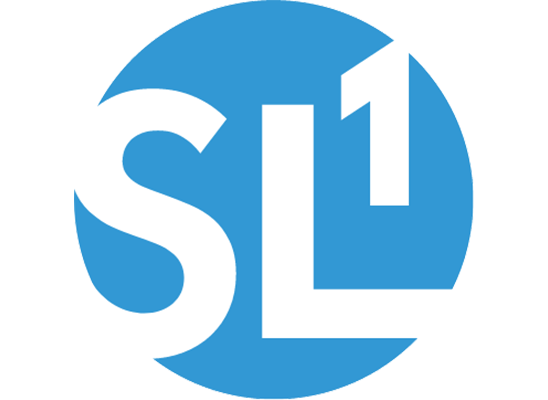 The ScienceLogic SL1 Platform for Server Monitoring
With the SL1 server monitoring solution, you can see every virtual and physical server resource, everywhere in your environment and get actionable insights into all of your server infrastructure—hardware, hypervisors, operating systems, services, and more. With SL1 you can adopt the latest hypervisor, cloud, and converged technologies without sacrificing management visibility. 
SL1 gives you a clear, contextual view of the health and performance of your complete server environment, including physical and virtual machines, on-premises, and in the cloud. With SL1's contextual visibility, complete mapping, and service-level infrastructure views you can optimize the performance and availability of your resources and applications, minimizing end-user disruptions.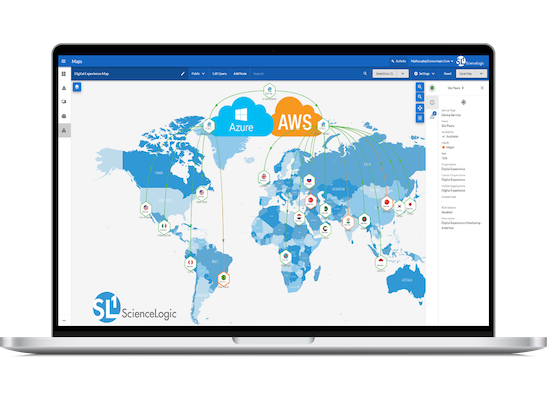 SL1 Server Monitoring Capabilities
Use out-of-the-box or customized monitoring policies.

View key event and performance metrics on custom dashboards.

View health and tickets associated with events and performance.

Leverage asset and hardware configuration monitoring.

Use virtualization monitoring for VMware, Citrix XenServer, Microsoft Hyper-V, and more.
Read how ScienceLogic helped this service provider improve SLA performance by 16%
Sample of Server Monitoring Supported Vendors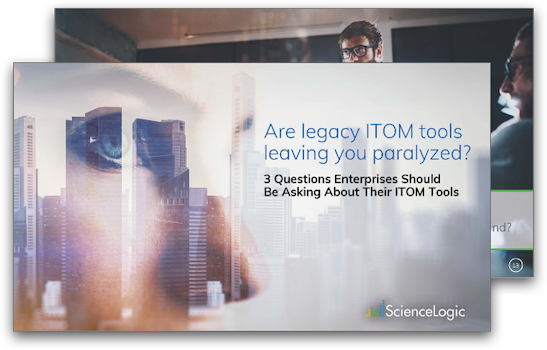 Are legacy ITOM tools leaving you paralyzed?
It's time to start asking questions about your legacy ITOM monitoring tools. Download the eBook, "Are legacy ITOM tools leaving you paralyzed?" to find out just how legacy ITOM tools are affecting your business. In it, you'll be asked the following questions:
Are legacy ITOM tools leaving you paralyzed?

Do you have the right toolset?

Is your ITOM vendor leaving you behind?
Experience the difference.