Workflow Process Automation Is a Powerful Antidote to Drudgery
Our latest webinar shows how you can put IT process automation to work for your enterprise.
AIOps,
Automation,
Monitoring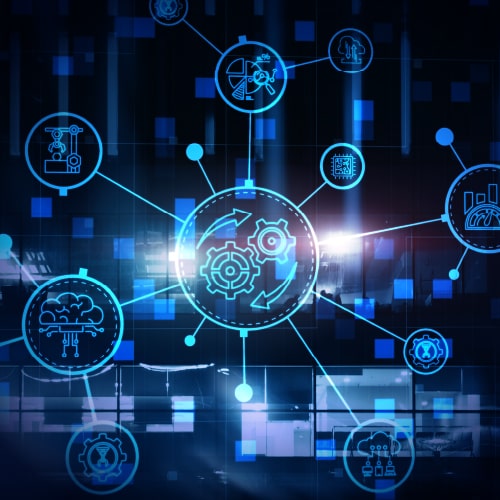 As enterprises continue down the path of IT transformation, they find themselves between the rock of recruitment and the hard place of the Great Resignation. It is imperative that they find and retain skilled technical staff to maintain and run the IT estate, and to innovate within the context of the new tools at their disposal. The old approach to IT operations required a lot of hands-on attention to repetitive tasks that devalued staff potential, tying them up with time-consuming drudgery rather than working on value-added problem solving.
Workflow process automation has emerged as the solution to this dilemma, delivering both productivity increases to the enterprise, while freeing IT staff from the responsibility of repetitive, manual tasks. Forrester's Craig Le Clair recently said of automation that, "Companies with advanced automation programs will obliterate—not merely beat—the competition." But to get there, "Enterprises must define an automation fabric—a framework to build, orchestrate, and govern a hybrid workforce of human and digital workers—that links AI-based and traditional automation components, supported with a proactive program for innovation."
In the next ScienceLogic webinar, "Boost IT Team Productivity with Easy-To-Build IT Workflows," product manager Apurva Birala, senior solutions marketing manager Ann Swenson, and technical marketing director Patrick Hubbard discuss and demonstrate how, by using ScienceLogic's low code/no code workflow automation tool PowerFlow, SL1 can become your organization's transformative workflow automation platform.
Automation Works, But Where to Begin?
In a recent Harvard Business Review, article, process automation was described as making tasks "more human, empowering employees with new capabilities through analytics and AI, and freeing up time for creativity and critical thinking." And for organizations that have successfully implemented it, HBR says workflow automation has delivered exceptional results:
One health insurance processor achieved 6x faster claims processing;
One food manufacturer increased productivity by 75%, enjoying a 4x ROI; and,
A major consumer credit and debit card services company saved $160M.
But can these results be replicated for IT operations? And, if so, how can organizations adopt IT workflow process automation to meet their unique operational needs? Using SL1 from ScienceLogic and its low code/no code IT workflow automation tool PowerFlow, developers can create automated workflows that connect IT systems and platforms that maximize your IT professionals' valuable time and expertise.
Automating Common ITOps Processes
Common, repetitive, and other tasks like incident notification, troubleshooting, and remediation, configuration change management, and similar jobs typically consume a large part of an IT operations team's time. Low code/no code PowerFlow uses the advanced discovery, data ingestion, and machine learning of the SL1 AIOps platform to instead enable easy to implement, closed-loop automations. This helps enterprises do three important things to address challenges endemic to today's enterprise:
Avoid process sprawl and IT complexity associated with moving workloads to the cloud;
Increase the value and simplicity of the user experience by supporting remote, mobile, and collaborative work; and,
Maximize employee value and productivity by relieving them of the drudgery of repetitive tasks, while supporting employee retention and recruiting.
PowerFlow Makes IT Workflow Automation Easy
Using the SL1 PowerFlow Builder, ScienceLogic enables a drag-and-drop low code/no code workflow authoring environment that allows you to quickly stitch together applications and automate data flows and processes without writing a single line of code.
During the webinar, the ScienceLogic team will walk through the entire process, demonstrating the simplicity of using PowerFlow Builder, showing how to run an automation built using PowerFlow, and illustrating how to view and manage automations running in SL1 with the PowerFlow Control Tower dashboard. The demonstration also shows how PowerFlow leverages pre-built integrations with common IT operations applications like ServiceNow and Atlassian, ensuring ease-of-use in any IT environment.
If your organization finds itself struggling to manage an abundance of manual processes that are taking too much or your IT staff's time and attention; if your organization's plans for IT transformation put it at risk of becoming overwhelmed by complexity; if your organization is concerned that staff are growing weary of drudgery and are looking for greener pastures, the ScienceLogic webinar, "Boost IT Team Productivity with Easy-To-Build IT Workflows," will be worth your time.