News Roundup, Aug 12, What's Happening in AIOps, ITOps, and IT Monitoring
On this day in 1981, the IBM Personal Computer was stocked in stores for the first time. Known as the IBM PC or the IBM 5150, the computer had no disk drives and sold for around $1,500.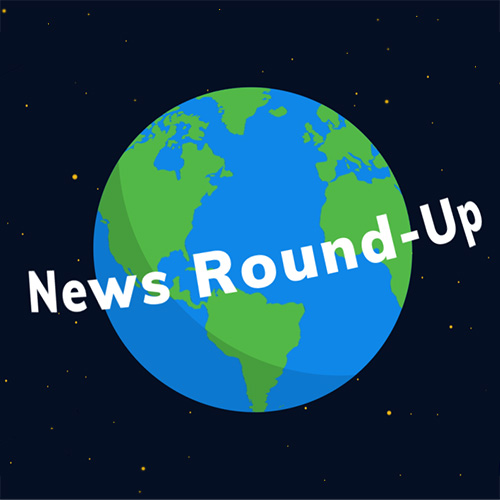 This machine was responsible for establishing a multibillion-dollar industry and becoming the standard for worldwide personal computing. In the spirit of innovation, read more about the latest news in AIOps, ITOps, and IT Infrastructure Monitoring.
1.) 2022 AIOps Now Tech report overview sheds light on current capabilities for organizations.
This article by Forrester provides an overview and analysis of the current state of AIOps in 2022.
The influx of new vendors into the AIOps space is wreaking havoc with the traditional perspective for AIOps implementations.  From the wealth of information in the latest AIOps Now Tech report, here are three items of significance:
Digital experience is lagging;
Interoperability via open telemetry is growing; and
Audit trails aren't reliable if they can be manipulated.
If you're an organization heading toward an AIOps implementation, this report can provide insight into what you need to ask. If you're a vendor in, or trying to get into, this market, this report gives you some good insight into how you can assess your solution in the field against your peers.
2.) AIOps may be necessary for the future of engineering.
This article by VentureBeat debates why ML and AI are becoming central to the ongoing development of software engineering.
Machine learning has crossed the chasm. In 2020, McKinsey found that out of 2,395 companies surveyed, 50% had an ongoing investment in machine learning. By 2030, machine learning is predicted to deliver around $13 trillion. Before long, a good understanding of machine learning (ML) will be a central requirement in any technical strategy.
The software engineering community understands the operational overhead of running a complex microservices architecture. Engineers typically spend 23% of their time undergoing operational challenges. How could AIOps lower this number and free up time for engineers to get back to coding?
As we grow into modern software engineering, engineers' time has become a scarce resource. AIOps has the potential to lower the growing operational overhead of software and free up the time for software engineers to innovate, develop and grow into the new era of coding.
Your AIOps-driven alerts can act as a safety net around your traditional alerting so that if sudden anomalies happen in your logs, metrics, or traces, you can operate with confidence that you'll be informed. This means less time defining incredibly granular alerts and more time spent building and deploying the features that will set your company apart in the market.
3.) Now's the right time to adopt AIOps for businesses. Here's why.
This article by Times of India makes a case for why AIOps is imperative for businesses today.
With IT at the core of digital transformation across industries, AIOps helps organizations operate with high efficiency and deliver an enhanced user experience. AIOps models can quickly identify the root causes of IT incidents and provide high-quality analytical information that enables technology teams to resolve complex problems. Advantages of adopting AIOps include:
Improving data-driven collaborations;
Enhanced decision-making; and
Advancing innovations.
Organizations are turning to AIOps to answer questions like "what happened?" and "what is happening?" as they move away from static infrastructure maps and toward dynamic topology, which provides better insights into resources and their relationships as the environment changes.
There are several ways that enterprises are using AIOps today:
Identifying and diagnosing performance issues;
Preventing outages; and
Optimizing system performance.
New developments in public cloud offerings will help drive enterprises toward these solutions as part of an all-inclusive hybrid or multi-cloud environment that is becoming increasingly common among modern businesses. If the key goal of organizations is to build AIOps programs, then focusing on enhancing tech infrastructure can benefit greatly as it further embraces cloud.
4.) Storage AIOps is revolutionizing hybrid cloud ops. Here's how.
This article by ComputerWeekly looks at how organizations can benefit from being able to analyze storage infrastructure operations trends as it works with compute and virtualization layers.
Increased visibility gets into the nuts and bolts of storage infrastructure. It can help organizations react to the needs of workloads and place data and compute where it is best for cost and performance. Where AIOps is making a massive difference is being able to pinpoint the specific workloads that are business-critical and being able to keep them on-premises and move the less impactful workloads up into the cloud.
For customers looking to move forward with hybrid models, AIOps is the key. It's that understanding of trend analysis, understanding where your peaks and troughs are, and understanding what's important to your business. One day it could be on-premises. The next day it could be up in the cloud. Fundamentally, AIOps is driving the shift in technology today just as the PC did in 1981.
Just getting started with AIOps and want to learn more?  Read the eBook, "Your Guide to Getting Started with AIOps"»