The Benefits of a More Modern, Agile, & Efficient Operations for MSPs
In today's business and IT environment, marked by constant change and transformation, if you're a managed service provider (MSP), you are probably struggling to keep up. You're faced with the need to modernize your operations, but the speed at which you can do so is constrained by years of accumulated complexity and chaos.
by Ken Vanderweel, Director of Partner Marketing, Managed Service Providers
AIOps,
Managed Service Providers (MSPs),
Monitoring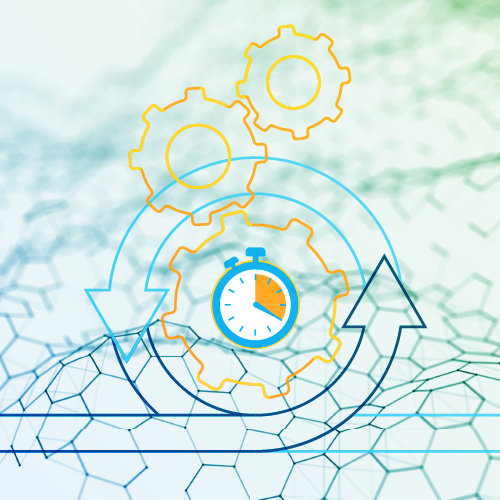 Modernizing MSPs
Traditional service delivery models–custom vs. consistent services, low or no automation, siloed operations, reactive vs. proactive, incidents vs. business outcomes, and devices vs. business services–are not well suited to modern environments and opportunities.
This is putting MSPs at a serious disadvantage and especially in the face of competing hyperscalers, hybrid cloud, digital transformation, cybersecurity, and more modernized MSPs. It is also constraining innovation and service expansion and putting your business at risk of survival if you do not transform.
ScienceLogic is helping MSPs to accelerate operational modernization so that they can remove constraints and take advantage of new opportunities. Those who have partnered are now reaping the benefits of a more modern, agile, and efficient operation.
What are the benefits of modernizing MSP operations?
Remove constraints and take advantage of new opportunities: By modernizing their operations, MSPs can remove the constraints that are holding them back and take advantage of new opportunities.
Improve efficiency and effectiveness: A more modern, agile, and efficient operation will help MSPs improve their effectiveness and speed solution delivery.
Expand service offerings: Modernizing their operations will allow MSPs to expand and up-value their service offerings and better meet the evolving needs of their clients.
Stay competitive: In today's constantly changing business and IT environment, it is essential for MSPs to stay competitive. Modernizing their operations will drive greater client value and differentiation.
Improve your bottom line: Ultimately, modernizing MSP operations will help improve the bottom line for MSP businesses by driving the shift from growth at all costs to productive growth.
What are the risks of not modernizing MSP operations?
Failing to capitalize on economies of scale and scope;
Losing out to more agile and efficient competitors;
Stifling innovation and creativity;
Missing opportunities for cost savings and efficiency gains; and
Restricting growth potential.
By not modernizing MSP operations, organizations are effectively missing out on the numerous benefits that come with doing so. These benefits include increased efficiency, scale and scope economies, improved decision-making, and more. In failing to take advantage of these opportunities, you run the risk of being left behind by your more agile and efficient competitors.
In addition, not modernizing MSP operations can also stifle innovation and creativity. This is because the traditional MSP operating model is based on a linear, top-down approach (vs a more agile, flexible, and employee-empowered approach) that leaves little room for experimentation or trial and error. As a result, MSPs that don't modernize their operations may find it difficult to keep up with the latest industry trends and innovations.
Finally, another key risk associated with not modernizing MSP operations is that it can restrict growth potential. This is because traditional MSPs tend to be geared towards serving a specific client base and geographic region. By contrast, modern MSPs are much more flexible and can quickly adapt to changes in the market or expand into new areas. This gives them a significant competitive advantage and allows them to tap into new growth opportunities as they arise.
How can ScienceLogic help MSPs modernize their operations?
Empowering MSP operations teams is critical to sustaining a competitive edge in today's marketplace. One way to do this is by shifting from traditional IT operations tools to a modern ScienceLogic AIOps platform. Traditional tools and processes can often have a negative effect on growth, decelerating it instead of accelerating it.
This is especially true in the case of MSP operations, because running operations with traditional tools and processes can have a negative effect of decelerating profitable business growth. Traditional tools and processes are device-centric, siloed, manual, and lack alignment with business services. This leads to service visibility gaps, reactive instead of proactive responses to problems, and a lack of measure for success.
On the other hand, running MSP operations with modern AIOps tools can accelerate profitable growth. Modern tools provide a unified data foundation, consolidate multiple tools, provide standardized monitoring that covers both infrastructure and apps, and automate triage and remediation. Modern AIOps enable new IT processes that are aligned with business service management, resulting in a culture change that leads to greater collaboration and measurement for success. Making this change can help you to work more efficiently and effectively, ultimately leading to happier customers and employees. In turn, this can translate into tangible benefits for the bottom line, such as reduced costs and increased profits. Therefore, making the switch to ScienceLogic AIOps is a smart move for any MSP looking to accelerate your path to profitable growth.
The ScienceLogic SL1 platform can help you modernize your operations in many ways, including:
Automating repetitive tasks such as monitoring, ticketing, triage, and remediation. This frees up time for MSPs to focus on more strategic projects.
Improving efficiency and effectiveness by providing you with real-time, predictive visibility into your hybrid cloud infrastructure and business services.
Enhancing customer experience: ScienceLogic's AIOps platform can help MSPs enhance customer experience by providing them with the tools they need to proactively resolve issues and deliver better SLAs.
Reducing costs, boost revenue: ScienceLogic's AIOps platform can help MSPs reduce their costs and drive new revenue by providing them with the tools to ease complexity and enable innovation.
The ScienceLogic SL1 platform helps MSPs modernize their operations in several ways, making it an essential tool for organizations that want to stay ahead of the competition.
Learn more about how you can leverage AIOps to empower teams and boost revenue»