News Roundup, March 3, What's Happening in  AIOps, Observability, and ITOps
On this day in 1874, Alexander Graham Bell, Scottish-born scientist and inventor of the telephone and phonograph, was born in Edinburgh. "Mr. Watson, come here, I need you." was officially the first successful telephone transmission Bell delivered to his assistant. It's your call, but if you want your organization to succeed, we recommend reading on for the latest trends in AIOps, observability and ITOps into your company.
AIOps,
ITOps,
Observability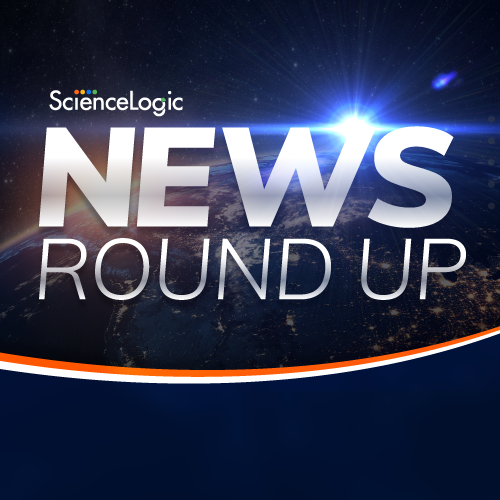 1.) CXO Today offers organizations strategies for a seamless cloud migration.
73% of organizations have at least one application nested in the cloud. If you have legacy systems that are increasingly inefficient in terms of unreliable firewalls, having hardware or software that can no longer keep up with the growing business needs, then migrating to Cloud can be beneficial.
While preparing a cloud migration strategy, several things must be considered. For example: Will the new platform allow rebuilding applications so that the performance is optimal? Another important consideration is the costs involved. The following are considered the 6 Rs of cloud migration: rehosting, repurchasing, replatforming, refactoring, retaining, and retiring. There are multiple questions that arise when you are opting for cloud migration. All businesses require hand holding during this phase in order to make their cloud journey safe.
1.) Does my plan include moving a specific app or a whole suite of applications?
2.) Does it involve preparing the applications for cloud readiness?
3.) How much will moving and working in the cloud cost my business?
4.) How can we carry out cloud migration with minimal disruptions to daily operations?
5.) Do resources have the required skills to manage the cloud and execute the migration?
6.) How will the business maintain security of data within the cloud?
Be it a strong case for lift and shift migration model or typical modernization that includes automated translation and conventional replatforming, it's always suggested to take help of experts for a seamless cloud migration.
2.) Forbes highlights superclouds and how they are transforming organizations.
Superclouds are domain-specific clouds built on top of hyperscalers to derive deeper business insights, better time to market and innovation. In simple terms, a supercloud is a layer of abstraction across edge clouds, private, public and multi-clouds. A supercloud can help address the challenges associated with multi-cloud in terms of application portability, abstracting APIs, data formats and vendor-specific IaaS and PaaS details. Not only are cloud and software vendors beginning to build their own superclouds, but companies outside of the tech space are creating their own as well.
Superclouds have the potential to overcome the challenges of multi-cloud by standardizing access, portability and governance and eliminating data silos. With the current macroeconomic climate, businesses will likely focus on their core domains and digital transformation is going to be about driving an experience economy. One of the ways to achieve these goals is with the supercloud, which has the potential to improve simplification, time to market and customer experience and cost economics.
The AIOps operating model may be more useful for organizations on their journey to supercloud. Companies will need to unify observability for visibility, and AIOps can help infuse AI/ML pipelines with MLOps and automation for DataOps to resolve data quality, skills gaps, data silos and ServiceOps. The AIOps operating model is anchored on platform engineering teams and self-service personas to provide governance, simplicity and agility for superclouds.
3.) Roundtable explains the significance of AIOps for data maintenance.
AIOps is an emerging trend that has the potential to revolutionize the way companies manage their IT operations. It analyzes large amounts of data by leveraging AI and ML algorithms to help companies quickly identify IT issues and improve visibility into their IT environment by automating many of their IT operations. Organizations are leveraging AIOps in the follow ways:
Processing data in real-time;
Gaining better visibility into an IT environment;
Improving overall efficiency of the incident management process; and
Improving the security of their IT environment.
The excess of everything is bad, and that applies to data as well. But recognizing and mitigating some risks helps organizations get better results from their data. Some of the challenges while working with big data are listed below:
Data volume;
Data variety;
Data velocity;
Data veracity;
Data governance; and
Data processing.
The IT systems have become complex as more and more data gets accumulated. AIOps enables companies to automate many of their server operations, including provisioning and configuring new servers or scaling resources as needed. Such automatic operations reduce the need for manual intervention and lift the system's overall efficiency.
4.) Infoworld examines why observability is critical in DataOps.
Observability is a practice employed by DevOps teams to enable tracing through customer journeys, applications, microservices, and database functions. Practices include centralizing application log files, monitoring application performance, and using AIOps platforms to correlate alerts into manageable incidents. The goal is to create visibility, resolve incidents faster, perform root cause analysis, identify performance trends, enable security forensics, and resolve production defects.
DataOps observability targets similar objectives, only these tools analyze data pipelines, ensure reliable data deliveries, and aid in resolving data quality issues. It's even common for DevOps teams to use several monitoring tools to cover the infrastructure, networks, applications, services, and databases. It's similar to DataOps—same motivations, different tools.
If the first aspect of DataOps observability is operations: the reliability and on-time delivery from source to data management platform to consumption, then the second concern is data quality. Data observability in DataOps involves ensuring that business and engineering teams have access to properly cleansed, managed, and transformed data so that organizations can truly make data-driven business and technical decisions. Bottom line here is that if you can't trust your data, you won't be able to become data-driven.
Want to learn more about AIOps? Read this eBook>