How to Mitigate Network Risks to Achieve Highly Resilient Business Services
AIOps,
Business Services,
Restorepoint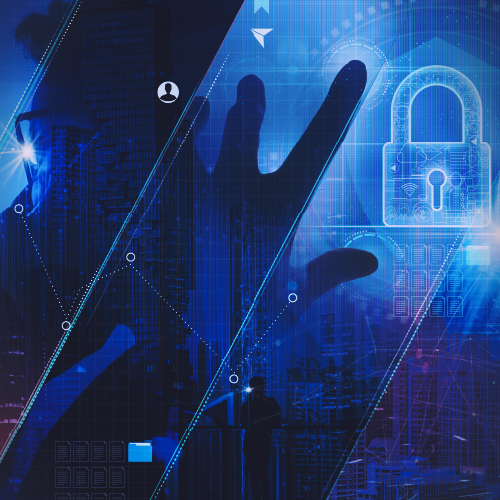 They say change is good. But in IT operations, change is also the number one cause of outages. According to the Uptime Institute, 49% of all service outages are attributed to configuration and change management errors. That's a lot of avoidable headaches. And because errors often have downstream effects, it may not be obvious what caused an outage, resulting in prolonged downtime that affects revenue-generating business services, results in service level agreement (SLA) penalties, and causes a loss of customer trust. And those costs add up quickly. Gartner figures the meter for an average downtime event runs at $5,600 per minute. 
The consequences of a misconfiguration were dramatically illustrated when a major North American telecommunications provider experienced a significant service outage affecting more than 12 million commercial and residential customers. It was reported that the cause was an error that occurred during routine maintenance when bad code was pushed to the network, taking routers offline. The outage lasted 20 hours, during which time 911 services were down, telephone and internet were offline, and many connectivity-dependent business services were inoperable. This is the topic covered in the latest ScienceLogic webinar, "Restorepoint + SL1: Mitigating Network Risks to Achieve Highly Resilient Business Services." 
Risks on the Rise
With so many organizations engaged in digital transformations, the risk of configuration errors—and outages—is rising. That is why, when maintaining and managing a network, it is important to keep on top of change management, including having a record of authorized and correct settings that can be used to quickly restore systems to the last known correct configuration should something go wrong. ScienceLogic's combination of its network configuration management tool Restorepoint, and its market leading AIOps platform SL1 can help mitigate this risk through centralized and automated multi-vendor configuration, and change and compliance management, enabling highly resilient network operations, and business services.  
Because now more than ever organizations rely on digital services delivered over large, complex IT infrastructures, network configuration and change management has become a top priority for IT operations. The many risks associated with poor performance and outages include: 
Revenue loss;

 

SLA violations;

 

Data breaches;

 

Regulatory non-compliance;

 

Higher operating costs;

Competitive disadvantages; and

High customer churn.

 
These risks are especially prevalent in organizations operating multi-vendor, hybrid IT infrastructures with no centralized management, and characterized by operational silos and poor visibility. Under these conditions even minor changes in one location can have detrimental effects elsewhere—and good luck finding them when they occur. Without the means to see what is happening, understand the context of the change, and have the information to act quickly (or automatically) to correct the error, you are burdening your ITOps team with a costly guessing game. That's where Restorepoint and SL1 come into play. 
Reducing Risk Through Automation
With Restorepoint, you get three high-value capabilities that dramatically reduce the risks and costs associated with sloppy change management: 
Network Configuration Backup and Recovery:

by

automating backups to a secure, centralized repository, organizations can respond faster and recover from failures or errors by automatically restoring configurations (often in seconds).

 
Change Detection and Compliance Auditing

: by automating change detection—including when, where, and who—and comparing against authorized settings, organizations can maintain compliance, close risk gaps, and eliminate lengthy manual audits.

 

Change Automation:

by automating bulk updates, whether in real-time or as a part of a scheduled maintenance and management program, human error is minimized, and time saved.

 
And when you complement Restorepoint's capabilities with SL1, you maximize Restorepoint's value. That's because SL1 automatically discovers new services and devices, making technology onboarding easy with configuration consistency, and by detecting and assessing change impacts that correlate with poor performance, you can avoid issues or correct them if they occur. When SL1 detects a change that Restorepoint recognizes as erroneous, it automatically alerts IT ops, then creates and routes an enriched ticket to the service desk. That means your IT operations team can resolve incidents faster, even automatically, when improper changes impact critical business services. 
Restorepoint + SL1 = Maximal Efficiency
That adds up to an IT estate that operates at maximal efficiency, with the highest level of service quality possible, and with the resiliency needed to respond to incidents and perform to user expectations—whether those users are your employees or your customers. Best of all, by integrating Restorepoint change management and network compliance auditing with the SL1 AIOps platform as a single source of truth for IT operations, the results are consistent, automated, and accurate. 
If you are in the midst of digital transformation initiatives or are simply fed up with chasing your change management tail, register for the webinar, "Restorepoint + SL1: Mitigating Network Risks to Achieve Highly Resilient Business Services."