Top 4 Use Cases for Using Restorepoint for MSP Compliance
The managed services provider (MSP) industry is at a pivotal moment in its history. With data management, security, and privacy regulations getting strengthened and added to the books all over the world, and with awareness of the risks associated with those issues on the rise, MSPs must take their role in compliance seriously. Any failure to do so will put individual MSPs at a competitive disadvantage, and incidents involving MSPs will be a stain on the industry's reputation.
by Michael Bell, Vice President & Founder of Restorepoint
Managed Service Providers (MSPs),
NetOps,
Restorepoint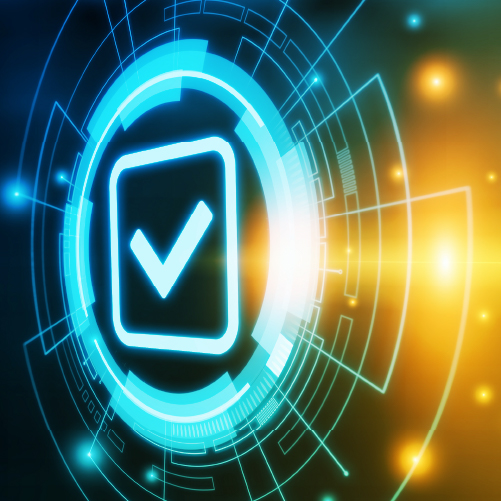 Trends & Best Practices for MSPs
We have examined the trends in play affecting the way MSPs should address the market. An understanding of regulations like ECA, GDPR, GLBA, HIPAA, PIPL, and SOX, and adoption of standards like PCI-DSS and ISO 27001 are fast becoming table stakes for any organization involved in the management of IT systems and data. MSPs can expect to encounter more questions about their ability to help potential customers and partners comply with the various laws that apply in the jurisdictions in which they operate.
These are not easy issues to manage, and they require specialized knowledge and experience to address properly. Individual and industry certifications that demonstrate an MSP's ability to protect data and support compliance programs are on the horizon as efforts are underway to formally professionalize the industry. Any MSP that does not get on board with these efforts can expect to be left behind.
We have also looked at a number of best practices for MSPs to adopt in order to get their own houses in order. High-profile digital supply chain cyberattacks—focused on MSPs—have revealed the risks involved when an MSP is exposed as a weak link in the security chain. Further underscoring the threat, the U.S. Cyber & Infrastructure Security Agency (CISA) and its "Five Eyes" partners in Canada, the UK, Australia, and New Zealand, have issued warnings of active advanced, persistent threat campaigns against MSPs. Security Magazine summed up the situation recently when it wrote, "It's no longer enough for organizations to secure their data and information systems; they must also encourage enhanced cybersecurity practices of their managed service providers."
The Threat Is Real.
The threat is real. The risks are real. But the remedies are also real, and available for MSPs that have made the strategic business decision to invest in the tools and processes necessary to support operational compliance within their own enterprises, and to become a trusted partner for their customers who rely on them for outsourced IT and other essential technology services.
Restorepoint offers a tool that can address a critical, often overlooked, aspect of network compliance management that can help MSPs gain a greater level of control over their operations. That control translates to a higher level of operational integrity and reliability, and, while Restorepoint is not a security tool per se, it does support stronger network security by identifying and mitigating misconfigurations—a common factor in service outages and data breaches.
Closing a Major Risk Gap
Furthermore, a key Restorepoint function is that of providing an audit of configurations and change management, to ensure all activities that affect network status are tracked and documented. This is a vital element to network management. Because today's enterprise IT environments are large, complex, and continuously changing, it is impossible for manual checks and audits to be timely and comprehensive. According to the most recent Verizon Data Breach Investigations Report, 14% of all data breaches involve a misconfiguration of some sort, whether erroneous or intentional. Finding and fixing misconfigurations quickly can close a major risk gap.
Not all misconfigurations result in obvious and immediate issues. For example, if the settings on a single device are changed, it may not impact network operations right away, but the misconfiguration could create a problem later on, making it vulnerable to attack. If a device's default administrative password is reset, such a change might be overlooked during a manual audit, if it is even checked at all. But with an automated audit of the entire IT estate, that change would be detected as a misconfiguration and flagged for investigation and immediate restoral.
Making the Case for Network Compliance Automation
That simple improvement on its own is reason enough to consider adoption. But for MSPs that want to take control of their operations, and to effect proactive network and regulatory compliance for themselves and their customers, there are four key use cases to consider where Restorepoint stands out as a vital automation tool:
Automated Network Compliance Audit
Manual network compliance audits are time-consuming, error-prone, and a drain on financial resources. In contrast, automated compliance monitoring is comprehensive, cost-efficient, and fast, saving days of administrative effort every month. By automating network security compliance checks with Restorepoint, enterprises can easily confirm actual settings and configurations against policies associated with security and regulatory compliance, ensuring operations meet required standards—even at the device level.
Automated Network Change Management
Because of the many components comprising today's modern IT estate, network management is a complicated, time-consuming process when using traditional processes and legacy tools. By automating change management, IT operations can simplify both small changes and the roll-out of bulk changes, executing them in seconds. Automating network change management with Restorepoint saves time, resources, and ensures changes are accurate, while documenting each step of the process as required for compliance management.
Configuration Backup and Recovery
Network outages continue to plague enterprise operations. Recent studies suggest that as many as 80% of organizations have suffered at least one serious or severe outage over the last three years. Even a brief outage can be costly; 47% of network outages cost between $100K and $1M, and 15% cost more than $1M. Whenever a service outage occurs, the task of network and device recovery and restoration can be time-consuming and complex, often leading to mistakes. By automating the process with specific network configuration data, network configuration restoration can be a one-click process, even for MSPs operating a multi-vendor network. With Restorepoint, disaster recovery that used to take hours can be accomplished in moments.
Simple Network Management and Reporting
Network asset management and reporting can be a tedious and continuous task, especially if your organization relies on spreadsheets to monitor and track its network devices. Automating the process through device discovery ensures complete accuracy, with reports rendered in greater detail. Enterprises with an accurate, up-to-date inventory of network assets can make better decisions on acquisitions, maintenance, and replacement of systems and devices. Restorepoint's network inventory software enables organizations to more easily track and report current inventory, and to better manage network operations.
Addressing essential operational processes like backup and restoration, and system audits should be a part of an MSP's IT operations planning process, even if only for the simple fact that, by improving those tasks through automation, an MSP can maximize the efficiency of its IT staff at a much lower operating cost, while improving overall results. Add in the fact that automating those tasks also supports programs that customers—and regulators—demand, and an investment in automating network configuration backup and restoration, and auditing becomes a distinct competitive advantage.
Don't Fail to Prepare.
The great American philosopher Benjamin Franklin famously said that, "By failing to prepare, you are preparing to fail." MSPs would be wise to heed his advice and prepare for the changes coming to the industry by establishing best practices for running their networks efficiently and reliably. Doing that supports their security and compliance goals, as well as those of their customers and prospects by guarding against failures that may come through attacks or errors. Restorepoint is proven help organizations reduce costs and risks associated with managing the processes essential to operating network infrastructure.
If you are a managed services provider searching for a solution to help substantially lower your organization's and customers' exposure to security, compliance, and availability risks that are commonly overlooked and frequently unforeseen, visit our site for more information, or reach out with questions specific to your situation.