4 Key Reasons Why IT Outsourcers Partner With ScienceLogic
As we say good-bye to the legacy "Big Four," it's time to embrace the modernization of IT operations management (ITOM).
AIOps,
Cloud,
Monitoring,
SL1

Plenty has happened in the IT outsourcing world since last summer. The forces shaping change are more prevalent now. Whether it's IBM's strategic pivot to hybrid, multi-cloud or Broadcom's public move to leave behind all of their CA customers minus the top 500, the trendline snapshot from my blog last August has held true.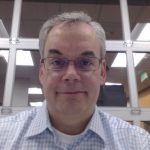 As IT outsourcers move away from labor arbitrage, equip for the new normal of hybrid IT, and focus on business services health and delivery, we're delighted to be the preferred choice for modernizing IT Operations Management, IT automation, and AIOps.
Notably, IBM, the leading global systems integrator and IT Outsourcer, selected the ScienceLogic SL1 platform for their IBM multi-cloud IT management platform, and as a component for advanced analytics and IT automation within the IBM Services Platform with Watson. That's a bell-weather indicator of enterprise IT trends, and it reflects the same trendline defined by a new Forrester Wave.
Speaking of the Forrester Wave, ScienceLogic was recently named an industry leader for both our SL1 platform and our platform strategy by Forrester in its pioneering report on Intelligent Applications and Service Monitoring, i.e., the Forrester Wave most closely representing AIOps.
IT Outsourcing Benefits
 1. Intelligent IT Automation
It's very difficult to automate end-to-end ITOps processes when you have a siloed, multi-vendor approach to managing disparate types of infrastructure. If cloud is treated as one domain and on-prem is a different domain, you'll end up using these tools for servers, those tools for apps, and another array of toolsets for networks. And IT outsourcers are likely to have one platform for customers with sophisticated requirements, and another low-cost platform for customers with limited scope and budget. Then their ability to automate across that customer base approaches zero.
Our GSI partners have discovered the number one fundamental advantage ScienceLogic brings to the market. Whether it's compute, storage, network on-premises, virtualized or running in the cloud, or apps moving to containers, ScienceLogic is a single platform to manage all of it. And in doing so, makes it easier to create an automation framework that allows you to pull manual tasks out of delivery for your customer base, across the spectrum. The result is transformation of IT delivery that lowers cost of goods sold (COGS) while increasing margin, IT service availability, and better customer satisfaction.
2. Realizing AIOps
With all the current buzz, it's useful to keep the core meaning of AIOps in mind: the application of advanced analytics in the form of machine learning (ML) and artificial intelligence (AI), towards automating IT operations. As the IBM Watson team will tell you, ML/AI requires clean, accurate, contextualized and complete data as its foundation.
And that's ScienceLogic, delivering the foundation for IBM Services. With ScienceLogic, IBM provides modern IT monitoring and event management for hybrid and multi-cloud architectures at scale, with clean, context-aware data.  IBM and their customers benefit from modern, streamlined IT operations management with a single platform and the ability to automate IT operations using the ScienceLogic real-time data lake.
3. A Future-Proof Operations Platform
As an IT outsourcer, much of your customers' environments are a mix of legacy, hybrid and multi-cloud, with a growing set of new serverless, container-based apps. And your customers want a holistic IT operations platform that can reliably span these complex environments—improving IT service delivery now, providing efficiencies with IT automation and putting them on a clear path to AIOps.
Our IT outsourcing partners choose ScienceLogic as their single cross-domain IT operations management platform in order to handle broad hybrid infrastructure and apps, as well as scalability. The feedback I've received from Outsourcers is that scalability becomes more imperative because data sources, data volume and data velocity explode with the move to ephemeral infrastructure and apps. And ScienceLogic is the single platform that supports customer's legacy environments and handles digital transformation initiatives at scale.
4. Business Services Health
The recently published first Forrester Wave for Intelligent Application and Service Monitoring redefined the landscape. Forrester boldly moves away from reviewing application performance management and IT infrastructure management. Instead, Forrester illustrates customer needs and the capabilities required to manage the interconnection of applications and infrastructure, to support and remediate business services. And did I mention, we were named a Leader?
As the heat turns up this summer literally and figuratively, it's clear that new ITOM players like ScienceLogic have emerged to fill the vacuum left by the legacy Big Four. As we say goodbye to the legacy "Big Four," let's embrace the modernization of ITOM and its accelerating market.
It's no surprise that our IT outsourcing partners are putting ScienceLogic capabilities into market. I invite you to dive in, explore more information about our partnerships, and read the Forrester Wave.