Blog, Customer Stories
July 23, 2019
Working Smarter, Not Harder, NetDesign Partners With ScienceLogic
NetDesign, a Danish managed service provider, and ScienceLogic want to build on their transatlantic partnership to help organizations digitally transform into a more agile, customer-centric business.
AIOps,
Big Data,
Cloud,
ITOps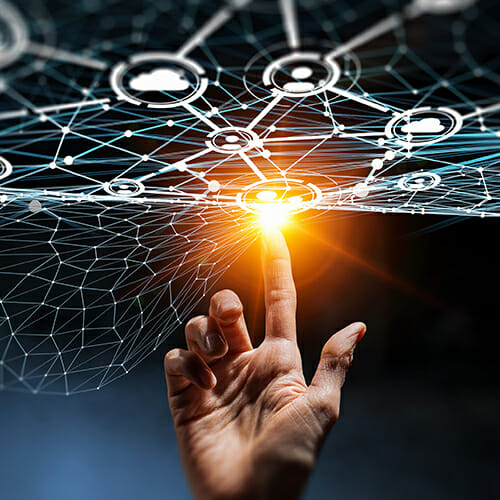 Over the last two years, ScienceLogic's business in EMEA has grown almost 40% year over year. The growth has been driven by the region's MSPs seeking to provide c/press_release/sciencelogic-expands-in-emea-announces-softcat-partnershipomprehensive managed services to enable an organization's digital transformation. Our partnership with NetDesign strengthens our position in Europe, while enabling NetDesign to strengthen its position in the Danish market within their core business areas as a leading provider of digital network, cyber security, communication, and collaboration solutions.  
A Strategic Partnership Built on a Passion for New Technologies
What fuels this partnership is the passion for developing intelligent software technology and implementing new technologies into various platforms and devices. Helping customers on their journey to becoming more agile and customer-focused and helping them take advantage of new technologies that enable working smarter and not harder is the goal of both companies.  
"The new three-year agreement between NetDesign and ScienceLogic is more than a contract. It's a strategic partnership. Working with ScienceLogic, we can run our managed services as efficiently as possible and work as smart as possible. We have a really exciting roadmap planned out and the commitment from everyone in NetDesign and ScienceLogic is simply outstanding," said Douglas James, Director, of Technology and Business Management at NetDesign. 
With this partnership with ScienceLogic, NetDesign is well prepared to provide customers long–term value, helping enterprises strengthen and develop their business.  
"A managed service solution creates value for enterprises with an always up–to–date, secured IT infrastructure, customer engagement, and collaboration solution. At the same time, it enables customers to focus on their core competencies and develop their business. Because they don't have to worry about anything else," explains Olof Ottoson, the VP of Business Development at NetDesign. 
Taking on Europe's Digital Transformation Together
To stay head of regional demand, ScienceLogic recently opened a new office in Glasgow, Scotland, enabling the company to better meet the requirements of its growing customer base. A large part of the growth is driven by managed service providers, such as NetDesign, who provide modern operation solutions to enterprises as they undergo large-scale digital transformations.  
"NetDesign is really leading their local market in the offerings they are creating and have an excellent strategy in place. I see NetDesign as a very strong market leader in Denmark. I'm very excited to work with Douglas James and the NetDesign team on delivering enhanced, resilient digital experiences to our customers for another three years," said Dave Link, founder and CEO of ScienceLogic. 
Giving Customers' Peace of Mind
In Denmark, NetDesign has already seen great success and high demand for their managed Security Service and Customer Engagement managed solutions. And according to Olof Ottoson, more managed services are on the way. 
"Over the next 12 months, we aim to develop our managed services together with ScienceLogic. We want to be able to give our customers the best solutions that fit their business needs, and we are strongly focused on being pro-active and helping our customers get the very best value possible. We simply call it giving our customers "peace of mind." By that we mean, that we make it possible for our customers to focus on their core business, while we ensure stable operations, and add value," adds Olof Ottoson.  
Learn more about NetDesign and their offerings> 
Find out more about how ScienceLogic can transform your managed service offerings>