News Roundup, Sep 9, What's Happening in  AIOps,  ITOps, and IT Monitoring
On this day in 1956, Elvis Presley made his first of three appearances on The Ed Sullivan Show. The King of Rock and Roll earned Sullivan his best ratings in years and the episode became the most-watched TV broadcast of the 1950s. Gather inspiration from two of the greats and read about the most talked about trends in AIOps, ITOps and IT Infrastructure monitoring.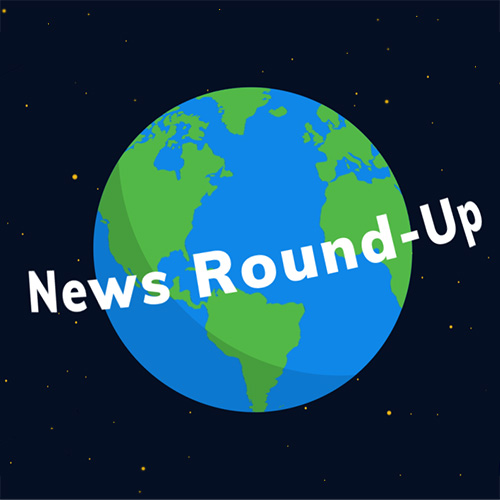 1.) Here's how to create an AIOps strategy for the multi-cloud world.
This article from Technology Magazine describes how to create an AlOps strategy within a multi-cloud framework.
To increase agility and scalability, many enterprises adopt multicloud environments and rearchitect their applications into microservices and containers. However, in an ever-evolving cloud environment, the frequency and scale of change is simply beyond human capacity to manage. To tackle these complexities, many organizations turn to AIOps.
These AIOps approaches use deterministic AI, which performs a step-by-step fault-tree analysis based on a complete map of the multi-cloud environment. The environment is then continuously and automatically updated through real-time observability data. This AIOps approach can optimize the entire digital value chain by empowering DevOps teams, and enabling them to automate more complex, repeatable tasks, and embrace more fulfilling, rewarding work.
2.) Transform noise into actionable IT operational data to prevent outages and ensure service uptime.
This article by IT Web provides instructions on how to turn noise into actionable IT operational data.
ScienceLogic announced a new South Africa presence which will be represented by value-added local distributor, Corr-Serve, which will enable the company to expand and support its growing customer base in southern Africa.
When digital transformation outstrips IT performance management capabilities, more problems are created than solved and it becomes impossible to keep up. This is where AIOps proves incredibly useful. Dave Link, CEO and Founder of ScienceLogic summarizes this process by stating, "Through identifying and understanding patterns in massive diverse sets of machine data, businesses can equip themselves to find, fix and prevent performance problems within their organization." AIOps is not a quick fix for every operational headache, but provides a specific set of benefits that include:
Achieving simplicity;
Softening the skills shortage;
Enabling visibility and predictability; and
Cutting costs and saving time.
Where digital transformations have stalled due to overwhelming complexity or resourcing challenges, AIOps can reignite the journey and organizations can finally achieve the speed and stability they've been dreaming of. ML and data science packaged into AIOps can give IT operations teams a true real-time understanding of any issues, including new, unforeseen problems that affect the availability and performance of digital services.
3.) SD-WAN continues to be a game changer in any organization's digital transformation journey.
This article by Information Week explains how to implement AIOps for SD-WAN in your network.
Software-defined WAN (SD-WAN) continues to be a game changer in any organization's digital transformation journey. SD-WAN's ability to intelligently steer application traffic, enforce service level agreements and provide granular visibility has made it a best practice solution to deliver branch transformation, cloud adoption, and further support the hybrid workforce.
AIOps effectively curates large operational data gathered using SD-WAN analytics to correlate events, provide deep WAN insights and auto remediate issues that simplify operations. However, some organizations are taking a cautious approach to implementing AIOps due to the challenges in measuring its values and realizing their benefits. The right approach to AIOps will deliver the following benefits:
Improve observability;
Provide interpretable assessments;
Deliver proactive remediation; and
Empowering conversational AI.
Infrastructure leaders should implement an incremental approach that allows them to leverage AIOps and interpret insights to provide root cause analysis that leads to a conclusion by these systems. They should consider the following steps to reliably implement AIOps for SD-WAN, including:
Leverage deep insights with predictive analytics;
Use guided recommendations for faster resolution; and
Allow auto-remediation.
Organizations are under pressure to improve performance and deliver exceptional user experience for applications. A predictive SD-WAN solution leveraging AIOps can help organizations to auto remediate issues, improve user experience and enhance business outcomes.
4.) Find out why enterprises should align with an AIOps approach to IT infrastructure monitoring.
This article by CXO Today explains why enterprises need to align with an AlOps approach for infrastructure management.
AIOps can be used to monitor and manage a wide range of IT infrastructure, including networks, servers, storage, and applications. It can also be used to manage cloud-based infrastructure and services. AIOps can help enterprises improve their IT operations' efficiency and reduce the cost of IT management. AIOps can also help to improve the quality of service for IT customers and end-users.
An AIOps approach can help enterprises improve operational efficiency, better manage risk and compliance, and drive down costs. Operational efficiency is a key benefit of AIOps. By automating and integrating data from disparate systems, AIOps improves enterprise's ability to identify and resolve problems quickly and efficiently. These are additional examples of how enterprises benefit from AIOps:
Move from proactive to predictive;
Detect anomalies that usually go unnoticed;
Discovery of hidden relationships between discrete systems and processes;
AI driven capacity planning;
Enhanced performance monitoring and service delivery;
Improved productivity and ROI;
Enabled digital transformation;
Positive disruption; and
Enhanced customer experience.