News Roundup, July 15: What's Happening in AIOps, ITOps, and IT Monitoring  
On this day in 1988, the blockbuster movie, "Die Hard" was released. Starring Bruce Willis who says this is his favorite role, the movie takes place in a skyscraper over Christmas Eve. While you debate whether "Die Hard" really is a Christmas movie or not, check out what's going on today in AIOps,  ITOps, and IT infrastructure monitoring.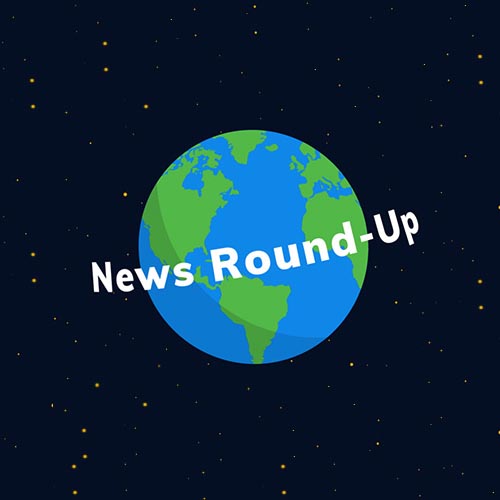 1.) Here are some top DevSecOps trends to support IT innovation in 2022.
IT Brief shared these key DevSecOps trends for enabling innovation:
1. Infrastructure as code (IaC) uptake is rising.
Infrastructure-as-Code (IaC), aka software-defined infrastructure, is the management of hardware using code. It enables IT hardware resources to be configured, managed, monitored, and provisioned using software rather than manual processes.
According to Gartner, 60% of organizations will be using infrastructure automation tools as part of their DevOps strategy by 2023, improving application deployment efficiency by 25%. In addition, defining infrastructure as code enables greater automation throughout the delivery pipeline, making it easier to replicate the testing and deployment process for new code. This is essential for accelerated DevSecOps adoption.
2. Attacks via vulnerable third-party code are growing.
Many organizations make use of third-party code and software libraries in their development of new digital services. Any vulnerabilities in this code expose their applications to cyber-attacks. To guard against this, organizations must monitor their use of third-party code so they can patch any new vulnerabilities that are discovered.
3. Root-cause analysis using AIOps will be essential
Gartner defines artificial intelligence for IT operations (AIOps) as the combination of "big data and machine learning to automate IT operations processes, including event correlation, anomaly detection, and causality determination."
Such automation is becoming essential to enable DevSecOps teams to manage cloud environments whose complexity is putting them beyond the capabilities of manual processes. AIOps can analyse data on activity in real-time, helping to prevent DevSecOps teams being overwhelmed by alert storms and providing precise answers that enable them to innovate more rapidly.
4. MLOps is no match for AIOps
Machine Learning Operations (MLOps) is a set of management practices designed to aid the effective and efficient deployment and maintenance of machine learning in production environments. It is often confused with AIOps but is quite different.
MLOps can only suggest a relationship between a problem and a possible solution. AIOps identifies problems precisely and provides actionable answers. MLOps systems must be trained to distinguish normal from abnormal behavior. Data models must be verified, which requires time and effort from DevSecOps teams—time that could be spent on more strategic priorities.
2.) Artificial intelligence can power your IT desk.
This article in Venture Beat discusses how network operators are starting to trust AI technology to proactively discover problems without operator prompts and independently issue support tickets as technologies advance. Eventually, AIOps technology will move all the way to the end-user and be a virtual attendee watching over your Zoom call, helping fix bandwidth problems or bad connections in real time. These kinds of scenarios in the enterprise are closer than many think.
AI and AIOps are the next and ultimate step in the evolution of automation in doing tasks on par with human domain experts. Thus, the benefits of AI are well known and increasingly desired by enterprise leaders. In fact, research has shown that 95% of respondents believe their organizations would benefit from embedding AI into daily operations, products and services. However, while the industry is nearing complete buy-in to incorporate AIOps, at the very same time, only 6% of C-level respondents reported that their organizations have adopted AI-powered solutions.
Many businesses are standing in their own way when it comes to facilitating successful AI adoption. Most often they fail on one or more of three common challenges — readying technology stacks, preparing the workforce, and establishing AI governance.
3.) Data and analytics are essential ingredients for building and deploying successful AIOps.
Enterprise AI estimates the AIOps platform market size will grow at a CAGR of 32.2% from 2021 to 2028, from approximately $2.83 billion in 2021 to $19.93 billion by 2028. That said, effective AIOps solutions don't materialize overnight. A fully baked AIOps solution results from a recipe perfected over time through robust experimentation with three essential ingredients: data, analytics and diverse domain expertise.
Successful AIOps simply do not exist without data. This ingredient is critical, and while available in abundant supply, the challenge is to harvest the data in a usable and validated form. AIOps relies on hundreds – or even thousands –of data points from diverse sources (for instance, network performance, business systems and customer support) all generating by the second, and in many cases, sub-second rates. How that vast pool of data is processed may make or break an AIOps solution. For speed, cost-effectiveness and maximum efficiency, a split pipeline of on-and off-premises data management yields the best result.
The second essential ingredient for AIOps success is analytics. Analytics fold into the AIOps mix in two phases, including exploratory analysis – sifting through raw data for trends or anomalies that require additional examination – and advanced statistical analysis, which converts to actionable insights. As data funnels through the pipelines, engineering teams often skip ahead eagerly to advanced statistical analysis despite the integral role of exploratory research. Bypassing this initial phase can lead to data overfitting – injecting bias into the AIOps process and falsely identifying issues that would render AI/ML algorithms useless and cause unintended operational consequences.
The third ingredient for a successful AIOps implementation is domain expertise. In the case of AIOps creation, there can't be too many proverbial cooks in the kitchen. Successful deployment of AI in any enterprise requires the involvement of a diverse set of domain experts.
4.) ScienceLogic is expanding to South Africa.
According to Finextra, ScienceLogic's presence in South Africa will be represented by value-added local distributor, Corr-Serve, who will enable the company to expand and further support its growing customer base in southern Africa.
"As digital transformation journeys take hold, businesses and the MSPs serving them are looking to improve ITOps through speed and agility. Today's businesses, under pressure to prove business value for transformation initiatives, need to innovate quickly to provide enhanced, resilient digital experiences to customers," says Dave Link, founder and CEO of ScienceLogic. "It's here where critical toolsets that support the adoption of AIOps are seeing worldwide demand, and increasingly in southern Africa too. Our partnership with Corr-Serve and its extended MSP base is testimony to this drive."
In the last year, South African research house, BMI-T, valued the South African AIOps market at R914 million, with R374 million of annual spend in the financial, business, and other services sector.
Just getting started with AIOps and want to learn more?  Read the eBook, "Your Guide to Getting Started with AIOps"»