Five Reasons to Make the Shift to Service Monitoring with AIOps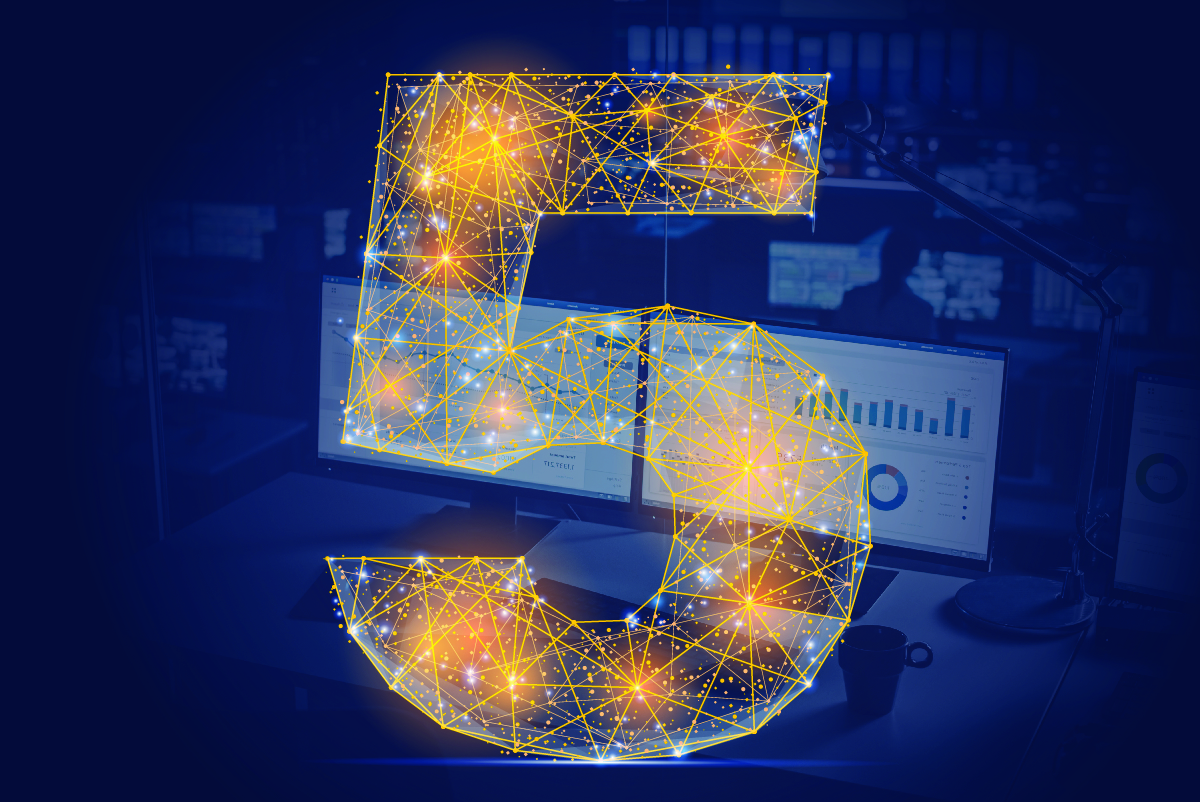 Improvements in the performance and accessibility of technology have changed our expectations for how applications should work and, by extension, the way we work. For example, three years ago only 6% of workers were remote. According to the 2021 Upwork "Future Workforce Report," that number is now 22%, and remote workers are expected to reach 28% of the workforce by 2025. As more and more people are let loose from their office tethers, they bring with them a belief that their organization's services and applications should work as they did before. What's more, expectations extend from the workplace to the marketplace. Users of all types of IT services want those services to work when needed, as needed. And if they don't, they may well find a new provider.
Enterprises facing the prospect of IT underperformance amid increasing demands and infrastructure complexity need to take steps to maintain the health, availability, and reliability of their services and applications before end-user frustration and service level agreements (SLAs) are at risk. That's the subject of a new ScienceLogic AIOps journey webinar, "Five Reasons Why You Should Make the Shift to Service Monitoring," hosted by our own Jared Hensle, Senior Product Marketing Manager, and Patrick Hubbard, Director of Technical Marketing.
IT Moves Fast. AIOps Moves Faster.
When IT infrastructure was simpler, IT operations management could focus attention on monitoring and maintaining individual servers, databases, and network devices to keep data flowing and services working. But those days are long gone, and it's essential to monitor the individual layers and components of your hybrid IT infrastructure and applications. There are simply too many components for anyone to understand how it all works together, much less know when and what is impacting your end-users. And things move too fast for IT operations staffs to keep up when they are made to rely on traditional approaches to IT operations management and monitoring.
Today, with the support of artificial intelligence for IT operations—AIOps—it's possible for enterprises to make the shift from individual device monitoring, and achieve business service monitoring in order to:
Gain service visibility across your entire IT estate—from users to the infrastructure;
Proactively avoid service outages by understanding risk of business service impact;
Reduce incident noise by correlating all data within a service context;
Prioritize incidents based on business service health, availability, and risk; and,
Speed root cause analysis by correlating events, changes, and anomalies within a service context.
The Knee Bone Connected to the… Ankle Bone?
The journey to AIOps begins with a realization (or perhaps admission) that the hard work of IT operations is now a job for machines. Time was you relied on smart people in a room crunching numbers and examining performance charts to get a good understanding of what was going on in the network and fix the things that were broken. That's because networks were simpler and operated on a far smaller scale. The knee bone was always connected to the shin bone.
Today, with cloud and hybrid environments dominating the IT ops landscape, the knee bone might be connected to the elbow bone, and that means a much higher level of sophistication is needed in the monitoring used to see it all and connect the dots. That task requires machine learning to separate signal from noise, provide rich, topographical context, and deliver root-cause analysis. Then, as an additional support for the IT ops team, automate many of the routine tasks that would normally take hours from each person's workday, and require on-call availability.
Map a Course to AIOps.
By shifting the burden of analytics and break-fix response from people to an AIOps platform like ScienceLogic SL1, you can take charge of your IT estate and invest fully in the infrastructure that works for your enterprise without fear of being overwhelmed. No matter how large and complex that infrastructure becomes, when your IT operations posture is one of proactive, services monitoring, you have the confidence of delivering services at more than just a minimum, keep-the-lights-on, SLA level. Instead, with AIOps you can support those services in a way that meets (or exceeds) customer and user expectations, keeping them happy and even translating into a competitive edge as employee and customer retention rates rise, and second-level and higher technical staff can spend more time on value-added tasks that increase their satisfaction and contribute to the bottom-line.
Jared and Patrick walk through the progression of capabilities and advantages that AIOps, and ScienceLogic SL1 specifically, delivers to build momentum toward true services monitoring. That journey to AIOps enables comprehensive discovery, data collection that provides full visibility across the IT estate, and complex analytics that produce meaningful insights for executing proactive maintenance as well as root-cause analysis for prioritizing and automating incident response.
Whether your IT resources are burdened by an increase in remote workers, or you are merely struggling to keep pace with user expectations as you try to make progress in your efforts to manage the complexity of your IT infrastructure and deliver services at a consistent level of reliability, it may be time to consider embarking on a journey to AIOps. ScienceLogic can help map out a course, and a good first step is to gather information, starting with our webinar, "Five Reasons Why You Should Make the Shift to Service Monitoring."