News Roundup,  July 1: : What's Happening in AIOps, ITOps, and IT Monitoring
On this day in 1847, the 1st US postage stamps went on sale in New York City, with the 5 cent depicting Benjamin Franklin and 10 cent featuring George Washington. To celebrate today, mail a letter to a friend and read up on the latest in AIOps, ITOps, and infrastructure monitoring.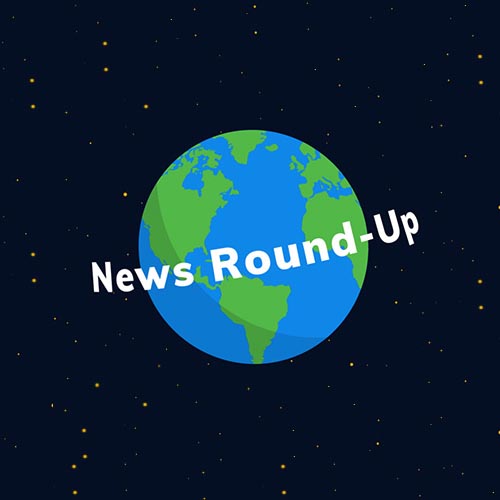 1.) Here's how to deploy AIOps strategies to drive cost savings.
This article by Expresscomputer explains how to leverage AIOps strategies to drive cost-savings.
AIOps is a combination of big data and machine learning to automate IT operations processes, such as event correlation, causality determination, and anomaly detection. Today's IT has increased the complexity of application architectures and IT operations, and AIOps is the response to handling such complexities.
It can also help in identifying root causes and reduce false positives and build alert correlation.  According to Gartner, 30 % of large enterprises will be using AIOps platforms and digital experience monitoring technology to monitor IT by 2023, from the mere 2% in 2018.
So, how can you leverage AIOps strategies to drive cost-saving?
Identify problems and predict probable future incidents;
Reduce human error with AI/ML;
Avoid critical IT incidents through predictive analytics;
Automate anomaly detection and root cause analysis;
Invest less in training and management; and
Forecast and plan for the future.
AIOps platforms are a versatile and valuable addition to any enterprise offering a practical and AI-enabled solution to processing data, empowering IT to respond to outages and downtime, thereby ensuring that you are focused on the bottom line. According to a Gartner report, "The long-term impact of AIOps on IT operations will be transformative." AIOps will continue to expand its reach into the ITOM sector and is expected to grow at a CAGR of around 15% between 2020 and 2025.
2.) Learn more about the mystery of predictions in AIOps.
This blog by Datanami uncovers the mystery of making predictions for AIOps and IT Operations Management.
We can define AIOps as the use of artificial intelligence, machine learning, and automation in IT operations and transform the way IT operations are managed by minimizing manual intervention of human operators. The goal is not to take the human out of the loop, on the contrary, it is there to help the human operators to manage the ever-increasing complexity in IT operations. We can characterize AIOps solutions at different platforms with these four principles:
Advanced data processing and predictive analytics;
Topological data analysis;
Correlating events and other relevant data; and
Automated remediation.
If more data (metrics, log, trace) from your IT system and business applications would produce accurate predictions and prevent incidents is a fallacy. Collecting and processing more and more data creates its own limits. Just like the stretched limits of the spotlight of a car driving through the darkness, only observing parts of the road each time, we are observing parts of the IT infrastructure and applications each second. Unexpected, low risk high impact black swan events could still crash your system. But what is AIOps then good for?
Well, one sure benefit of AIOps is that it contextualizes data and anomalous behavior accurately enough to take preventive actions (even in an automated, self-healing way). The monitoring teams would not be overwhelmed with noisy alerts. AIOps will filter the signal from the noise much more accurately.
3.) Here are some AIOps trends expected for 2022.
This content by Techiexpert explores various AIOps trends for 2022.
AIOps trends happen to be the perfect assortment of machine learning and AI.  IT undertakings and systems are supposed to seize momentum with these AIOps trends. It is indeed a wonder in the domain of data sciences. The technology is equipped enough to assimilate a series of critical functions such as event correlation, performance monitoring, analysis, dependency management, IT services, anomaly detection, and process automation. When it comes to predicting issues, these AIOps trends seem invincible:
Cyber security will be more prolific and automated;
Close observations will be determined through work patterns; and
Enterprise Suites will amp up its performance.
We presume that AIOps have a promising future in various industry verticals. These trends might assume epic proportions in terms of being used in hybrid work processes and remote work procedures.
4.) Check out these seven DevOps practices to improve application performance.
This blog by InfoWorld offers seven DevOps practices to improve application performance.
DevOps is primarily associated with the collaboration between developers and operations to improve the delivery and reliability of applications in production. The most common best practices aim to replace manual, error-prone procedures managed at the boundaries between dev and ops teams with more robust automations.
Experts have identified seven opportunities where DevOps practices and methodologies can impact performance and the user experience:
Build security practices into apps from day one.
Standardize architecture and infrastructure blueprints.
Institute observability and continuous testing in the CI/CD pipeline.
Control deployments with feature flags and canary releases.
Establish rigorous observability and monitoring standards.
Extend monitoring with AIOps and automations.
Define SLOs and error budgets.
DevOps teams have a lot on their plate, and DevOps best practices help teams balance their focus between accelerating dev and improving reliability and performance. The key to success may be in defining problem statements, debating approaches, iterating on solutions, and measuring impact.