News Roundup, November 19: What's Happening in AIOps, ITOps, and IT Monitoring
On this day in 1911, the first trans-Atlantic wireless transmission was received in New York from Italy by using technology created by Guglielmo Marconi.
AIOps,
Cloud,
ITOps,
Monitoring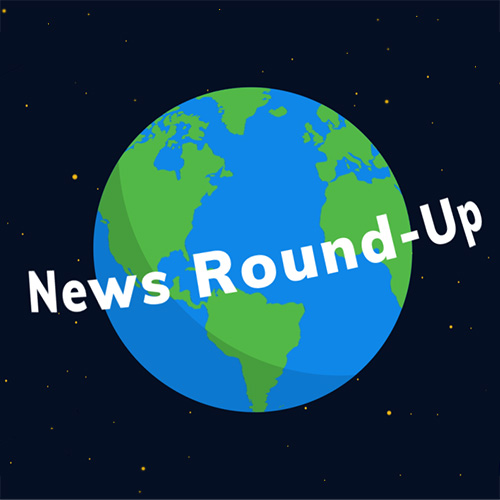 Marconi's life's work involved transmitting telegraph messages without the use of wires, and thanks to his efforts people were able to connect across the globe. Speaking of global technologies, here's the latest news in AIOps, ITOps, and IT infrastructure monitoring.
1. Discover the real value of AIOps.
AIOps has evolved into a go-to for advance problem solving for identifying problems that defy most humans, but there are some new features that can take this technology even further. Learn more in this article published in eweek.com.
AIOps arrived at its current incarnation from two different directions. For example, the jointure of machine learning with monitoring and operations technology. Along the way, existing monitoring and Ops players who may now support both traditional systems and cloud-based systems initially just "AIOps washed" their existing product lines. In most cases, they bolted on an AI engine and provided some type of integration with the existing tools, databases, and repositories to assist in the operations of cloud and non-cloud-based systems.
Some of the new features include self-healing capabilities and built-in orchestration and automation which allow the CloudOps teams to remove most of the human interactions that were formerly required to do CloudOps. The days of ops teams carrying around company cell phones to look for critical errors are over, and it's about time.
In addition to better collaboration, improved performance, and system performance benefits, there are other positive aspects of adding AIOps to your enterprise, such as :
The value of business agility by shifting ops around scalability and changeability as needed;
Not having to frequently replace hardware and cloud services;
Predicting Ops costs and modeling future costs around budgeting limitations; and
Maintaining compliance with regulations and policy, thus avoiding fines.
2. The role of cloud computing is the journey to net zero.
An article in Tech Monitor explains how cloud computing can be used as efficiently as possible to help your IT environment.
Switching to cloud computing, it is generally agreed, can help organizations minimize the carbon footprint from their IT infrastructure and hit net zero targets faster. But as with all sustainability initiatives, IT organizations must assess cloud providers' sustainability claims carefully, and ensure they are using cloud as efficiently as possible.
Tech Monitor was joined by a group of CIOs who discussed how cloud adoption can help organizations achieve their net zero goals and concluded that success can be accomplished by doing the following things:
Understanding the role of tech leaders
Learning how to measure progress
Discovering additional benefits of switching to the cloud
3. Unlock the five fronts of digital transformation in the middle market.
Midsized companies can grow up to 75 percent faster when they have clear and comprehensive digital visions. Harvard Business Review explains how this can be achieved since the pandemic has shifted priorities.
The past 18 months have brought unprecedented challenges to businesses of all sizes, and the U.S. middle market was not immune.
The National Center for the Middle Market (NCMM) has been tracking the performance and sentiments of companies between $10 million and $1 billion in annual revenues since 2012. After experiencing negative growth rates in 2020, average revenue growth for the period of June 2020 to June 2021 was 8%. That's good news, as average annual growth dating back to 2012 has been approximately 6.5%. However, a closer look reveals a split recovery: 45% of companies reported revenue growth of 10% or more, but another 384% experienced flat or declining revenue.
With an uneven recovery and ongoing challenges, how can midsize companies continue to thrive? We know from our research over the past decade that they're generally resourceful in the face of constraints such as capital, expertise, and time. Focusing on digitizing their businesses will help address challenges around customer and employee engagement.
While impressive, nearly two-thirds of leaders also say a digital skills gap in their workforce is holding them back from even more aggressive pursuits. So how should executives address these issues? The NCMM developed a framework to help guide middle-market companies in the process of digital transformation. The enterprise sits in the middle of five distinct but interconnected activities:
What We Sell – product and service offerings.
How We Produce It – supply chain, manufacturing, operations.
How We Sell It – customer experience, channels, marketing.
Our IT Backbone – infrastructure, security.
Our Workforce – talent, digital skills.
By utilizing some of these best practices, middle-market companies can kick-start or help strengthen their own digital journeys and set themselves up for future growth in the process.
4. What's the missing piece of AIOps?
AIOps tends to be a nebulous term that can include any system combining big data and machine learning to automate IT operations processes. This can encompass everything including event correlation, anomaly detection and more. However, some areas of AIOps are commonplace, while others are still gaining traction. This article in The New Stack explains what's working well with AIOps and predicts the path forward.
Up until now, AIOps has mostly been used in the context of monitoring. As a buzzword, people tend to think of the term in relation to creating baselines for your data and then alerting to any deviations, connecting multiple sources of information to find the root cause for a problem. These are powerful use cases and are allowing businesses to find correlations that they might not have achieved without AI. For example, you might find that poor bandwidth in a specific region led to an increase in tickets from customers within that location, or that you have idle cloud resources that are costing you in storage or compute dollars behind the scenes, allowing you to make manual changes to optimize costs.
However, in many ways, categorizing AIOps as just monitoring and detection doesn't make it that different from the previous category of IT operations analytics, where companies would look at operational data, including logs and security feeds, and then aggregate these to make smarter decisions.
To get more out of AIOps, companies need to move past simple monitoring use cases, and look toward management of the cloud with the help of automation.
There's no doubt that the repetitive nature of monitoring and anomaly detection makes it a perfect AIOps use case. However, to see the real benefits of AIOps, we need to go further. Cloud provisioning and optimization are two exciting and upcoming areas for AIOps to improve and could offer advanced cloud management and control in a way that has not been explored to its full potential yet. Think about how AI could not only establish a baseline for compute or storage and then alert you to a spike but take the next step to reserve instances or shut down resources that are not needed or which are costing you more than they should.
For this to work, several elements of AIOps need to come together and work in harmony including traditional AIOps monitoring, AIOps automation: and continuous optimization.
Just getting started with AIOps and want to learn more? Read the eBook "Your Guide to Getting Started with AIOps»