DoD-Worthy Interoperability & Cybersecurity Standards: What Does It Mean to Our Customers?
This is the third in a series of four ScienceLogic blogs on the topic of the Department of Defense Information Network (DoDIN), including what it is, what it means to be approved under DoDIN standards, why it is important to both our federal and private industry customers, and the process for being approved for listing.
by Lisa Rogers, Sr. Program Manager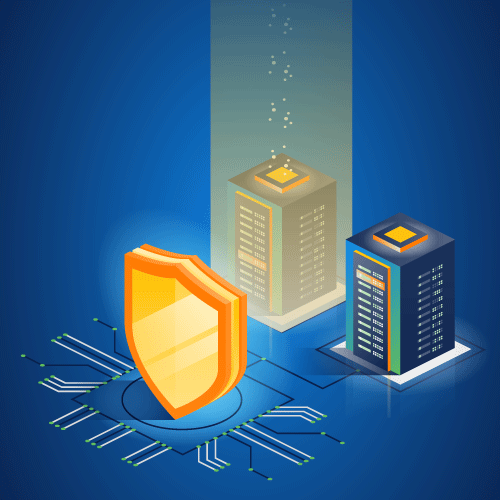 ScienceLogic invests a lot of time and resources into the processes required for approval as a Department of Defense Information Network (DoDIN) vendor. There's a lot at stake for a high-tech military that relies on its network for managing the demands of modern warfare, including keeping critical systems and information safe. We need to continuously improve the security of our products and data and prove to one of the largest and most complex consumers of information technology that we are up to the task.
But how does our investment in the DoDIN's rigorous standards benefit our other customers? The simple answer is to say that, if the U.S. military trusts ScienceLogic, you can too. Because we must have a product that is architected to operate securely within environments that handle highly sensitive information–that may include matters of national security–it's a good place to start.
Security Is Fundamental
In light of the repeat cyberattacks that have been in the news lately, security is a fundamental tenet for any organization that hosts or develops technologies for deployment for today's enterprises. Digital products must be hardened end-to-end against the many threats that a customer faces while conducting business in the digital age. That's what we strive to deliver, and we are proud that SL1 was the first AIOps platform to be included on the DoDIN-approved products list for end-to-end monitoring solutions.
Let's take a closer look at what that means for you:
Hardened Platform: The hardening of any technology product or service requires rigorous testing not only for internal development but across the entire supply chain of what it takes to make a technology product for today's security-conscious organizations. Our Trust Center details and documents these processes, compliances, certifications, and other aspects relevant to maintaining a secure network.
Secure Data: If your monitoring tool has access to all the traffic and performance of your network and infrastructure, it is potentially at risk for attack. Imagine the risks that the DoD has. If the government can trust ScienceLogic to collect and transmit their data, you can too. And that data can contribute to forensic investigations and remediations in the event of an attack.
Role-Based Access: Reliance on remote access for both workers and contractors has led to new risks and threats, including digital supply chain attacks. Discrete, role-based accounts restrict system access as required. Actions taken by these accounts are logged in SL1.
Every feature and component of SL1 is engineered to be secure enough to operate as a component of one of the world's largest, most demanding, and most secure IT environments. ScienceLogic has done the hard work to make it easy for you to put your confidence in our technology, and we provide the transparency required to earn your trust.
Stay tuned for part four of the DoDIN series to learn more about the rigorous process our team endured to deliver a secure SL1 to you.