SL1 Eiffel Release: Making IT Work Flow Faster & Easier
Introducing SL1 Eiffel. Designed to expand your ability to see, contextualize, and act in order to accelerate your journey to AIOps.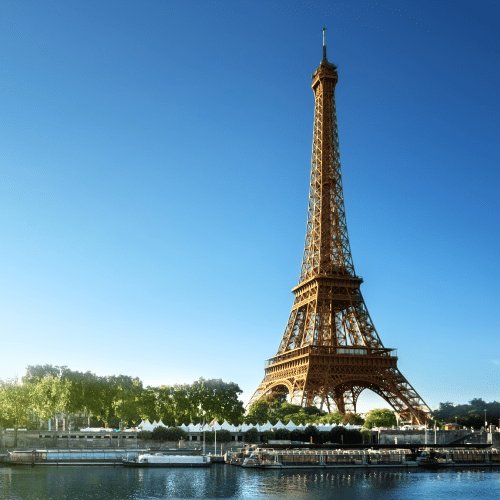 With organizations requiring more technology to support the shift to a hybrid workforce, IT is overtaxed. And digital transformation requires a skilled staff, but most organizations are struggling to find IT employees with the right skill set—halting digital transformation initiatives. Thankfully, SL1 Eiffel makes it easier to increase your existing IT staff productivity through automation so they can spend more time on strategic business projects.
Over the last 3-5 years, ScienceLogic has laid a strong foundation for automating IT workflows across the IT ecosystem through SL1 PowerFlow. To help you achieve automated operations faster, SL1 Eiffel expands the existing out-of-the-box automated workflows such as:
CMDB/Inventory (Infoblox)
Incident/Notification (Jira Service Management, WebEx Teams, Salesforce, AWS Incident Manager, and Azure Sentinel)
Troubleshooting and Remediation (Adds 50+ new recommended actions)
Configuration and Change Management (Restorepoint, ServiceNow adds emergency changes)
This latest release also introduces new workflows for the following tools:
Digital Experience Monitoring (Thousand Eyes)
DevOps (Atlassian BitBucket)
Orchestration (Ansible, Chef, and Azure)
As you extend your connection between SL1 and other endpoint systems, SL1 PowerFlow Control Tower now gives you visibility into the connectivity and health of your endpoint systems like ServiceNow, Restorepoint, Jira Service Management, etc. The more you automate, the more you'll want to know if your automated workflows are running smoothly.
Accelerating Root Cause Analysis with Machine-Driven, Service-Centric Insights
With our last release, SL1 Duomo, we introduced the ability to bring change data into your behavioral correlation analysis. SL1 Eiffel expands this capability to include ServiceNow emergency changes and RestorePoint network configuration changes so you can have a more complete view of changes being made. You can see if a service is unhealthy or at risk, immediately see if anything has changed, and in a single click investigate any recent changes further.
Fusing Data Types & Sources Into an Extensible Data Platform
We know how crucial it is to have real-time visibility into the environments you control as well as cloud-based environments you don't control. For that reason, we continue to expand the types of data we discover and monitor with 35+ new or updated monitoring PowerPacks, including support for roughly 150 new Azure services. And SL1 Eiffel expands the Monitoring PowerPack SDK to support CLI and REST and extends data collection to include Linux Agents and Webhooks.