News Roundup, May 6: What's Happening in AIOps, ITOps, and IT Monitoring
On this day in 2004, the final episode of Friends aired after running for ten seasons. To celebrate ten years of good times (and much, much more thanks to reruns and streaming) with Monica, Chandler, Joey, Phoebe, Ross, and Rachel, grab yourself an enormous cup of coffee, and read on for the latest in AIOps, ITOps, and IT infrastructure monitoring.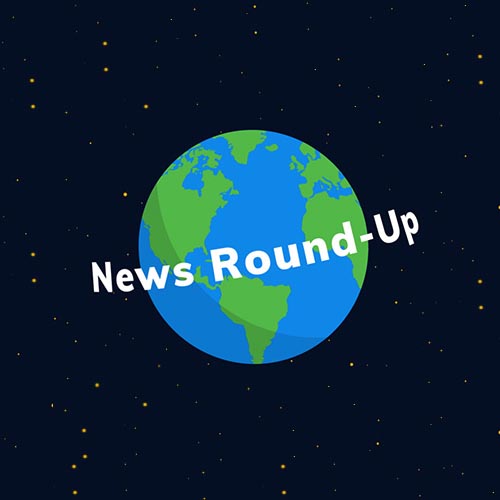 1. Hybrid cloud and AI megatrends shaping businesses in 2022.
IT World Canada explores hybrid cloud and AI trends that companies will begin to adopt in 2022.
Across every industry, enterprises are embracing digital technologies as a means for driving meaningful and substantive change within their businesses. The desire to fuel digital advantage accounts for the top prevailing trends in business today, driving investments in artificial intelligence, hybrid cloud and security. Companies will look to adopt these five AI trends to increase competitiveness, drive efficiencies, and generate new revenue streams:
AI for customer care;
AI enables sustainability gains;
Delivering on the potential of 5G with AI;
AI predicts IT issues, reducing downtime costs; and
AI to help solve security threats.
Here are the cloud trends predicted to play a fundamental role in driving innovation for resiliency and innovative business opportunities:
Enterprises will strategically migrate workloads as they embrace modernization;
Future of cloud computing: security will be front & center as cyberthreats grow; and
Preparing for data governance: the rise of industry clouds.
2. How reliable is machine learning in AIOps?
An article by ITSM Tools evaluates the reliability of machine learning as the foundation of AIOps.
What happens when machine learning leads to the crash of your IT systems, shuts down servers and applications, or takes actions over which you cannot control? Machine learning is the foundation of AIOps and automation, but to what extent can we depend on it, and how reliable is it?
One challenge for the reliability of your machine learning is assuming datasets share the same underlying distribution and domain they learned from. When you don't account for the uncertainties and risks that the change of environment brings to your machine learning model, it wouldn't take long to lose reliability in your models. Another major challenge is when you make predictions for future values. Some statements about the future values must be made, which could involve lots of uncertainties and inaccuracies that could affect the reliability of your machine learning significantly.
With machine learning models and AI systems, we're able to make sense of complex patterns in large datasets most of the time to obtain reliable predictions; however, this does not mean 100% of the time.
3. Modernizing IT operations with AIOps.
This article in Forbes explains how AIOps can help enterprise IT environments and bring them up to date.
AIOps platforms can significantly improve IT operational efficiency. In a nutshell, AIOps aims to enhance the quality of data so ITOps teams can utilize several use cases relevant to their practices. Also, AIOps detects anomalies and then provides contextual insights that can benefit enterprises, allowing them to roll out new features based on data and faster root cause analysis.
When researching potential managed AIOps vendors to partner with, there are a few things to keep in mind:
Ensure the vendor is partnering with one of the leading AIOps vendor platforms;
The partner should have a clear strategy to lead you into AIOps as well as the ability to manage distributed infrastructure, resources, support for hybrid or multi-cloud, applications, and tools; and
The partner should adhere to industry-leading security and compliance practices and have clear SLA expectations and requirements like performance agreements, issue-handling procedures, and termination.
4. There are three ways AIOps can strengthen enterprise security.
This publication by Enterprise Talk presents three ways AIOps can strengthen enterprise security.
Accelerating the digital transformation initiatives enabled organizations to keep their operations alive, but it came at the cost of ignoring vulnerabilities present in the infrastructure. The rapid surge in the number of cyber-attacks has exposed the vulnerabilities present in the infrastructure of these organizations. One way for organizations to deal with them is to incorporate AIOps that provide them with better visibility into performance and system data on a large scale.
Here are three ways AIOps enable organizations to strengthen enterprise security:
Helping with data set selection
Automating pattern discovery
Ease of use
Like any other advanced technology, the AIOps platform receives regular automated updates and maintenance that level-up defenses across the enterprise infrastructure, making it difficult for cybercriminals to execute their malicious intent.