Shifting From ITOps to AIOps: Capgemini's Transformational Journey
In a hyper-digital world, business transformation is vital for all organizations to compete and deliver against business and customer demands. If you aren't innovating and moving forward, you are falling behind as the competition and new market entrants are surely adopting technologies that give them the agility to meet needs and expectations. That means the challenge isn't just about keeping pace, but about leading the way.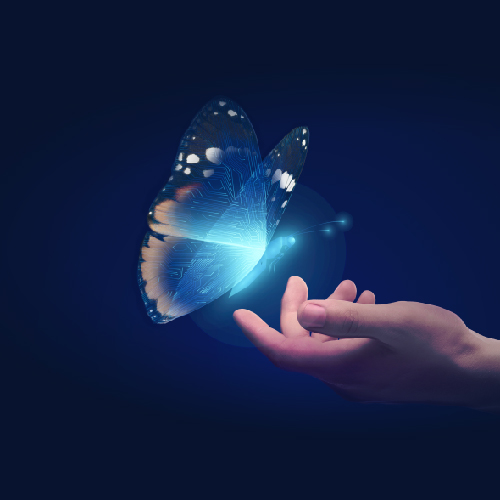 How can organizations get there? Technology research and consulting firm Forrester found that more organizations are shifting from legacy tech to IT management strategies built on artificial intelligence (AI), with as many as 80 percent of companies polled telling the firm that they need to be more agile to meet the demands of a changing, more competitive business environment.
A Shift From ITOps to AIOps
One such technology is artificial intelligence for IT operations—AIOps—that uses advanced AI techniques like machine learning to drive data collection and analytics for making fast, accurate IT operations decisions, and as the foundation for IT process automations that maximize both the health, availability, and reliability of IT infrastructure, and increase organizational productivity. Shifting from legacy ITOps to AIOps has allowed many forward-thinking organizations to quickly bring IT performance up to expectations.
In the latest ScienceLogic webinar, "Capgemini IT: Transforming from ITOps To AIOps," Leslie Minnix-Wolfe, Vice President Product Marketing, ScienceLogic, talks with Mike Rothgery, Head of Global Project Delivery and Monitoring, Capgemini, and Carlos Casanova, Principal Analyst, Forrester, about Capgemini's transformational journey.
Citing Forrester's Total Economic Impact (TEI) Report on Capgemini's shift from legacy ITOps to state-of-the-art AIOps, the trio discuss:
What's driving organizations to modernize IT towards more intelligent, automated operations.
Obtaining clarity on what business outcomes you want and how to get there.
Measuring how well you're delivering services today against desired outcomes.
Monitoring what matters most to your customers.
Amplifying agility with ML-assisted automation to accelerate innovation.
How to get started on your AIOps journey today.
The Cobbler's Child Gets New Shoes
As a global leader in consulting and digital transformation, Capgemini was in danger of becoming the cobbler's child. While the company was helping its extensive and worldwide portfolio of clients in every industry innovate and evolve business strategies through cloud and digital platform adoption, its own technology estate was lagging.
To bring its infrastructure up to speed, Capgemini turned to a technology it was familiar with: the ScienceLogic SL1 platform. Rothgery said the company had modest expectations to start, including gaining increased visibility across infrastructure. They knew they could only see about one-third of their configuration items (CI) and IT assets, and that was resulting in inaccurate and incomplete information. They didn't know what was working, what wasn't, and how their systems were really performing.
That lack of visibility and complete, accurate data meant they were also experiencing high incident volumes and a high mean time to resolution (MTTR). To reduce both meant shifting from a reactive IT management posture to a more proactive model. That would require complete, accurate, and timely data to give their analysts and engineers the contextual insights they'd need to quickly identify, diagnose, and resolve those issues, as well as take corrective actions prescriptively, rather than wait for problems to manifest in outages.
It's All About Results
With SL1 in place, Capgemini took a crawl-walk-run approach to its AIOps strategy. Rothgery said the initial focus was on eliminating and consolidating legacy IT ops monitoring and management tools, eliminating technology and operational silos, and gaining a full understanding of their IT footprint. From there, he said, they knew they'd be in a better position to evolve IT operations management and get to a point where making smarter IT investments was possible. That would allow them to better integrate tools and processes, effectively synchronize and share data across the organization, and set the stage for predictive maintenance and IT process automations.
In three years, according to Forrester's "Total Economic Impact (TEI) of ScienceLogic SL1 For Capgemini" analysis (report available for download), some of the results include:
66% reduction in events;
A decreased MTTR on remaining incidents from four to two hours;
A 3x reduction in annual service outages from 450 to 150; and,
$4 million increase in productivity.
A Good Tool Increases Productivity
That translates to more value-added activities from staff, a point Casanova says is worth emphasis. Too often, people look at those numbers and equate it with headcount reductions, but the opposite is true. Like any good tool, AIOps helps the people that make up an organization to be more productive.
"Those employees are not suddenly freed up and they can go home," Casanova said. "They can actually go do all the other work that's not currently being done."
If you want more details on Capgemini's adoption of AIOps and subsequent IT transformation journey, register to watch "Capgemini IT: Transforming from ITOps To AIOps," on May 11 at 11:00am EDT.