Part 1: The Shifting & Expanding of Partner Value Expectations
This is the first part of a two-part blog series on ScienceLogic's partner ecosystem.
by Erik Rudin, VP of Technical Alliances & Ecosystems
AIOps,
ITOM,
ScienceLogic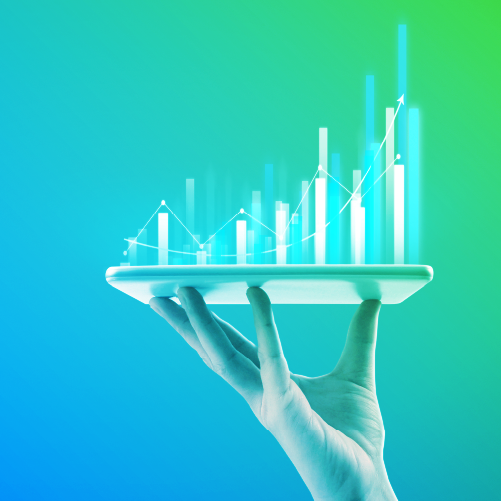 The ITOM software market has changed significantly during the pandemic which means partners' and vendors' plans need to be dynamic and evolve with new customer expectations. At ScienceLogic, we see this macro change as an opportunity to redefine the role of our ecosystem and elevate the role that partners play with our end customers.
To help navigate the shifting tides, we have evolved our understanding of how customers look at their partners and how partners look at their vendors and solution providers. The channel analyst community has been highlighting how these forces are shifting partners' mindsets towards their IT practices. The message is clear: Evolve your approach to the role of partner or face a rapid decline if you hold on to the older, more transactional approach to business.
Customers are suffering from vendor fatigue with the cacophony of messaging and myriad of choices which is evolving the expectation of partner value. To cope, customers lean on their trusted partners (resellers, systems integrators, and service providers) who can provide clarity on the best outcome-based approach to the customers' issues. Therefore, customers are expecting their partners to deliver specific business outcomes with the appropriate mix of software, hardware, and services.
In many cases, this means the partners are combining vendors' products together and offered as a customer solution. Much of these offerings are also desired 'as-a-Service' to reduce the pressure on capital expenditures and shift to contracts that favor the delivery of continuous value. There is a growing focus on sustaining value creation which means software needs to be wrapped with ongoing services that apply a partner's expertise (or IP) and meets well-defined KPIs and established project success criteria.
Shifting from Vertical to Horizontal
With the expansion of partner value expectations comes a broader opportunity to differentiate. To meet these new expectations, innovative partners are now building horizontal practices instead of highly verticalized solution areas. The practices are made of diverse teams across their organization that are often connected by the customer problem (example: IT modernization) which will require a mixture of technology and services from different groups coming together with a common goal for customer success.
Specifically building a software practice around customer outcomes forces companies to:
Restructure their teams,
Create differentiation through solutions; and
Connect the ecosystem together to deliver on the project goals.
Also, as more of their sales shift from direct customer sales to more of a 'partner-assisted' model which comes from selling hybrid cloud technology, internal partner success metrics have also shifted away from pure transaction margins and moved towards pull-through services across the practice area that showcase a partner's unique knowledge and approach to a customer problem.
 AIOps Supports Partner & Customer Success
We understand how important partners are in building trust with their customers to deliver on strategic initiatives. Customers are becoming increasingly dependent on the ecosystem of partners to provide clear guidance and direction on technology investments. Partners will play the role of influencers as the technology stack becomes more complex and when value creation is at the core of the project outcomes. And partners should feel confident in their selected technology vendors' ability to enable/execute on the plan. Consistency and project predictability drive up confidence and trust in the partnership. Trust drives more opportunities to deliver repeatable customer outcomes, and AIOps marries big data with ML to create predictive outcomes that help drive faster RCA and accelerate MTTR. Since in our market, there is no single vendor that completes the customers' AIOps journey, partners appreciate what different software vendors bring to the table in terms of technology, expertise, and the ability to enable self-service.
In turn with this IT market shift, partners are changing their needs and expectations of IT vendors. The focus has shifted from a heavy focus on enabling a transaction to a self-service enablement model that allows for different personas and contextualizing unique partner experiences.
Stay tuned for part two of this blog series where we'll discuss how ISV vendors like ScienceLogic are focusing their efforts on the partner journey, end-customer outcomes, and value creation on a continuous basis.