News Roundup October 22, 2021
On this day in 1938, law student Chester Carlson invented the first photocopier in Queens, New York.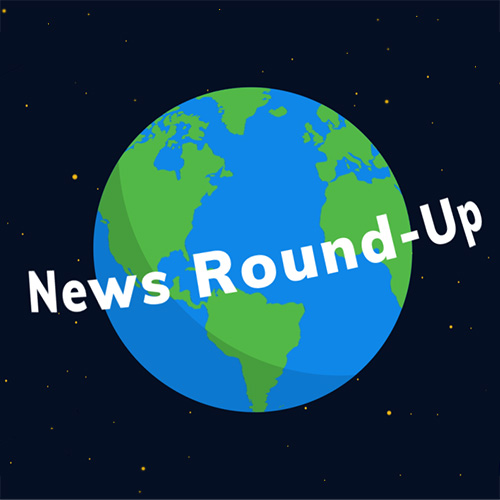 It took Carlson being rejected by more than 20 businesses over the next decade before he caught the interest of a major company that led to his Xerox machine changing the world. Speaking of changing the world with innovation, here's the latest news in AIOps, ITOps, and IT infrastructure monitoring.
1. Discover AIOps trends and predictions for 2022.
The latest AIOps predictions and trends are explained in this article published in AnalyticsInsight.com.
The cutting-edge business scenario has changed totally with the likes of arising advances like artificial intelligence, machine learning, and automation. Such innovations have changed present-day application structures as well as IT operations. Incorporating AI into IT activities empowers IT groups to perform more perplexing undertakings and computerize issue goals in complex IT conditions. This integration of AI into IT operations has led to the emergence of the term AIOps which leverages big data, analytics, and AI abilities to work on IT operations management.
As indicated by Gartner, half of the associations will utilize AIOps with application execution checking to give understanding into crucial applications and IT tasks. AIOps pledges to assist with changing the activity of IT frameworks and guarantee IT staff center around more significant undertakings. With expanding revenue in AIOps, the worldwide AIOps market is conjecture to arrive at $3127.44 million by 2025 at a CAGR of 43.7% during the period 2020 to 2025.
Here are AIOps trends and predictions in 2022 everyone should keep an eye on:
IT pioneers will observe AIOps.
Incident management capacities will be expanded.
More intelligent and extensive automation will be employed.
Boosting cybersecurity will be a priority.
AIOps will become a part of DevOps tool.
2. Learn three reasons why expert CIOs invest in AIOps to support digital transformation.
A blog in StarCIO.com explains why experts are choosing to invest in AIOps to digitally transform their enterprises.
CIO's and IT leaders are tasked to make sure systems are performing well, secure, and managed efficiently.  This is more important than ever because every business depends on reliable technology.
The IT service desk feels more pressure to improve the mean time to recovery (MTTR) to incidents and provide excellent customer service to hybrid working employees who require more customized and reliable technology to do their jobs. And business leaders have almost no tolerance to unreliable technologies, poor-performing customer experience platforms, or repetitive issues in revenue-generating systems.
Many CIOs have been leading multi-year digital transformation programs to help their businesses grow revenue, launch new products, improve customer experiences, and become data-driven. Over 70% are partially implementing microservice architectures, and IDC predicts that 70% of firms will be multi-cloud by 2023.
IT leaders from large companies have invested in AIOps to help their companies operate at digital speeds.
These leaders know they need a different operating plan to keep up with the pace of change, volatility in operating conditions, and expectation of multi-nine service reliability. They are protecting their businesses by centralizing operational data, applying open-box machine learning on monitoring and observability data, and automating many aspects of their IT operations. So, they turn to AIOps as a strategic insurance investment to ensure all their boxes are checked.
Here are three primary reasons CIOs justify the investment in AIOps.
AIOps protects revenue generating systems.
AIOps keeps IT operating costs in check.
AIOps reduces risks in fast-moving innovation and transformation initiatives.
3. Check out a new report that details how organizations using DevOps within complex cloud deployments are more successful.
An article published in InfoWorld.com delves into the findings of a new report that shows how organizations using hybrid or multi-cloud deployments achieve more success than their peers. This report highlights the best practices that set those using these deployments apart from the rest.
Google just released its latest DevOps report: "Accelerate State of DevOps 2021." The report found that respondents who use hybrid or multi-cloud were 1.6 times more likely to exceed their performance targets. These "elite performers," as summarized in the report, deploy 973 times more frequently than poor performers. Moreover, these elites have a 6,570 times faster lead time to deploy and a three times lower change failure rate. Elites also recover 6,570 times faster from failures if they happen.
According to the report, continuous testing and continuous integration are both markers of success for elite performers.
The study also found that elite performers were 3.4 times more likely to execute database change management. That adds database maintenance to the list of critical success factors. Observability was another metric that defined an elite performer. Organizations that leverage observability tools such as AIOps are 4.1 times more likely to have solutions that incorporate observability concepts and technology.
What does this all mean?
Here is the first and most obvious observation: Organizations that use hybrid or multi-cloud are more likely to deploy DevOps best practices and toolchains. In this scenario, the appetite for risk is higher, as are the budgets to experiment with emerging technology such as cloud-based DevOps tools, databases, and observability. The ability to leverage new technology relates directly to the amount of risk and cost an organization is willing to invest in its future.
Just getting started with AIOps and want to learn more? Read the eBook "Your Guide to Getting Started with AIOps»