News Roundup, November 27, 2020: What's Happening in AIOps, ITOps, and IT Monitoring
On this day in 1924, the first Macy's Thanksgiving Day Parade was held in New York City.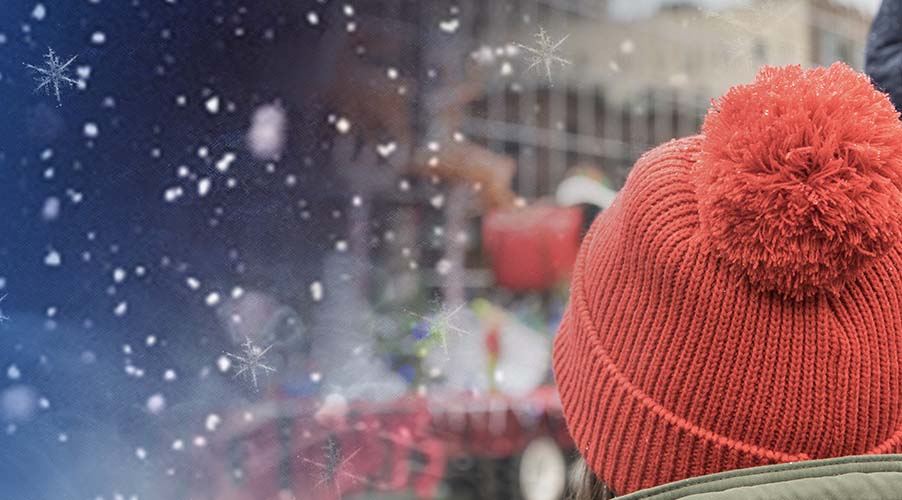 The second-oldest Thanksgiving parade, just behind Philadelphia's Thanksgiving Day Parade, Macy's annual parade started with store employees dressing up in vibrant costumes—accompanied by live animals from Central Park Zoo. In 1928, balloons replaced the animals—starting with Early Bird and Carnivorous Fish—with The Boss Baby and Red Titan from Ryan's world debuting this year.  And speaking of evolving from mammals to machines to better user experience, here's latest in AIOps, ITOps, and IT infrastructure monitoring
Here are recommendations on how can ITOps adapt to the "new normal".
In this article in APMdigest,  ITOps industry experts — from analysts and consultants to the top vendors — offered their best recommendations for how ITOps can adapt to the new normal of remote work. These recommendations include:
House Cleaning: It's time to take a collaborative approach to do some house cleaning of networks and systems. Improve efficiency by auditing logs to identify unused or rarely used apps, surveying employees about program use, and decommission old VPNs and other programs as needed
ITOps Maturity Assessment: Make sure you do a proper assessment of your ITOps situation and that you can survive going forward. A proper ITOps maturity assessment and a game plan is important more than ever.
Plan Long Term: Most importantly, assume the remote work/work from home situation is going to stay for a while and not temporary. Make plans accordingly. If it reverts back, great. If not, you planned for it. The second time around it won't be good to make excuses to the customer.
 AIOps helps organizations going through a cloud migration.
According to DevOps.com, businesses have become increasingly reliant on cloud as a critical component of their digital transformation strategies. This is even more true during the COVID-19 pandemic when businesses across all industries are aiming to provide the best digital experiences possible in our new, heavily remote world. There's no doubt that cloud migration can be challenging, but properly preparing and utilizing tools such as AIOps can help initiate this process and can provide ongoing visibility.
AIOps helps identify and resolve issues before they disrupt the end user during a cloud migration, arming technologists with insights and providing visibility within multi-cloud and containerized environments as companies manage their complex platforms. A surge of data can be managed in the cloud but can be difficult to manage without having visibility across the platform. AIOps offers an overview and provides updates and optimization suggestions, which helps businesses be competitive and have control.
The reliance on cloud support is only increasing, so the sooner you incorporate AIOps into your IT environment, the faster you can have confidence your services will deliver improved performance for the end user.
ScienceLogic is one of the top 10 AIOps companies.
According to Datamation, the appeal of AIOps is straightforward. Gartner points out that these platforms enhance "decision making by contextualizing large volumes of varied and volatile data." However, it also noted that while the space is advancing rapidly and adoption remains on the upswing, "AIOps platform maturity, IT skills and operations maturity are the chief inhibitors to rapid time to value."
If you're in the market for an AIOps solution, here are some things to consider:
A starting point for choosing a vendor and a specific solution is understanding how your current IT infrastructure can benefit from AIOps and what use case serves as a good starting point for replacing rules-based analytics with an automated framework of network diagnostics.
Two general categories of AIOps exist domain-centric platforms with built-in monitoring tools and domain-agnostic stand-alone solutions. Each has tools for ingesting events, metrics, and traces. Understanding which delivers bigger benefits can clarify the vendor-selection process.
It's important to select a solution that has business-specific IT service management (ITSM) use cases revolving around task automation, knowledge management, and change analysis.
Successful implementations enable insights across IT operations management (ITOM) through three crucial aspects of AIOps, Gartner reports. These include observe, engage, and act. Ensure that your organization understands how a solution fits—and connects to other tools—before finalizing vendor selection.
SD-WAN needs a dose of AIOps to deliver automation.
According to this article in Network World, SD-WAN decouples the control aspect of a network from the hardware to create a virtualized network overlay, while AIOps applies machine learning and data analytics to IT operations to automate processes. The convergence of the two – a.k.a. AI-driven WAN – promises to usher in a new era of WAN networking that enables IT to go beyond optimizing network and application experiences to delivering the best experiences to individual users.
AIOps is key to the evolution of SD-WAN, bringing much-needed automation and insight to a critical part of the network. However, AI-driven WANs cannot be deployed in a vacuum and must go beyond the network to deliver meaningful insight (and actions) at the application and user level. This not only leads to a better performing and lower cost network but also ensures user productivity and customer service remain high.
Just getting started with AIOps and want to learn more? Read the eBook, "Your Guide to Getting Started with AIOps"»