News Roundup, November 13, 2020: What's Happening in AIOps, ITOps, and IT Monitoring 
On this day in 1940, the Disney animated film, "Fantasia" was released.
AIOps,
Cloud,
ITOM,
ITOps,
Monitoring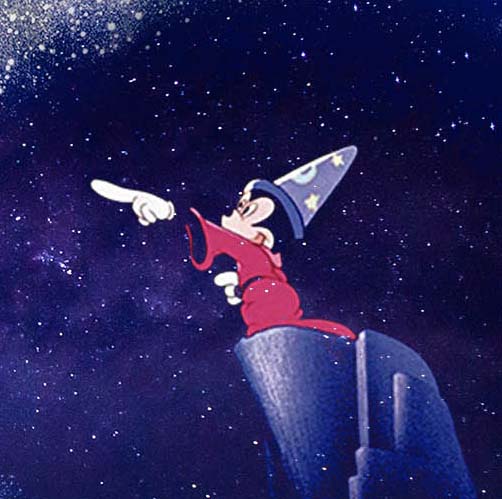 At 125 minutes in length, "Fantasia" is Disney's longest animated feature, and it was the first American film to use stereophonic sound. And speaking of using modern technology to better user experience, here's the latest in AIOps, ITOps, and IT infrastructure monitoring.
1. AIOps can improve efficiency in the federal government.
According to Analytics Insight, the federal government Security Operations Center (SOC) and Network Operations Center (NOC) teams are overpowered with tools. Handfuls, even hundreds are normal, which are intended to monitor and alert on different systems, applications, behaviors, and different elements of the IT enterprise environment.
And 75% of the federal technology budget is spent on operations and maintenance for legacy systems, which implies residents are not profiting by the efficiencies that originate from new advances fueled by artificial intelligence (AI) and machine learning (ML). To plan a digital experience that matches resident expectations, enterprise IT must move from a back-office support function into a key impetus that explores value and upgrades public-area security and efficiency.
By producing increased efficiency and effectiveness through AIOps use cases, federal government CIOs can start to explore the value of smart IT activities to anticipate and forestall cyberattacks, process increasing call center volumes and manage IT operations information.
Eventually, AIOps is a vital imperative for government agencies endeavoring to coordinate the expectation of their citizen stakeholders. It tends to be deployed dangerously fast and iterated in real-time. Generally significant, however, the cycle for deploying an AIOps use case doesn't change, so once a federal agency learns the methodology, there is no restriction to its ability to scale and advance towards intelligent automation and predictive capabilities.
2. "Human-less" data centers are making their mark.
According to this article in Information Week, the possibility of a "lights out" data center model has been debated within the IT community for over a decade. But after the COVID-19 pandemic forced data centers worldwide to function with skeleton crews or even no on-site personnel at all, the concept is gaining greater attention, helped along by the growing availability of sophisticated monitoring and management tools.
IT organizations prepare themselves for a bold future of a human-less data center by:
Considering Artificial Intelligence (AI): AIOps promise intelligent anomaly detection and even automated response.
Getting skilled: Hone your automation and orchestration skills, especially around working with RESTful APIs.
Failing gracefully: Accept that failures will happen and plan to handle them in a hands-off fashion through proper design and architecture.
3. AIOps helps organizations going through a cloud migration.
According to DevOps.com, businesses have become increasingly reliant on cloud as a critical component of their digital transformation strategies. This is even more true during the COVID-19 pandemic, when businesses across all industries are aiming to provide the best digital experiences possible in our new, heavily remote world. There's no doubt that cloud migration can be challenging, but properly preparing and utilizing tools such as AIOps can help initiate this process and can provide ongoing visibility.
AIOps helps identify and resolve issues before they disrupt the end user during a cloud migration, arming technologists with insights and providing visibility within multi-cloud and containerized environments as companies manage their complex platforms. A surge of data can be managed in the cloud but can be difficult to manage without having visibility across the platform. AIOps offers an overview and provides updates and optimization suggestions, which helps businesses be competitive and have control.
The reliance on cloud support is only increasing, so the sooner you incorporate AIOps into your IT environment, the faster you can have confidence your services will deliver improved performance for the end user.
4. Unified workflows help teams collaborate better on incident management.
According to ITOps Times, many companies don't spend the time and resources necessary to prepare for this inevitability, leading to panicked, disorganized, and ineffective incident response. Establishing best practices and investing in the necessary tools not only ensures that each incident is resolved as quickly as possible, but also creates the opportunity to learn from incidents and be more resilient going forward.
An effective incident management workflow should be established when systems are healthy, making clear what info is needed, who is responsible for managing the response, and how to memorialize the incident for future learning. This requires accessible data, well-understood roles and responsibilities, and clearly defined channels of communication — all planned and documented ahead of time — so managing the issue doesn't interfere with resolving the issue.
A triggered alert is generally the start of an incident management workflow, so teams need to be thoughtful about what constitutes alert-worthy data. But the "who" and "when" is just as important as the "what" — the people who are alerted, and when these alerts are escalated, are as significant as the content of the alert.
Once the right people are alerted, and are communicating within their preferred messaging and communications tool, they'll also need access to all the relevant data from both the current and historical incidents. Teams need the ability to sort incidents by key metadata, view a chronological list of updates contributing to the issue, and provide relevant commentary, context, and outcomes. Having a proven set of integrated tools that consolidate all the necessary data in one place will make this kind of collaboration easier and more fruitful.
Just getting started with AIOps and want to learn more? Read the eBook, "Your Guide to Getting Started with AIOps"»