A Shift to Scalable Software-Driven Automation
Digital transformation takes a lot more than just having the right tools and process improvement frameworks. Here's QTS's transformational journey.
CMDB,
Monitoring,
ScienceLogic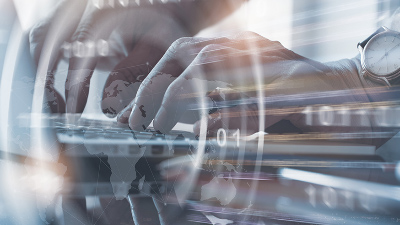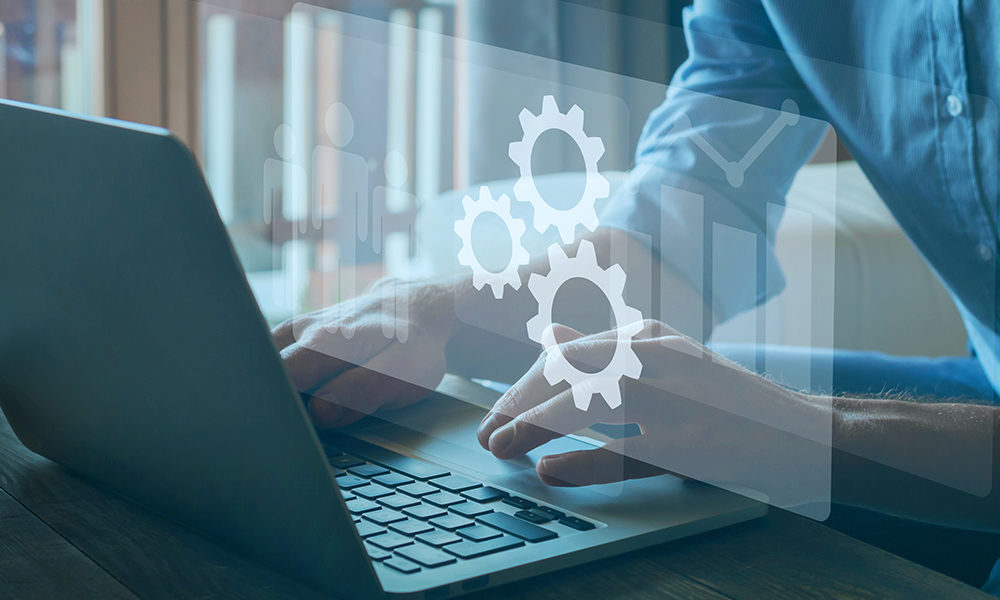 When we talk about the power of AIOps to enable innovation, it helps to have examples of how other organizations have embraced that opportunity. In the latest ScienceLogic webinar, "A Culture Shift from Monitoring to Service Visibility," Jeff Sangillo, VP of Technology, Engineering, and Operations, and Jeremy Meeks, Senior Manager for Intelligent Services Engineering at QTS, talk about how QTS Data Centers are using the ScienceLogic SL1 platform as the foundation for innovation that led them to create QTS Intelligent Services.
QTS Data Centers is a U.S.-based, publicly owned real estate investment trust (REIT) and global data center operator, providing services in the U.S. and Europe. A few years ago, the company realized it was in reaction mode when it came to addressing issues affecting the performance of its IT services and customer satisfaction. As a company that prides itself on excellent customer service (they boast a rolling 12-month Net Promotor Score over 80, which is nearly twice that of its competitors), QTS knew it could do better. They defined a vision that would transform IT operations from reactive device monitoring to proactive service visibility, enabling a shift to scalable, software-driven automation.
Transformative Technology and Partnership
That transformation meant reshaping the company's operations culture around innovation and collaboration to be able to have a true business impact, and the creation of what QTS calls its Intelligent Services engineering function—a new cross-functional scrum team of network, systems monitoring, and CMDB engineers. To make it happen, QTS needed a technology partner, so they searched for an organization that would help the company realize its vision, not a vendor that would walk away after signing a sales contract.
"Innovation is more than just a vision; it's making sure that we are organized the right way with the right people, having the right conversations around the right goals." Jeff Sangillo said. "We knew we needed a combination of a clear vision, an agile organization, and committed partners."
Sangillo said that after evaluating a number of vendors based on analyst input and lab proofs-of-concept, ScienceLogic was the clear choice for the platform and partner role. ScienceLogic stepped in right away with a series of Clarity Workshops to help align technology and vision, backed up with a "top notch and very responsive support team" committed to helping QTS maximize its investment in SL1.
"You hear the words 'customer journey' and 'customer success' a lot these days," Sangillo said. "I can't think of many vendors that truly represent those ideals better than ScienceLogic."
Unlocking the Power of Visibility
Jeremy Meeks described Intelligent Services Engineering as "unlocking the power of visibility," or using SL1's complete infrastructure visibility, analytics, and common, unified picture of the IT environment to shift QTS from seeing device data out of context to knowing how issues were impacting customers' experience. Meeks said that, for QTS, SL1 is the difference between its IT operations team gaining a unified picture of the enterprise vs. seeing disparate sources of truth; of understanding service health vs. simply seeing device telemetry; and of being proactive vs. reactive when dealing with data and events.
"SL1 has allowed us to unlock the true power of visibility to our organization," Meeks said.
Stepping Stones for Success
The journey from reactive to proactive; from silos to unification; from a legacy mindset to a vision of an IT operations future full of possibilities was not happenstance. A journey of a thousand miles begins with a single step, and after QTS chose SL1, its first step was to work closely with ScienceLogic to plan the journey. There were two major stepping stones, according to Meeks.
• Six Months: SL1 Deployed as Foundation of I&O Architecture
"This was only possible because ScienceLogic was so focused on our success," Meeks said. "We had many hours of workshops and a lot of professionals helping us out. We completed our on-premises deployment and replaced all of our old legacy monitoring infrastructure."
Meeks said this phase also included comprehensive training as well as service topology-driven event correlation along with automated incident management through SL1's seamless integration with ServiceNow.
• Nine Months: Intelligent Services Engineering is Engine of Visibility and Innovation
With integration, training, and event correlation complete, QTS transformed the nature of its work around SL1, focused on visibility, automation, and innovation.
"Working with ScienceLogic has resulted in excitement about new technology and all the ways we can use it," Meeks explained. "For example, we've got network engineers learning Python, sysadmins learning Linux, system engineers learning how to work with APIs. We've moved from the philosophical to the tangible, and in doing so, we've been able to share this philosophy that we've worked on and some of the wins with some of the rest of our teams in QTS and how they can understand service-centric monitoring better for themselves."
Sangillo and Meeks agree that, for any organization considering transforming its IT operations, there are a few key takeaways to consider:
Define and reinforce vision.
Organize teams around work.
Be agile and break down silos.
Celebrate incremental success.
Pick partners, not vendors.
If you want more information about QTS Data Centers' experience with adoption of the SL1 platform, and of the transformative power of complete IT visibility, register for the webinar, "A Culture Shift from Monitoring to Service Visibility."