News Roundup, June 3: What's Happening in AIOps, ITOps, and IT Monitoring
On this day in 1969, the final episode of Star Trek, "Turnabout Intruder", aired on NBC. The episode ends with Captain Kirk, Spock, and crew flying toward a colorful nebula, marking the end of their journey. Since your journey into AIOps may just be beginning, make it your mission to learn more about the latest news in AIOps, ITOps, and IT infrastructure monitoring.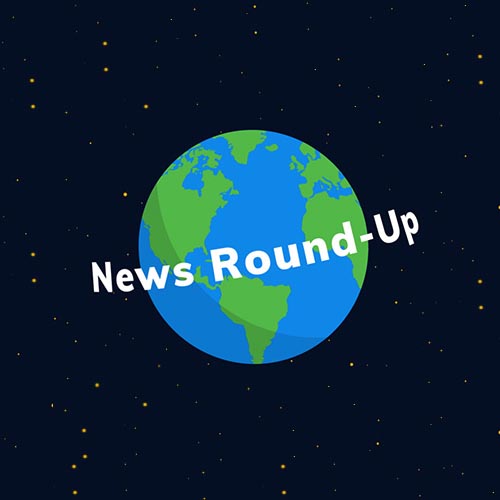 1. AIOps in network management has expanded and evolved.
This article by Forbes describes the evolution and expansion of AIOps in network management.
Expected to be worth more than $40 billion by 2026, AIOps solutions are paving the way for improved IT operations. A major factor driving this is that traditional operations management models are no longer adequate to deal with a world where distributed work has been normalized. Instead, by leveraging big data, machine learning, artificial intelligence (AI) and other advanced technologies, companies can bring greater automation to enterprise IT infrastructure and service management and gain complete visibility of their network infrastructure.
The power of AIOps lies in collecting and analyzing the data generated by a growing ecosystem of IT devices. Whether this comes from edge computing and Internet of Things devices, or smartphones and laptops used by remote workers, the secret sauce driving AIOps is normalizing the generated data to provide a uniform picture of the entire system. In turn, machine learning analyzes it and provides IT teams with the insights required to ensure the network infrastructure real estate runs smoothly. This is where the benefit of AIOps reveals itself, as it reinvents this arduous process and better equips organizations to deal with injecting automation into the optimization of their mission-critical network, communications, and infrastructure processes.
We can all argue that based on the efficiency it yields, AIOps is the future of IT operations. It's the catalyst that enables enterprises to speed up time-to-resolution for incidents and predict issues before they happen. This predictability and insight are essential for modern business, and they can come from the data that the business is already producing.
2. AIOps is fueling the intergalactic streaming battle.
This article by Venturebeat describes how AIOps is fueling the intergalactic streaming battle.
The fact that AIOps flies under the radar when it comes to video streaming is by design; the idea is to give users a seamless experience, so they don't need to think or worry about the many moving parts behind the scenes that make it all possible. Any disruption for end users can instantly kill the immersive experience and, in worst-case scenarios, prolonged or frequent outages can ultimately lead to canceled subscriptions.
So, what exactly is AIOps' role in all of this? At a high level, the role of AIOps is to deploy automation across a service's entire suite of tools, allowing teams to automatically detect when an incident occurs, and then respond to it quickly so it goes unnoticed by end users. AIOps is comprised of three major components:
AIOps event correlation;
Root-cause analysis; and
Incident automation.
All this combined leads to improved collaboration across IT ops teams, improvements in cross-team collaboration and visibility, and significantly reduced response time to incidents.
3. Here's why DevSecOps should be a top priority for organizations.
This blog from Devops explains why DevSecOps should be considered a top priority.
DevOps culture and process are integral to maintaining the pace of cloud-native software development for organizations. The ability to instantly create, populate and scale cloud applications and infrastructure, often automated through code, allows enormous agility and incredible speed. But moving this quickly means security is often left in the dust.
The reality is many organizations still haven't come to grips with how to properly secure the cloud. And cybercriminals are moving quickly to exploit these gaps: a 2021 report showed that almost half of the more than 2,500 disclosed cloud-related vulnerabilities recorded were disclosed in the last 18 months.
Due to the agile nature of cloud technologies, security must be integrated at every stage of the DevOps life cycle—also known as DevSecOps. A DevSecOps mindset is an absolute necessity for any organization that is leveraging the cloud, and requires new security guidelines, policies, practices, and tools.
Organizations that use DevSecOps tools and practices can build a powerful and secure cloud foundation. Unifying the visibility of multi-cloud environments and continuous intelligent monitoring of all cloud resources are essential in cloud security. That unified visibility must be able to detect misconfigurations, vulnerabilities and security threats while providing actionable insights and automated remediation for developers and DevOps teams. Delivering all this functionality from the cloud and for the cloud through DevSecOps provides organizations with the prevention, detection, visibility, and response capabilities needed to beat attackers.