News Roundup, July 16, 2021: What's Happening in AIOps, ITOps, and IT Monitoring
On this day in 1969, Apollo 11 lifted off from NASA's John F. Kennedy Space Center in Florida with astronauts Neil Armstrong, Edwin "Buzz" Aldrin, and Michael Collins on board.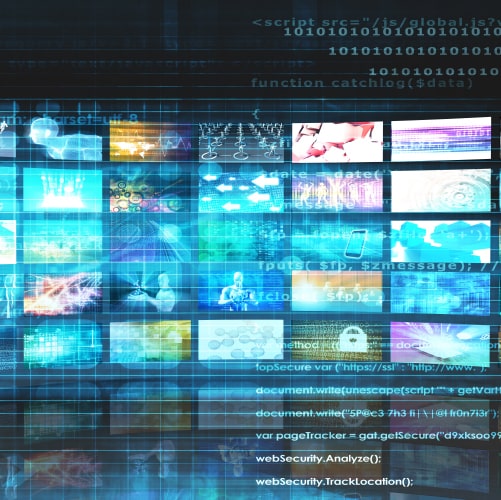 Four days later, Armstrong and Aldrin become the first humans to set foot on the moon. While those two spent time on the lunar surface, Collins, was piloting the command module. How comforting it is to know that you are in good hands with someone else piloting? With that in mind, here's the latest in AIOps, ITOps, and IT infrastructure monitoring.
1. REvil hackers demand $70 million in Kaseya ransomware attack.
Ransomware attacks are on the rise, and this article in the Wall Street Journal goes into more detail about the high-profile $70 million demand on Kaseya from the Russian hackers known as REvil and what the United States can do to fight them.
This hack is the latest of such high-profile incidents that the U.S. government has been trying to stamp out, along with other cybercrimes.
Kaseya Ltd. is a Miami-based company that provides software to help other businesses manage their networks. The hackers targeted Kaseya's virtual systems/server administrator (VSA), a type of software that large companies and technology-service providers use to manage and send out software updates to systems on computer networks. The hackers were able to distribute ransomware by exploiting several vulnerabilities in the VSA software, a Kaseya spokeswoman said.
By targeting Kaseya's VSA, the hackers were able to open the door to infect more computers in what is known as a supply-chain attack. About 50 of Kaseya's immediate customers were compromised and about 40 of those customers were sellers of information-technology services, which potentially let the hackers reach more victims, the company's chief executive, Fred Voccola, said. The company's own corporate systems weren't compromised, he said.
Supply-chain attacks like the one involving Kaseya have long been a concern for cybersecurity professionals, even more so after last year's so-called SolarWinds hack. In that sophisticated cyber-heist, the perpetrators linked by U.S. authorities to Russia's Foreign Intelligence Service were able to install tainted network-monitoring software to gain access to sometimes sensitive company and government data.
2. Here's how to better understand cloud observability in the multi-dimensional data fabric.
In an article published in Forbes, the cloud deployment scenario is explained in prolific detail.
Enterprise organizations run clouds. Public cloud computing services are provided by Cloud Service Providers (CSPs) from their datacenter HQs, with other clouds 'instances' also residing in on-premises servers as private instances, some of which will form bridging points to hybrid clouds, which are clearly a combination of the two.
But as clear as that basic cloud street map is, not every organization knows everything they need to know about every cloud in every deployment scenario for every user (and machine) application inside every workflow. Why? Because the usage of data in modern business has evolved far beyond any mono-dimensional notion of how it used to be applied.
This is not a world of a few spreadsheets, the odd word processor, and some newfangled digital customer ordering system; this (today) is a world of completely digital virtualized desktop services, remote field workers empowered with massively complex devices connecting to a behemoth big data analytics database at the backend… all serving a multi-dimensional (if not quite pan-galactic) application layer driving e-commerce and wider customer services.
It is, in short, a multi-dimensional data fabric.
3. Create a closed-loop AIOps support system to streamline IT.
After only a few years, AIOps has evolved from a futuristic concept to a standard practice for enterprises that place a high value on getting ahead of the break-fix model of IT support. This article in CIO details AIOps as a solution for several sources of stress that ITOps face today.
IT environments are becoming too complex to operate manually. The breadth of technology ITOps needs to embrace is exponentially increasing.
Computing power is moving outside the data center, to the edges of the network and infrastructure problems must be addressed at ever-increasing speeds. Rather than try to outrun these trends, enterprises are throwing automation at the problem – using big data analytics, machine learning, and other AI technologies to help identify and resolve IT issues. Enter AIOps.
Steps to streamlining your IT using AIOps include:
Understand the four basic steps to AIOps: monitoring, analysis, recommendation, and remediation.
Get started by prioritizing, identifying, and eliminating issues that require human intervention.
Apply corrective action after recognizing potential problems to the customer base.
Identify best practices, through recommendation adoption, deviation identification, and ultimately the definition of "known good."
Think globally, while acting locally by using all of your telemetry to take a broad look at your needs and any potential problems
Look to the future of ITOps by increasing cross-functional agility across the board.
Use fact-based analytics enabled at scale through AI will create an opportunity to build resilience into IT environments.
Expect AIOps to continue to evolve.
4. The future of the AI-based enterprise will adapt with the needs of technology.
According to TechRadar.com, the future of AIOps will continue to adapt with the needs of the ever-changing technology environment.
Imagine an enterprise like a living organism that will naturally adapt based on the environment. Its products and services, will grow, shrink, defend, and heal themselves as needed. This is the future of the AI-based enterprise. We are living in an unprecedented time. Technology innovations disrupt existing industry business models, in some cases completely replace existing industries, and continuously and fundamentally changes the way we live and interact with each other.
Compared with the industrial revolution and the Internet revolution, the AI revolution is proceeding at an even faster pace. In the coming decades, AI will profoundly impact every aspect of our daily life, from home, to work, to our society.
In his seminal book, The Society of Mind, Marvin Minsky, the father of AI, put forth a theory that describes how a 'society' of tiny components that are themselves mindless can form an intelligent mind. This is a profound insight.
This theory has largely proved to be true, even though the techniques used to connect these vast numbers of little parts needed to be discovered and go through many generations of trial and error until the convergence of neural networks, machine learning, deep learning, and massive data processing and computing revealed the right combination.
 Examples of AI abound in every industry today:
The financial industry is using AI via chatbots to improve the customer experience while reducing costs.
Telecommunications providers rely on AI-based security to protect customers and their own networks.
Healthcare is integrating Electronic Healthcare Records (EHR) with AI to become more proactive than reactive, improving overall health and potentially saving lives.
The transportation industry uses AI to analyze location and congestion to optimize routes to reduce costs and save customers' time.
Just getting started with AIOps and want to learn more? Read the eBook "Your Guide to Getting Started with AIOps»