Blog, Customer Stories
July 20, 2021
Practice What You Preach: Capgemini's Journey of IT Transformation
AIOps,
CMDB,
SL1,
Tech Talk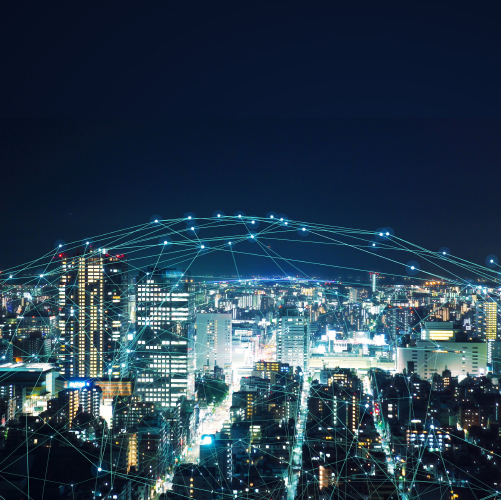 Capgemini is a global leader in technology services and engineering. They are one of the world's most accomplished and respected IT consulting and digital transformation firms, trusted by organizations around the world to provide guidance on building, operating, and maintaining complex IT environments. (We would say that about them even if they weren't a ScienceLogic partner.) Because of their role and reputation, it is important that Capgemini walk the IT walk, not just talk the IT talk. After all, if you are helping others plan and implement a digital transformation strategy, you should have the confidence to live by your own advice.
As the pandemic took hold in early 2020 forcing many organizations into emergency technology transformation contingencies, Capgemini was already engaged in its own journey. The company recognized a need to refresh its IT estate and had taken necessary steps to respond, and was well underway, preparing to support the needs of a decentralized workforce, on-demand applications, and always-on business services even before those changes were imposed by Covid-19 restrictions.
A Sprawling Estate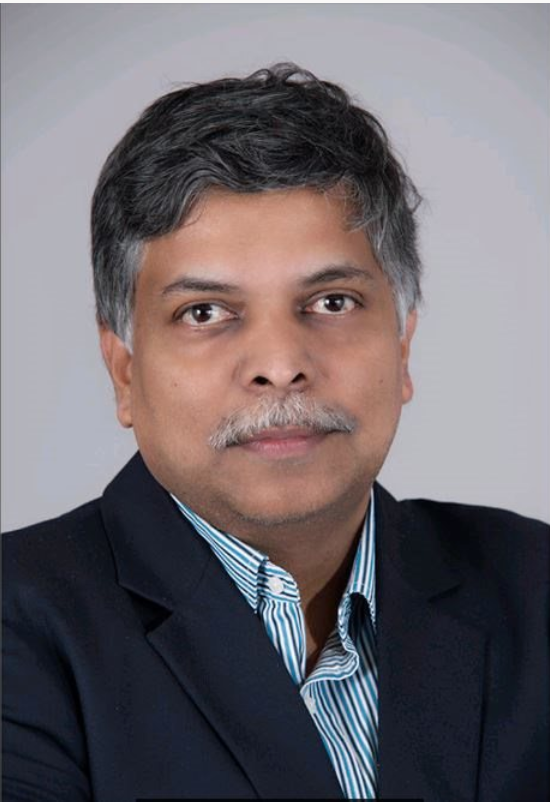 At the recent ScienceLogic Symposium 2021, Chellanamasivayam Murugiah (ShivaM), Executive Vice President & Head of Global Infrastructure Practice at Capgemini, spoke of Capgemini's own infrastructure and operations team and how they talked about the company's experiences, outlined its vision, and explained why Capgemini selected the ScienceLogic SL1 platform (SL1) as its technology of choice to get them to where they needed to be.
ShivaM described Capgemini as a €16 billion company with a footprint in 50 different countries and employing 270,000 people. They maintain 22 data centers, including many in countries with strict data management regulations. His team consists of 850 people supporting the company's global infrastructure and application services.
Because Capgemini has pursued a strategy of aggressive expansion, its IT infrastructure has undergone a great deal of organic growth, as well as growth through the acquisition and integration of other organizations. Over the years, the cumulative effect has been that the company's IT estate has become a complex amalgam of systems, including:
• Hundreds of applications;
• Thousands of network endpoints;
• 350 offices and associated IT equipment; and,
• More than half a million connected assets with 10% of assets considered to be "mission critical."
All these assets and applications were stitched together and managed with an abundance of tools, each with a narrow purpose, many associated with specific functions or specific purposes, and often with a great deal of overlap. And yet, complete visibility and control of the sprawling network was an elusive goal.
Visibility and Accuracy
"Infrastructure plays a critical role in Capgemini's business success but managing it all presented a challenge, and the biggest challenge was gaining visibility across the entire network," ShivaM said. "Our legacy tools were managing only about 30% of mission-critical assets, and we had no real-time service visibility. That meant our real-time monitoring was less accurate, and so we were really just using our CMDB as an asset inventory database, not a true management tool."
Because Capgemini lacked complete visibility across all of its on-premises and cloud infrastructure, it undermined the confidence in data accuracy. And so, began the process of planning a major tech transformation to benchmark key performance indicators, like mean time to respond, mean time to repair, and other MttX measurements.
"There was a need for us to reduce the number of incidents, and to accelerate our incident response times," ShivaM said. "Sometimes we would take a couple of hours. We relied on manual processes. We needed to automate."
Setting Goals, Making Plans
Despite the lack of reliable data and performance benchmarks, Murugiah and his team identified three primary goals for Capgemini's IT transformation:
Reduce operational costs and total cost of ownership of their technology estate;
Improve the user experience for Capgemini employees, customers, and partners; and
Become more responsive to changing business needs.
That third point became vital during 2020 when, like many organizations, Capgemini had to reimagine its business model. ShivaM said typically about 10% of the company's workforce was remote before, but after the pandemic, nearly all of the company's workforce went remote.
To help achieve these goals, Capgemini turned to SL1. Engineered to provide complete visibility across hybrid infrastructure—including the kind of disparate systems that characterized its own sprawling network—Capgemini was intimately familiar with SL1 and knew what it was capable of from its experience working with ScienceLogic in numerous customer deployments.
A Single Source of Truth
"We had a good number of Clarity Workshops to identify the objectives of our transformation and map out the way forward," ShivaM said. "By taking a practical, phased approach we would gain momentum, building from a reactive, mostly manual posture, toward our goal of automating all phases of our IT infrastructure and operations program."
ShivaM said their vision for IT process automation included the usual things like event enrichment, predictive maintenance and self-healing, and incident response, and that these would complement other areas, including security management. But these things demand an up-to-date CMDB, populated with reliable data and the creation of an operational data lake—what Capgemini calls a "single source of truth." Because SL1 is engineered out-of-the-box with tight integration with companies like ServiceNow, NetScout, Dynatrace, and other technology vendors it was already using, as well as a host of custom API integrations, SL1 was able to deliver that single source of truth.
Measurable Results
With their IT transformation underway, Capgemini noticed clear progress in the overall health, availability, and reliability of its services and applications. Some of those measurable improvements include:
Achieving 100% visibility of mission-critical assets;
A 50% reduction in major incidents;
Real-time device and service monitoring;
Elimination of seven legacy monitoring tools by consolidating to a single AIOps platform; and
Using AIOps & API integration capabilities for automation, auto-healing, event enrichment with ROI less than 12 months.
Capgemini has also used SL1 to create a consistent set of monitoring dashboards that give their infrastructure and operations team a level of control they were unable to achieve before. And as the journey continues, SL1 will play a key role in realizing the kind of IT process automation and operational flexibility they'll need to keep pace with the changing business environment and to support Capgemini's aggressive business goals.
Learn more about how ScienceLogic helped Capgemini solve their most critical business problems>