Where Is the AI/ML in ScienceLogic SL1, and How Does It Help Me?
There's a lot of hype around artificial intelligence (AI) and machine learning (ML), making it hard to separate truth from fiction. Many tech vendors talk a good game, but at ScienceLogic, AI and ML are integral to the ScienceLogic SL1 platform. What does that mean for your IT operations team?
AI/ML,
AIOps,
Cloud,
ScienceLogic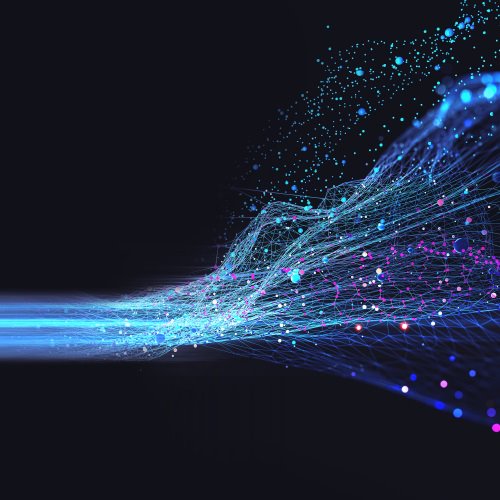 In the latest ScienceLogic webinar, Vice President of Product Marketing Leslie Minnix-Wolfe is joined by Senior Product Manager Josh Borders and Data Scientist Nicole Eickhoff to talk about how ScienceLogic's building-block approach uses ML to isolate meaningful insights to deliver value for your organization today, while also serving as a foundation for enhanced service-level-monitoring tomorrow.
During the session you will:
Understand ScienceLogic's methodology for building robust and scalable AI/ML solutions;
See how SL1 empowers you to leverage AI/ML without a heavy reliance on data scientists; and
Learn how data-derived insights coupled with AI/ML anomaly detection will reveal a more complete picture of service health.
Data Traffic Controller
IT operations are often compared to air traffic control, guiding data to and from the right destination, preventing bottlenecks and breakdowns, and keeping services and applications operating reliably and efficiently. But in today's modern IT environments, there's a lot more to the job. Every piece of data has rich context that is vital to maintaining the health, availability, and reliability of the entire IT estate. Establishing that context is beyond the ability of human beings. There's too much data, it moves too fast, and the relationships between sources change too often for people to keep track.
ML has the speed and intelligence to make sense of the data traffic, but only if it is applied in the right way. Otherwise, it can exacerbate the challenge. Instead of recognizing noise from normal, it can increase the noise volume, preventing efficient allocation of resources needed for troubleshooting and maintenance.
At ScienceLogic, the goal for SL1 is to support the mantra, "See-Contextualize-Act." But that is a process that builds on itself, growing more powerful over time. In an AIOps environment, it starts with self-organizing your data, then focusing on building context to be able to tackle tasks like accurate and efficient anomaly detection. Eventually, these tasks build toward IT process automation.
The Right Model
That is why SL1 is a powerful platform for AIOps, engineered to leverage ML in a way that takes advantage of what ML does best. Through complete device discovery, self-organization of data, and the creation of an operational data lake, SL1 ensures your data is complete, accurate, and transformed into usable statistical data that can feed your ML models.
Data modeling is an important aspect of AIOps that is often overlooked. No two IT environments are the same, and operational goals vary widely as well. One-size-fits-all data modeling may make it easier on the vendor, but for the customer, the results may not be ideal. That is why SL1 analyzes all the data in the customer's environment and compares how that data performs with different models before selecting the model that will deliver the best results. Over time, the optimal model may change, and so SL1 creates a registry that ensures the availability of the best possible data model as the IT estate evolves and as needs and operational priorities change.
We've Seen This Before
By adopting SL1 as your hybrid cloud monitoring platform, organizations lay the essential foundation for AIOps – a real-time operational data lake:
Complete device and service discovery;
Data cleanup and normalization; and,
Establishment of dependencies and topological context.
Once this foundational data lake is established–without the need for a team of data scientists–transformational IT organizations can begin to work toward even higher returns on their investment, and one of the first significant gains, and a process where ML shines, is in anomaly detection.
Early use of ML for anomaly detection in IT operations monitoring was actually counterproductive. ML excels at identifying signal anomalies, but what it was never very good at was determining whether a signal was good or bad. Not all anomalies are interesting (i.e., worthy of investigating further). Unfortunately, as IT environments grew in size and complexity, the noise increased. Operational dashboards and the teams behind them were quickly overwhelmed by escalating volumes of uninteresting or unimportant signals with no context, taking time away from fixing actual issues.
With ML, SL1 is able to understand the meaning behind each signal, asking questions like, "Have we seen this behavior before?" and growing more adept at filtering the data based on what else is happening in the environment. By comparing signals against historical data, the ML model can flag it as normal or anomalous, not only taking the appropriate action at the time but also feeding the information back into the model, constantly folding in new data to make sure the anomaly detection model is up to date. As SL1 evolves from self-organizing towards self-scoring, it will establish an anomaly index that will better determine whether an anomaly impacts service health and/or risk.
See-Contextualize-Act
With ML as the engine driving the IT operations monitoring process, keeping a continuous watch on the data flowing through the network, analyzing each signal, and growing more efficient and effective at identifying what's actually impacting end-users and the business, "See-Contextualize-Act" is actualized. The journey to AIOps builds momentum. Depending on where your IT roadmap leads, the steps along the road grow more intuitive in a never-ending cycle to make the system better, smarter, and more proactive.
Ultimately, ML drives a process that goes from self-organizing to self-scoring to self-healing, keeping service health at a maximum and taking humans out of the picture for routine tasks. And from there, SL1 serves as a platform for enabling automations that can build even greater value by translating to more efficient and reliable operations, the opportunity to innovate around business services, and increased customer satisfaction.
Register for the complete webinar, "Where is the AI/ML in ScienceLogic SL1, and How Does it Help Me?" to get a more detailed discussion. And, as always, if you have any questions about how your organization can benefit from AIOps, reach out and one of our experts will be happy to help you. After all, when it comes to SL1, we spend a lot of time making sure that you don't spend any time on the mundane.