News Roundup August 27, 2021
On this day in 1955, the first edition of the "Guinness Book of Records" was published in London.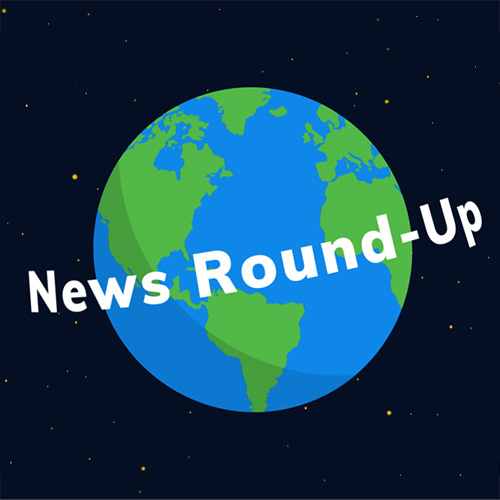 This annually produced book has been published in 100 countries and 23 languages and maintains over 53,000 records in its database. And do you know how you can hold the record for fastest MTTR? Hint? Check out the latest news in AIOps, ITOps, and IT infrastructure monitoring.
1. COVID may have affected most aspects of our lives, but it hasn't stopped AI. Discover emerging trends in enterprise AI.
AI has been a consistent technological theme in the past few years; therefore, many organizations are looking to adopt AI to help take their business goals to the next level. This article from SUBEX delves into some of the new trends to explore.
While the COVID-19 pandemic may have affected many aspects of our lives and the way we do business, the research and development in the AI space remain unperturbed. Over the last five years, AI companies attracted nearly $40 billion in investment globally. The United States and China are currently leading the race with massive investments in AI research.
This blog post goes into some of the top emerging trends in enterprise AI including:
No code AI automation platforms
Predictive analytics for small data
Explainable AI
Quantum AI
AIOps
Graph neural networks
Ethical AI
2. Here's how to avoid the costliest big data mistakes.
According to an article in Data Science Central, many marketing teams are using data-driven analysis to help design their new campaigns, but are unsure how to avoid problems that could result in huge financial mistakes.
Marketers are now using data-driven analysis and approaches to utilize accurate research data for their marketing campaigns. Not every data and its digging strategy is relevant and accurate enough to be adopted by a company. The question is how to avoid unauthentic data driving techniques and data blunders.
Big data is comprised by the four Vs, which interprets data in terms of its quantity, certainty, and categories include volume—scale of data, velocity—analysis of streaming data, variety—different forms of data, and veracity—uncertainty of data.
Some big questions that are posed and answered include:
What is the data-driven marketplace and what importance does it hold?
How can big data mistakes damage the company's marketing profile?
What happens when you ignore quality-driven data?
How to arrange your database into sub-datasets?
How to make sure your marketing goals are in-line with the actual data?
How to ensure your team possesses the major analytical and collaborative skills needed in order to thrive?
What you need to do in order to comprehend your data set trends?
Massive data analysis and research is a significant sub-department of data marketing strategy. Considering its significance in mind, it must be error-free as it has a major contribution in developing marketing campaigns and customer-related approaches. To design a flawless data mining procedure for your company, focus on its quality, architecture, and database. As mentioned above, say no to small data sets as it invites massive inconsistencies.
3. What's your number one asset that needs protection? Your digital teams.
In the vast realm of ITOps, it is essential to not take the people who make all these necessary and awesome technological things happen for us every day for granted. Forbes explains why digital teams are stressed to the max and what can be done to help keep the people running things feel respected and valued for their essential contributions.
The pandemic has pushed global organizations to a tipping point, and demand for digital is now at an all-time high. In the race to support this demand, it's important not to forget the business-critical asset behind those services: people. With millions of events taking place across environments every day, there are now more interruptions for skilled workers at all hours — and that means people are being stretched thin, which is when mistakes are made.
Human error and burnout are common consequences of this new demand. With pressure on digital services rising, the challenge of keeping them running perfectly has reached unprecedented levels.
Digital teams must contend with overwhelming workloads where they face limited resources and greater digital demands, which could increase their workdays substantially, and that has a great impact on morale and productivity. Arming teams with machine learning and automation is key to helping their team members navigate through these difficult times.
As the world throws more and more noise and effort at our technology teams, focusing on reducing interruptions and making sure people are productive and happy is becoming a must. Leveraging machine learning and automation, organizations can remove toil and repetitive efforts from daily jobs to help relieve the burden on under pressure technical teams, and technical teams can continue delivering world-class customer experiences — without the burnout.
4. Explore the top artificial intelligence trends for 2021.
Data Science Central just posted an article that shows all of the things that people-in-the-know are buzzing about.
As a result of the pandemic, the use of artificial intelligence in many businesses has increased. By 2023, according to IDC, investment in AI technology would have increased to $97.9 billion. Artificial intelligence's potential utility has only increased after the global COVID-19 epidemic.
AI will become more essential as companies continue to automate day-to-day operations and better comprehend COVID-affected datasets. Businesses are more digitally connected than ever before since the lockdown and work-from-home policy was introduced.
The top trends for AI include:
AIOps is becoming increasingly popular.
The data structure will be aided by AI.
AI talent will continue to be scarce.
AI is becoming widely adopted in the IT business.
Augmented processes have become increasingly popular.
Over the next 18 months, we may expect more advancements in AI research that will improve our capacity to detect and respond to viral epidemics. This will, however, need continuing worldwide collaboration between governments and private businesses. Global politics and lawmakers, as well as the pace of technical progress, will very certainly influence how this plays out. As a result, concerns like access to medical databases and impediments to international information sharing will be major themes in the next year.
Just getting started with AIOps and want to learn more? Read the eBook "Your Guide to Getting Started with AIOps»