Blog, Customer Stories
August 24, 2021
Are You Driving Your Rolls Royce Like a Kia?
High performance automobiles are built to be driven on the open road, at high speeds, hugging each curve and accelerating on the straightaways—they're not for trips to the grocery store.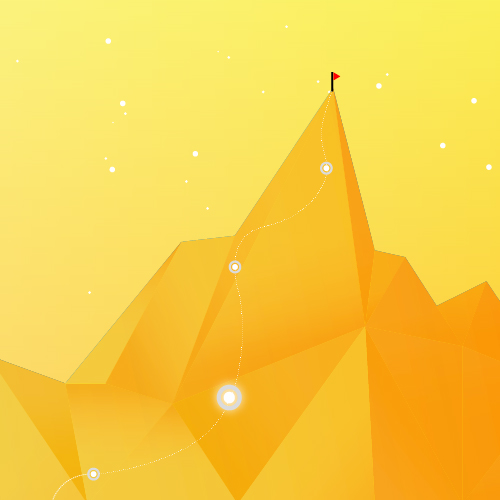 High performance automobiles are built to be driven on the open road, at high speeds, hugging each curve and accelerating on the straightaways—they're not for trips to the grocery store.
That was the experience of Australian MSP Enablis, who invested in ScienceLogic SL1 thinking that the platform alone would be enough to help them operate their enterprise more efficiently and serve their customers more effectively. But just like that high-end car, Enablis learned that the journey to AIOps is one that involves people, process, and technology.
In the latest ScienceLogic webinar, "You Bought a Rolls-Royce. Are you Driving it Like a Kia?", Enablis' CEO Jon Evans, and Head of Technical Operations Tare Wright, talk about their experience with ScienceLogic's own Kyra Ecker, Director of Customer Advocacy. Jon and Tare share their experience and how, by working closely with ScienceLogic, Enablis was able to identify key goals and put a strategy in place to achieve them—and then continue to build on that success.
The Lessons of an AIOps Pioneer
According to Gartner, organizations spend more than 75% of their time in response to service outages trying to determine root cause. Intuitively, IT operations managers know that the answer to improving efficiency is in improving their tools and processes. Artificial intelligence for IT operations—AIOps—is being embraced as that answer. And while Gartner says less than 3% of enterprises are using AIOps today, that number will increase to 30% by 2024.
That means Enablis is a pioneer for AIOps adoption, and pioneers have the privilege of learning hard lessons as they blaze trails for others to follow. The journey to AIOps is not an overnight drive. It is a long and winding road of updating tools, processes, and resources; of setting goals and strategies to move from human-powered tools, approaches, and processes that can't scale, to machine-powered operations that combine data and intelligence to help organizations know what's happening and how to respond in real-time.
The key goes beyond merely buying an AIOps platform, but on following the AIOps maturity model; a roadmap that guides organizations from siloed data and operations to an ITOps modeled on three principles: see, contextualize, and act and that proceeds along three dimensions: data, analytics, and automation. Like most organizations, Enablis began with the speedometer at zero. Their data were siloed, there were no analytics, and no automation.
"We knew the SL1 platform was incredibly powerful, but for a bit of time we were driving it like a Kia," Enablis CEO Evans said. Even after turning on SL1, their time to respond was slow, and it took too long for them to identify and fix important incidents. Furthermore, they were incurring costs because service outages were failing over to a costly backup 4G network, but not returning to normal operations even after network restoral.
Data Turns the Key
Evans said they realized they did not have the visibility they needed to collect and correlate data and, as a result, their team was spread thin and operating in reaction mode. Customer service was suffering, as was staff morale.
Enablis invested in SL1 to become more proactive, empower their engineers, and increase service performance and reliability. But it didn't happen right away. They understood the challenge and what they wanted to achieve, but they couldn't get there on their own.
"We needed guidance," technical operations head Wright confessed. "And with assistance from ScienceLogic's customer success team, we devised a plan that ultimately led us on the journey to AIOps."
Reduce Noise, Improve Service
The first step Enablis took was to eliminate the noise cluttering their dashboards by leveraging SL1's powerful data lake to discover and prepare clean, reliable data, and then use that data for event correlation, triage automation, and ticket enrichment and automation. That allowed them to eliminate false positive and false negative incidents. And with clean data, they could also look ahead to synchronizing that data with their CMDB—a foundation for future improvements and workflow automations.
With clean data and analytics in place, Evans noted that Enablis started to enjoy additional benefits beyond simple performance improvements.
"We were keen to do some proactive reporting, to get on the front foot so that we could approach our customers with genuine recommendations and improvements and be seen as a valued partner that provides solutions," Evans said. Enablis armed its account managers with that information and were able to improve service quality, improve customer relations, and increase opportunities for sales.
Measurable Results
Working closely with ScienceLogic to identify challenges and set specific goals, Enablis started making progress on achieving significant outcomes, realizing:
34% reduction in incident noise;
38% reduction in network outages;
Over 50% increase in Net Promoter Score (NPS); and,
$50,000 cost savings by avoiding 4G network backups, while increasing revenue by 7%;
And more.
Evans notes that successful implementation of SL1 has also allowed Enablis to free up engineering resources to do more proactive work—and has given customers more confidence to rely on them more as a partner, putting Enablis back in the driver's seat. And they are not done.
"We are driving a Rolls-Royce today, and we've got it into third gear," Evans said. "But there's six gears in a Rolls, so we've got a way to go."
Drive with the Leader
Enablis learned why ScienceLogic is recognized as an AIOps leader by Gartner, Forrester, and EMA. This is because SL1 is a single platform for hybrid infrastructure monitoring that enables the shift from device centric to service centric management, and provides the critical foundation for enterprises to make the journey to AI/ML-powered automated operations (AIOps).
For the full conversation and more details about how Enablis started driving SL1 like a Rolls-Royce, view the full "You Bought a Rolls-Royce. Are you Driving it Like a Kia?" webinar here. To talk to a ScienceLogic AIOps expert about trading in your Kia, don't hesitate to contact us here.